The Conversation Series: Good Bank, Bad Bank: A balancing Act for the Indian Banking System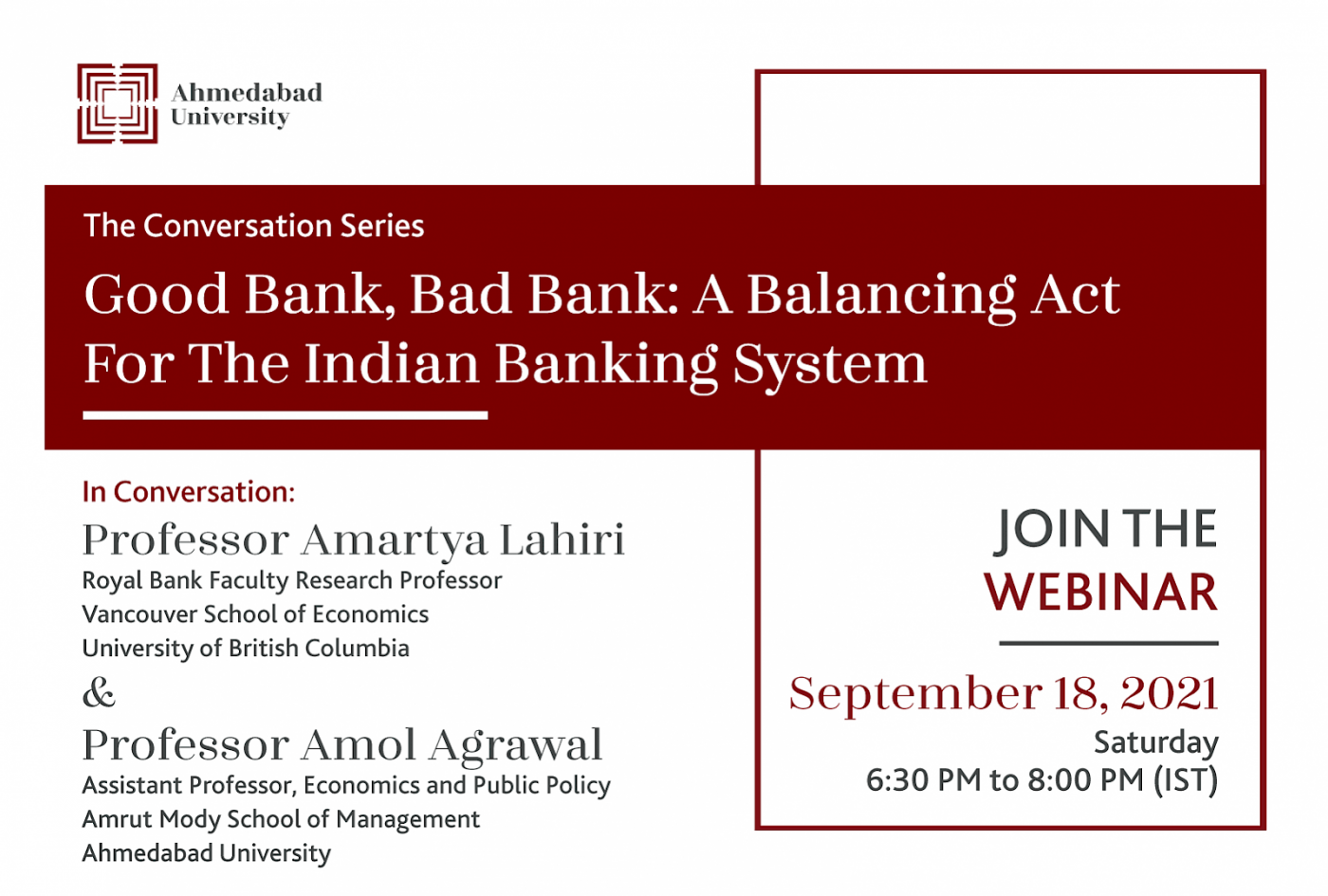 The Indian banking system has been on a roller coaster ride since the fateful nationalisation of banks in 1969. The public sector banks (PSBs) have ever since been torn between chasing development goals and political goals. The asset quality of PSBs has been affected by the pressures to support infrastructure-related sectors. Loans to these stressed sectors have led to PSBs being burdened with a much higher load of NPAs than private sector banks.
Is there a long-term solution to this ownership dilemma for banks? How can we leverage the benefits provided by PSBs without the strings that come attached with them? What lessons can be learnt from the history of banking? What is the legacy of 1969? How did the reforms of 1991 change the outlook for the Indian banking sector? How can banks design better protocols to keep NPAs under control?
In this session of The Conversation Series, our speaker Professor Amartya Lahiri, Royal Bank Faculty Research Professor, Vancouver School of Economics, University of British Columbia, will discuss the missteps and triumphs of the banking sector and provide insights on the road ahead for the banking system. He has intensively researched the macro and microeconomic developments in India over the last three decades.
The webinar will be held on September 18, 2021.
Register: bit.ly/2XkrmZp