The Nalanda : A Diplomat's Worldview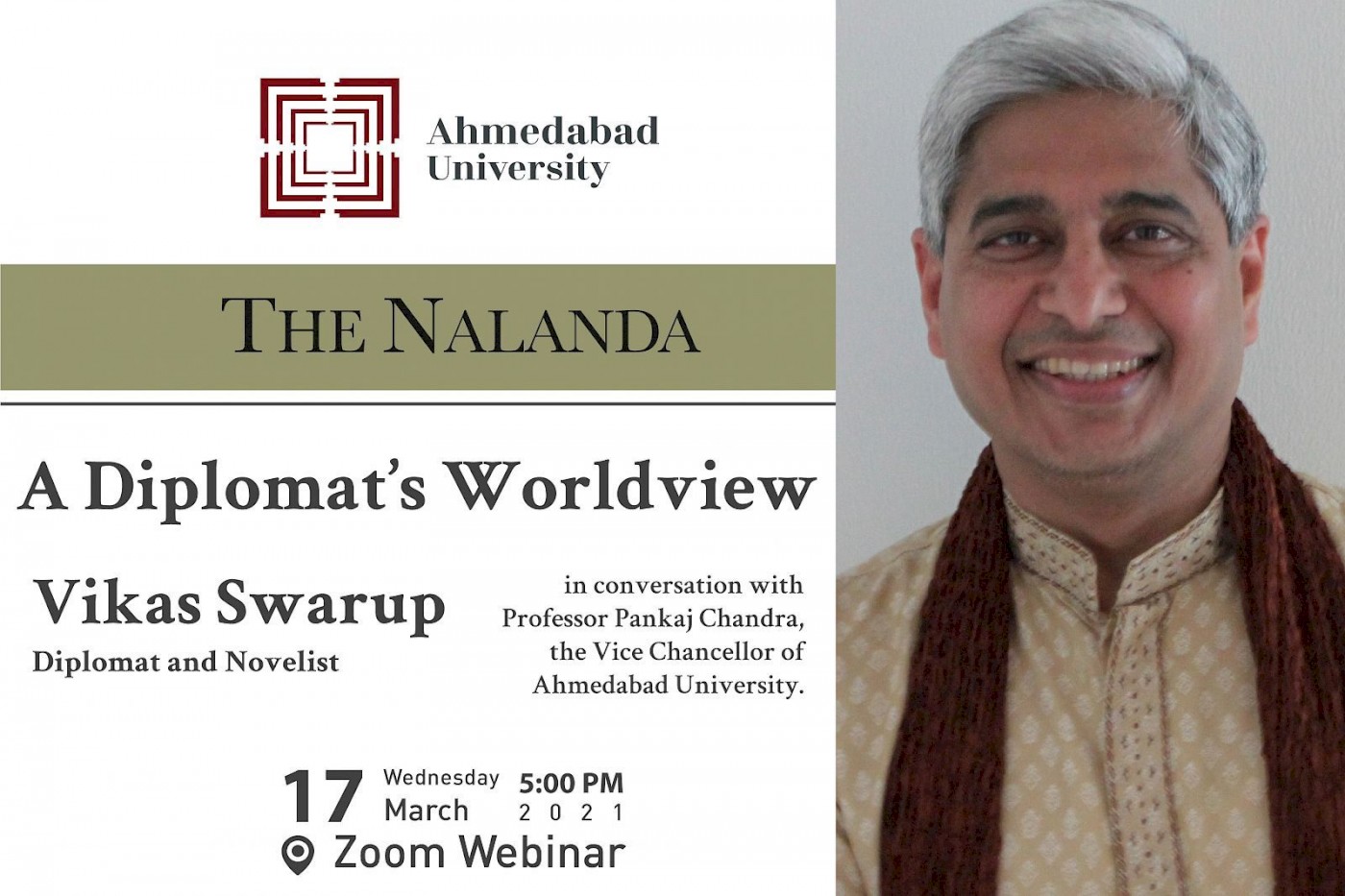 The next Nalanda is scheduled to happen online on 17th March, 2021, Wednesday at 5:00 p.m.
Our speaker for the event is Vikas Swarup.
Diplomat and novelist Vikas Swarup is the former High Commissioner of India to Canada and currently Secretary in the Ministry of External Affairs. He joined the Indian Foreign Service in 1986 and has served in diplomatic assignments in Ankara, Washington DC, Addis Ababa, London, Pretoria and Osaka-Kobe. At headquarters he has served in various capacities including Joint Secretary (United Nations-Political) and Official Spokesman of the Ministry of External Affairs.
He is the author of the book 'Q&A', which was filmed as the multiple-Oscar-winning 'Slumdog Millionaire'. He has also written 'Six Suspects' and 'The Accidental Apprentice'. His novels have been translated into more than 40 international languages. He has participated in numerous festivals around the world, has written for some of the most prestigious publications including TIME, Newsweek and Guardian, and is the recipient of honorary doctorates from the University of South Africa and Concordia University (Canada).
He will be in conversation with Professor Pankaj Chandra, the Vice Chancellor of Ahmedabad University. He was the Director of the Indian Institute of Management Bangalore, from 2007 to 2013 and the Professor of Operations and Technology Management at IIM Ahmedabad and IIM Bangalore. He holds a BTech from the Banaras Hindu University and a PhD from The Wharton School, University of Pennsylvania.
The topic of discussion: A diplomat's worldview