Stories for our Times: Writing History in the 21st Century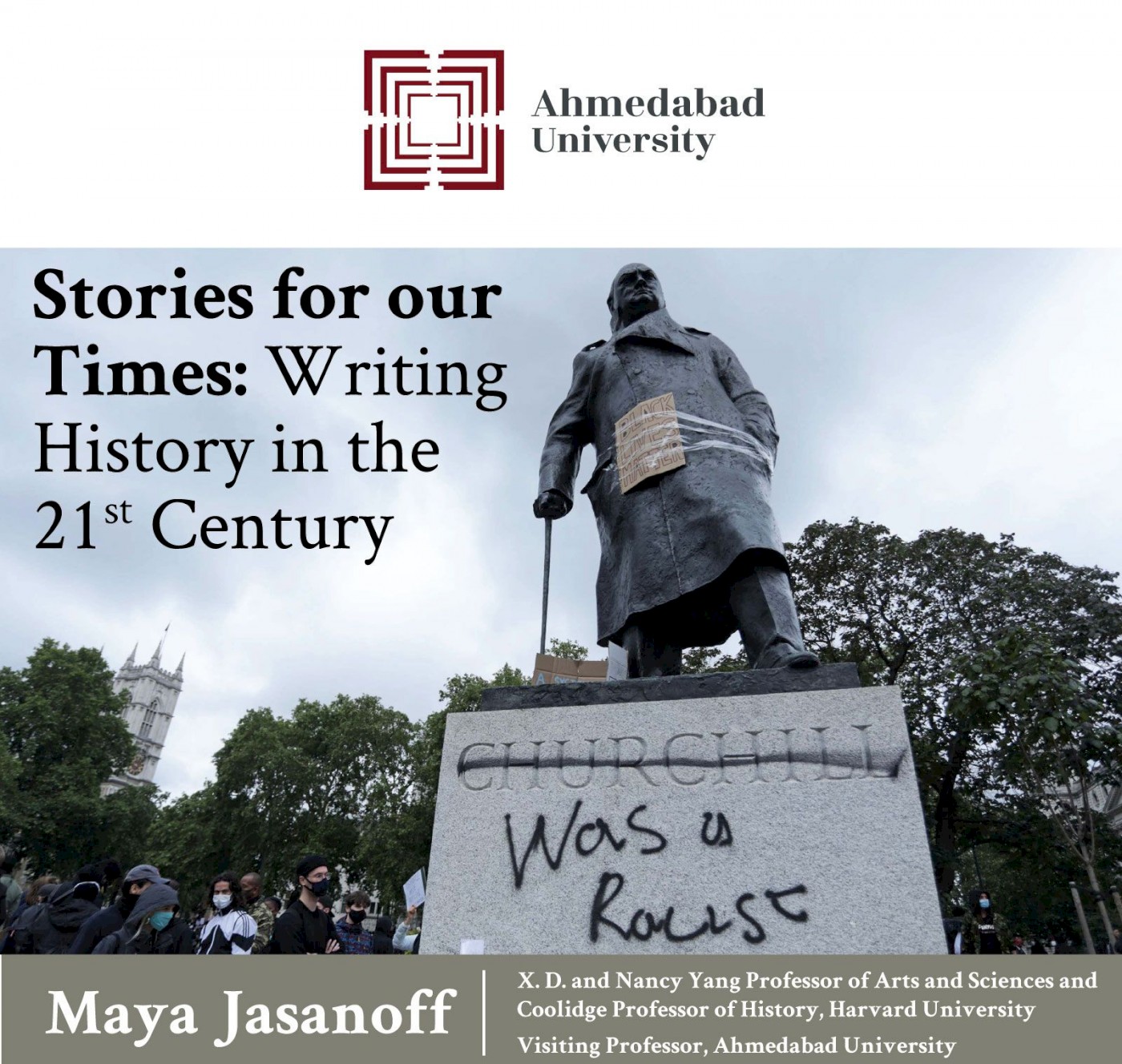 Judging by the contents of hit films, TV, and fiction, there's a huge public appetite for stories about the past. There's also considerable controversy in nations from India to the UK and US about whose histories to tell, and how. Yet much of the research published by academic historians remains unknown outside scholarly circles. What can historians learn from novelists about how to write engaging books? What are the pros and cons of writing history for a large public audience, and the stakes of doing so today?
Speaker: Maya Jasanoff is X. D. and Nancy Yang Professor of Arts and Sciences and Coolidge Professor of History at Harvard University, and a Visiting Professor at Ahmedabad University. Her book The Dawn Watch examined the dynamics of globalisation through the life and times of the novelist Joseph Conrad. It won the Cundill Prize in History.
Date: February 9, 2022, Wednesday
Time: 5.00-6.30 pm
The lecture will be in a hybrid mode.
Classroom: 004, School of Arts and Sciences Building