Songs, Chants and Ethnographies: Glimpses of a Riverine Cultures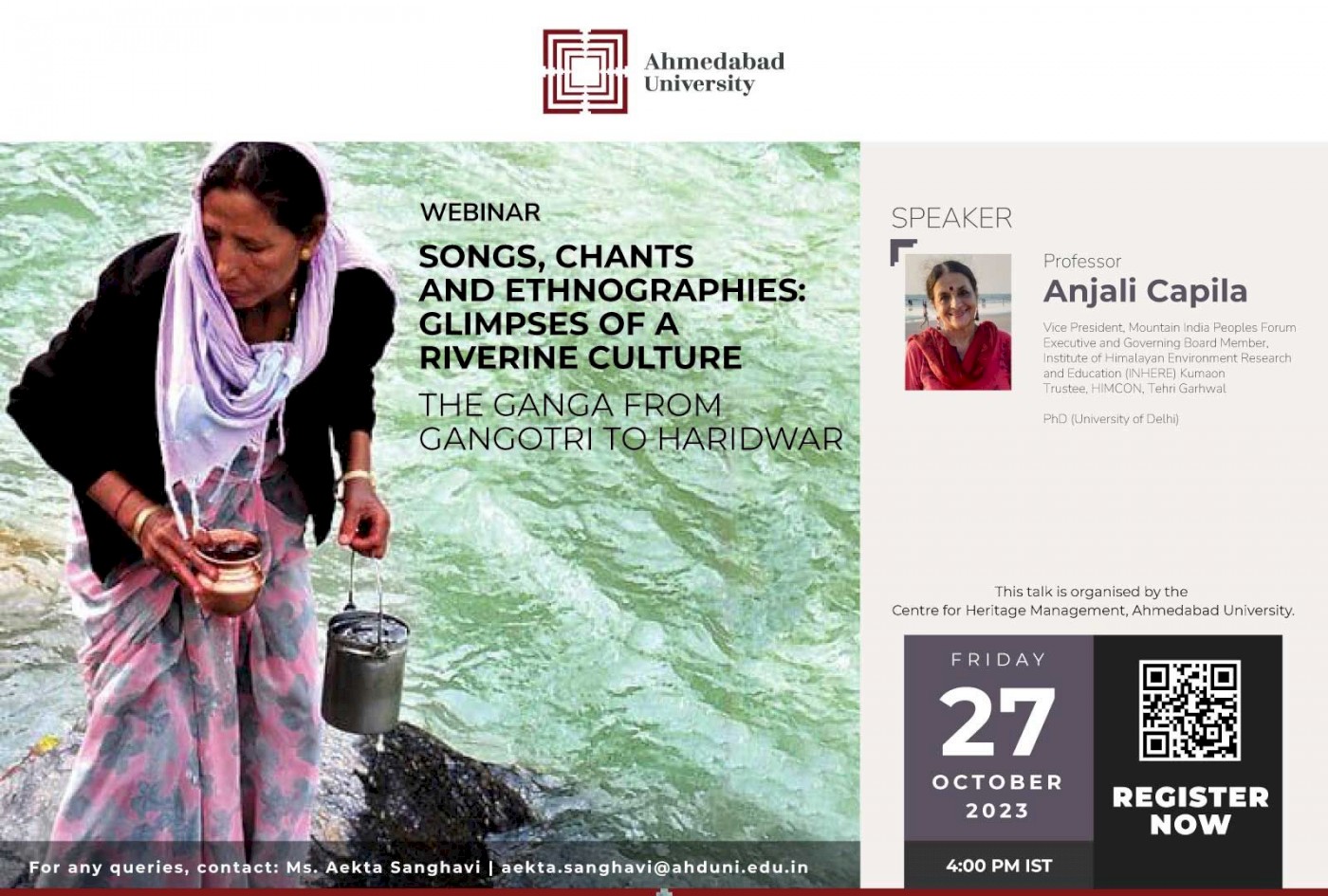 A River Sings explores the interconnection between the river and the people – primarily the women – who live in the Ganga river valley from Gangotri to Haridwar. Their relationship is an intimate one and as dynamic as the river's waters. Although the river symbolises life and for many is their livelihood, the way she is perceived is far removed from the utilitarian, functional paradigm dominating the world today.
Traversing ecological perspectives as well as aspects of journey, mythology and worship, this talk emphasises the lived experience of the women, for whom Ganga is "Ganga meri pyaari Maa": the Divine Mother. It is a valuable record of the voices of communities deeply rooted in the cultural landscape of the upper Ganga valley – particularly since their ecological heritage and way of life are threatened by the onward march of culturally insensitive development practices.