History Literature Festival 2023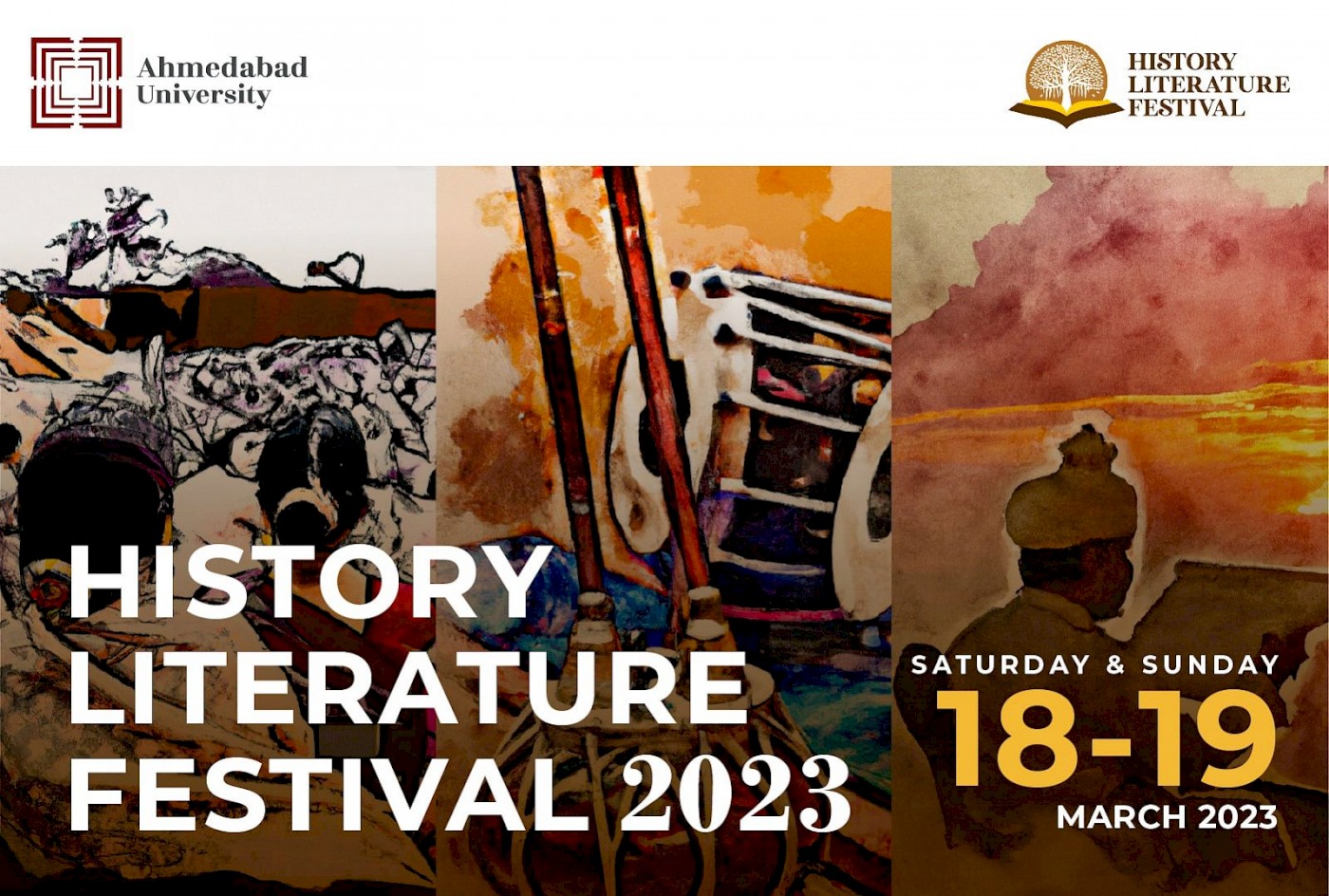 Ahmedabad University will host the inaugural edition of the History Literature Festival, co-founded by Amit Arora and Rakesh Basant. The event will present an immersive learning experience for history enthusiasts with discussions over a wide range of history topics, including food, movies, culture, music, and business. It will bring together some of the most eminent historians, archaeologists, and authors narrating the Indian story. The Festival will also have immersive history exhibitions, baithaks, author interactions and history quizzes.
The event will have lectures by Uday S Kulkarni, Author and Retired Surgeon Commander; Arunaraje Patil, Editor, Director, Producer and the first woman technician in the film industry; Ami Ganatra, Author and Business Leader; Peggy Mohan, Historian, Author, and Academic; Chinmay Tumbe, Historian, Economist, and Faculty at the Indian Institute of Management Ahmedabad; Jahnavi Phalkey, Historian, Documentary Filmmaker, and Founding Director, Science Gallery; Amarendar Dhaneshwar, Author and Hindustani Classical Singer; Shishir Saxena, Scholar of Indian Philosophy and Sanskrit and Assistant Professor, Ahmedabad University; Tejaswini Niranjana, Author and Director, Centre for Inter-Asian Research, Ahmedabad University; Aparajith Ramnath, Science and Technology Historian and Associate Professor, Ahmedabad University; and Rahul Sarwate, Historian, Author and Assistant Professor, Ahmedabad University, and several prominent speakers.
To register, please click here.