Re-orienting Taste Workshop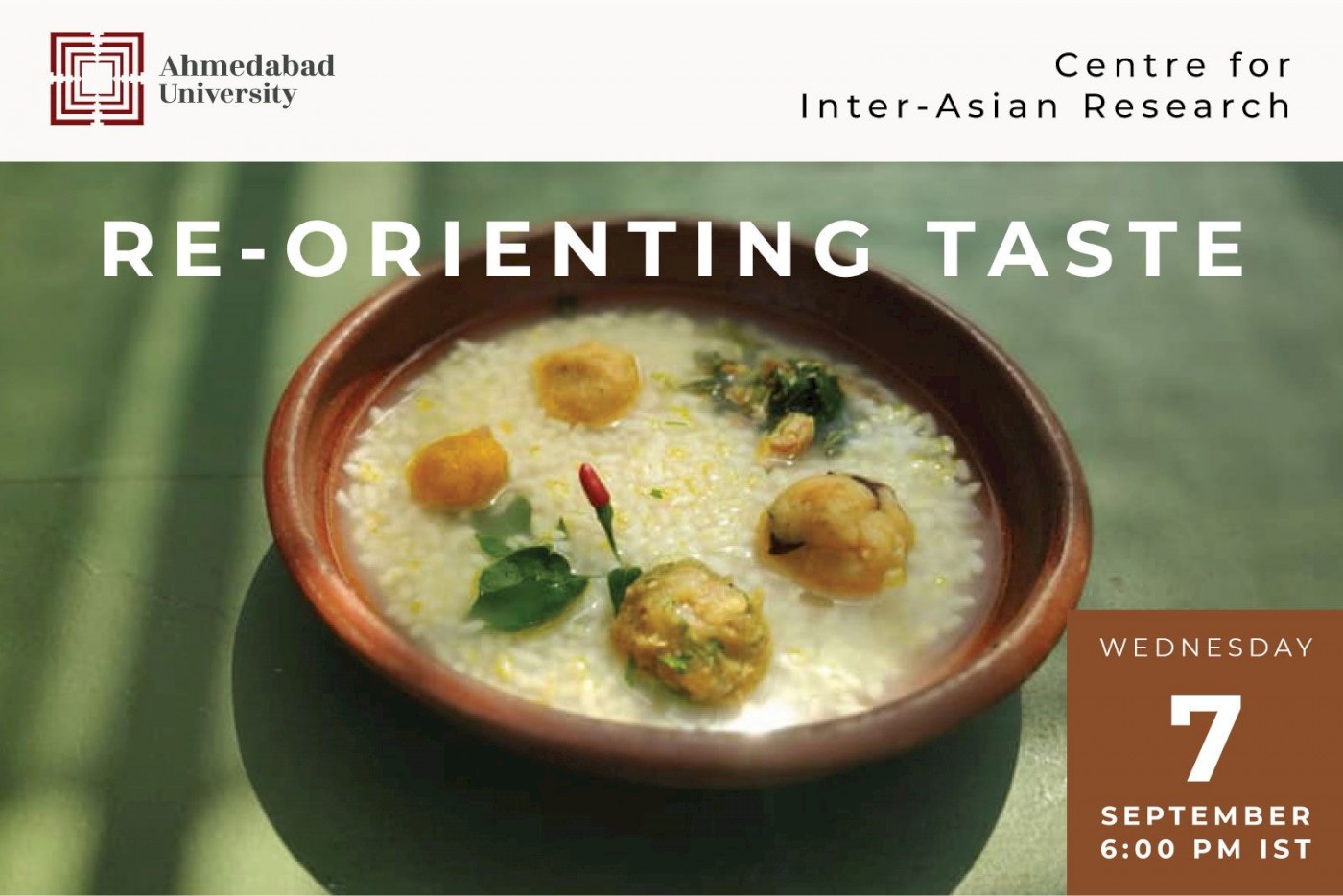 The Re-Orienting Taste Project aims at creating a dialogue between Indian and Chinese medical systems with food as the pivot.
Over the last one year, we engaged with practitioners of Ayurveda and Traditional Chinese Medicine (TCM). Both traditions consider food as a form of medicine, and the relevant medical texts carry detailed classifications of the properties of various kinds of food. Especially in this pandemic time, when global crises compel us to expand the medicine chest, it would be useful to draw on the legacies of TCM and Ayurveda. Through the everyday process of cooking and appreciating food, we want to make these medical legacies accessible to the lay person.
Here you will find five online discussions with speakers from India and China
The inaugural offline workshop for Re-Orienting Taste was conducted in Ahmedabad in September 2021. We invite you to take part in the concluding workshop on September 7, 2022, where Edible Archives will create new dishes with insights from Ayurveda and TCM.
Featuring Anumitra Ghosh Dastidar and Shalini Krishan, Edible Archives
Curated by Tejaswini Niranjana, Director, Centre for Inter-Asian Research
University Collaborator: Chef Ganapathy Mallya, Culinary and Nutrition Director, Ahmedabad University.
Re-Orienting Taste has been supported by Moonchu Foundation, Hong Kong.
Date: September 7, 2022
Time: 6-8 pm
Venue: The Gulmohar, University Centre