Kathak Recital- Guru Parwati Dutta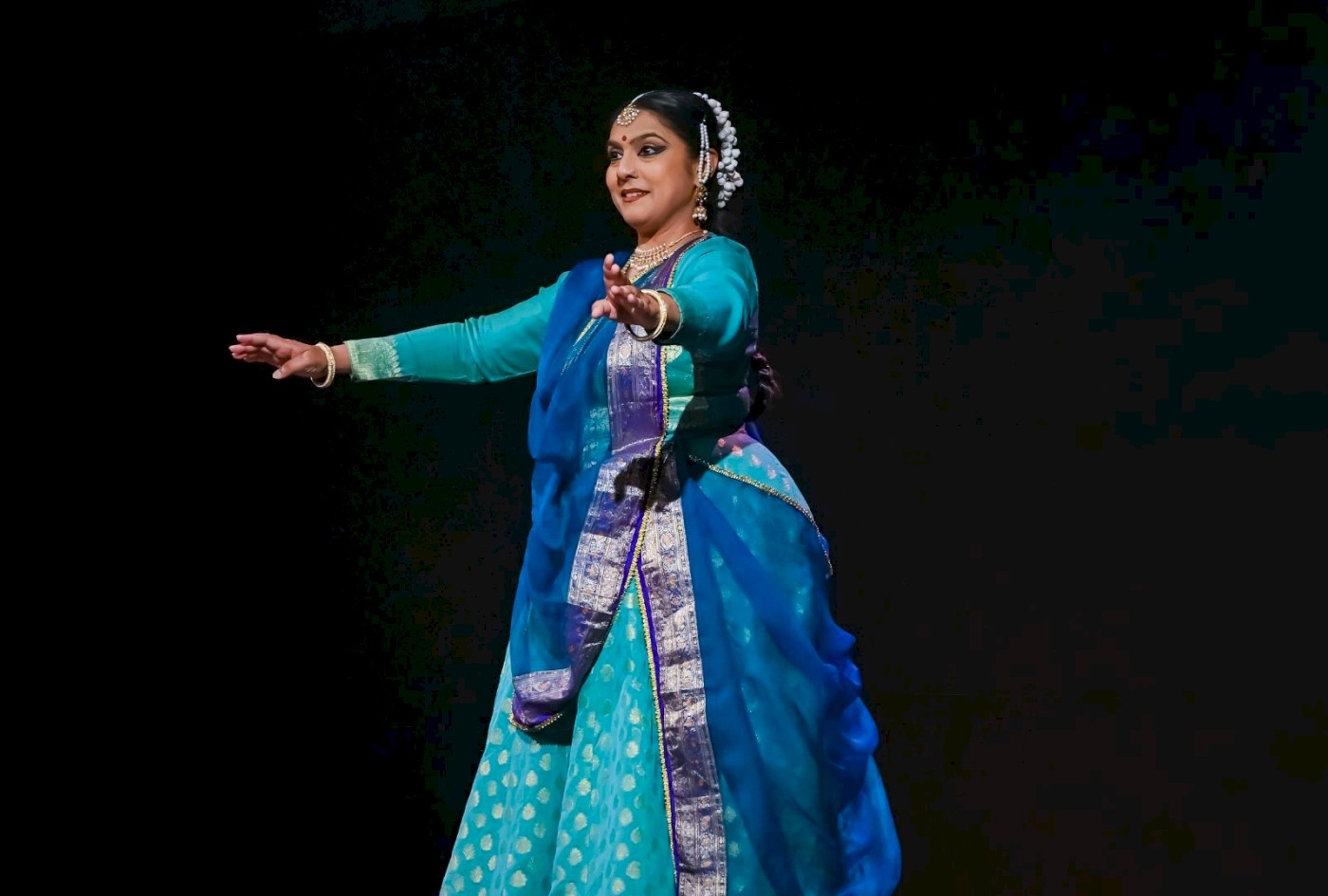 Parwati Dutta will present a Kathak recital 'Sadgamaya' to the music of a Khayal rendition by Bhuvanesh Komkali of Raga Gandhi Malhar (a creation of Pandit Kumar Gandharva) and a Nirguni Bhajan. She will preface her performance with a brief talk describing her engagement with music as a dancer, her experiments with dancing to the music of Dhrupad, and reviving Dhrupad Nritya, which she calls Dhrupadāngi.
About Parwati Dutta
An evolved performing artist, choreographer, thinker, researcher, writer, and dedicated Arts Administrator, Parwati Dutta is the Founder-Director of Mahāgāmi Gurukul and Dean of Performing Arts at MGM University at Aurangabad. She is a senior disciple of Pandit Birju Maharaj and Guru Kelucharan Mohapatra, and has travelled widely as a performer and educator of Kathak and Odissi. In an extension of her passion for education, she nurtures three branches of a Gurukul-based school called Vidyaranyam in the rural areas of Gandheli. She has received awards like Nritya Bhushan, UNESCO Cultural Award, Bharat Kala Ratna, Savitribai Phule Samman, and others.
Date: September 1, 2023
Time: 6 PM
Venue: 314, Black Box, School of Arts and Sciences