Graduate Admission Events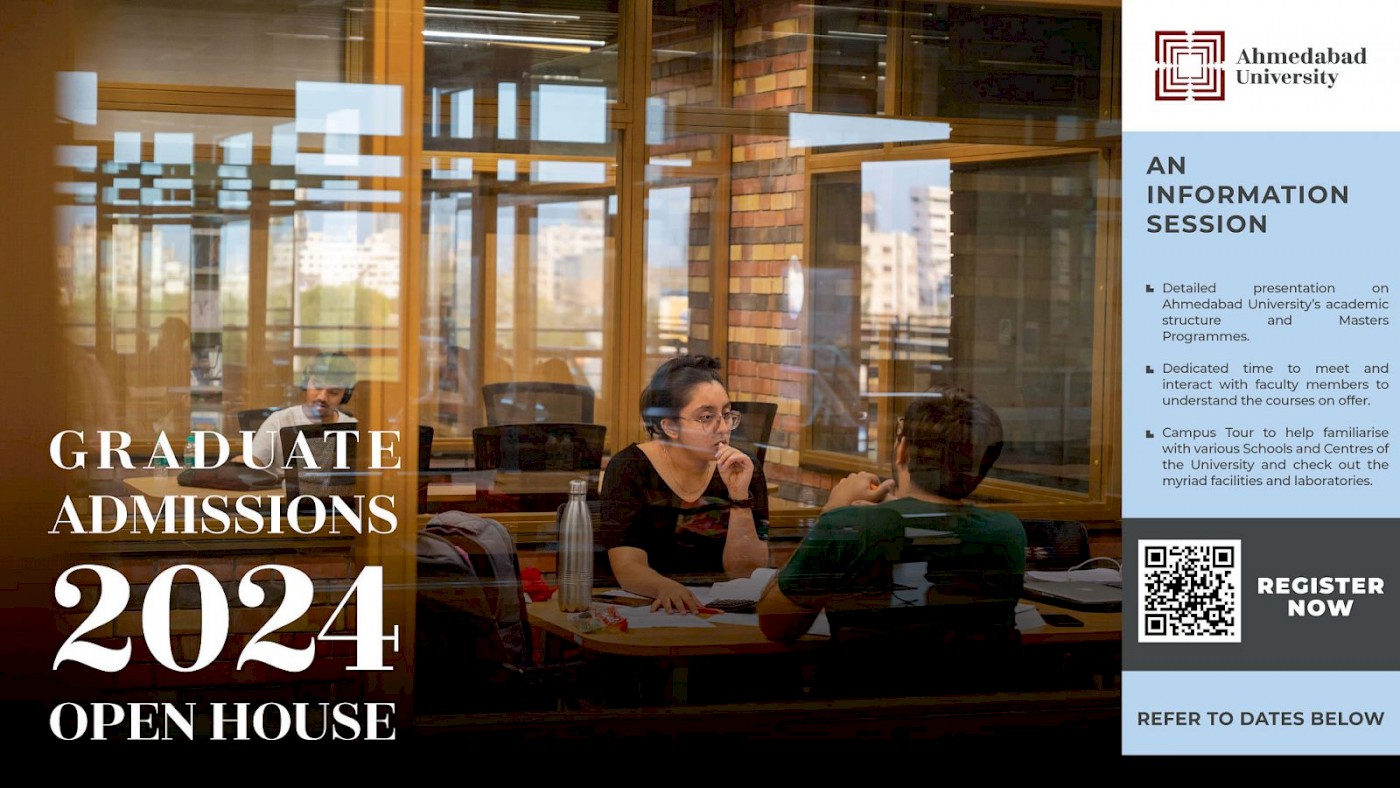 The Office of Graduate Admissions hosts several outreach events for prospective students to help acquaint them with the interdisciplinary academic and research environment at Ahmedabad University. These events allow you to explore various Masters Programmes offered at the University and, through your engagement with the faculty, understand the opportunities that lie ahead.
Highlights of the Open House
Detailed presentation on Ahmedabad University's academic structure and Masters Programmes.
Dedicated time to meet and interact with faculty members to understand the courses on offer.
Campus Tour to help familiarise with various Schools and Centres of the University and check out the myriad facilities and laboratories.
You are welcome to engage with Ahmedabad University, India's leading research-driven interdisciplinary university.