Ahmedabad Ideathon 2022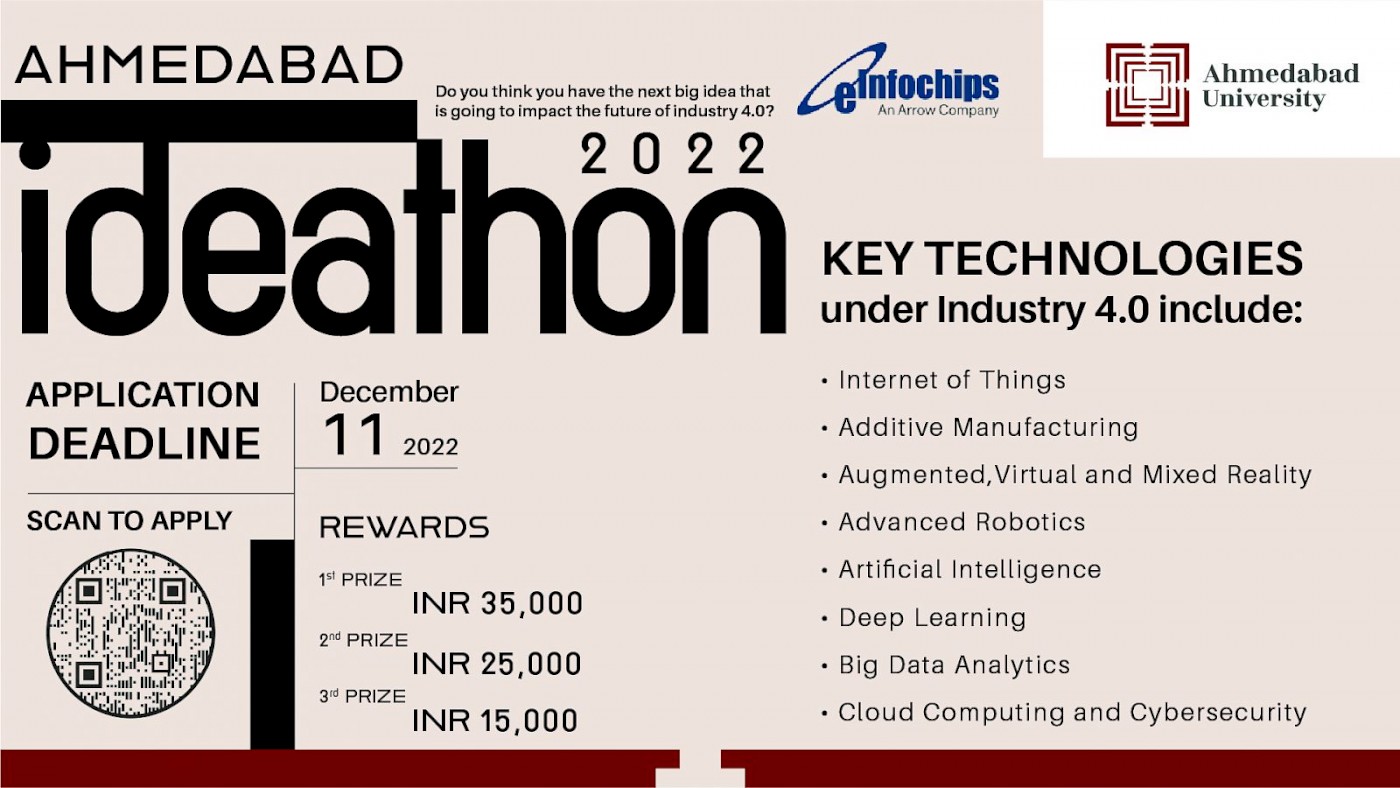 Do you think you have the next big idea that is going to impact the future of industry 4.0?
VentureStudio brings you the most exciting innovation and entrepreneurship competition for college students, Ahmedabad Ideathon 2022, in partnership with digital transformation and product engineering services firm eInfochips. Ahmedabad Ideathon 2022 aims to encourage innovation for designing solutions to real-world problems.
Theme: Unlocking the Future of Industry 4.0
Key technologies under Industry 4.0 include:
Internet of Things
Additive Manufacturing
Augmented, Virtual and Mixed Reality
Advanced Robotics
Artificial Intelligence
Deep Learning
Big Data Analytics
Cloud Computing and Cybersecurity
Details
Open to university/college students of all disciplines
Maximum participation of four in a single team
Top 10 applicants to pitch their ideas to investors, and industry and technology experts
Top 3 ideas to win cash prizes
The final decision rests with the organising committee of Ahmedabad Ideathon 2022
Rewards
1st prize: INR 35,000
2nd prize: INR 25,000
3rd prize: INR 15,000
Dates to Remember
Stage 1: Online submission of ideas
Stage 2: Workshop on "How to make a pitch"
Stage 3: Expert session and finale
Deadline for applications: December 11, 2022