From Ahmedabad to the US: Belonging as Multi-Rootedness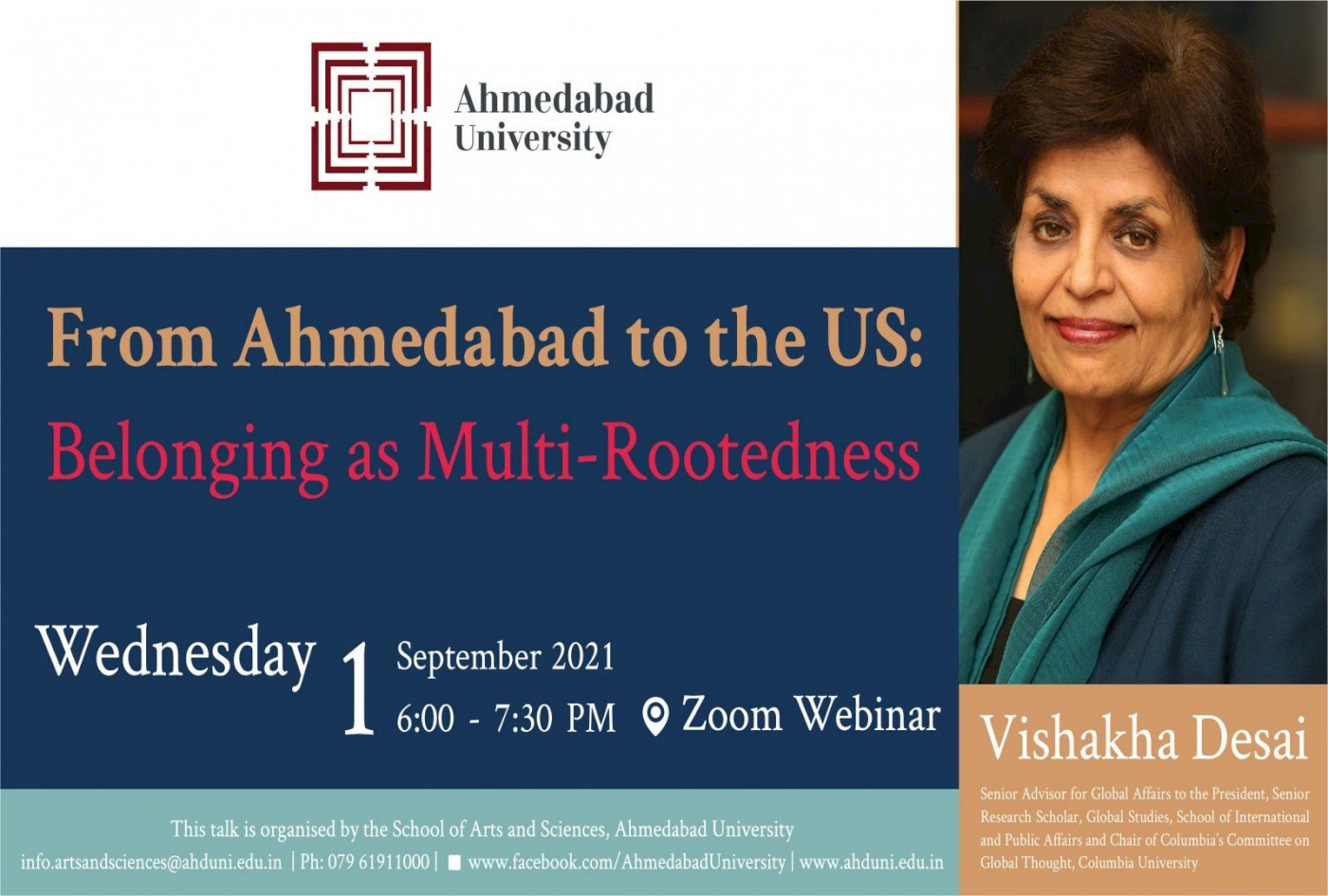 Drawing on her own narrative arc of growing up in a Gandhian household in Ahmedabad to arriving in the United States as a seventeen-year-old exchange student, Dr Vishakha Desai, a consummate "global native", will argue in her talk that a commitment to and the experience of "multi-rootedness" has the potential of opening a more expansive sense of belonging that we so desperately need for the survival of the planet. She will be in conversation with Professor Mona Mehta, anchored around her recent book, 'World as Family: A Journey of Multi-Rooted Belongings' (Columbia University Press). The event will be introduced by the Dean of the School of Arts and Sciences, Professor Patrick French.
Speaker Bio: Dr Vishakha Desai is Senior Advisor for Global Affairs to the President of Columbia University, Senior Research Scholar in Global Studies at its School of International and Public Affairs, and Chair of Columbia's Committee on Global Thought. From 1990 to 2012 Dr Desai held a variety of positions at the Asia Society, initially as the Director of the Asia Society Museum and for the last eight years as President and CEO. A PhD in art history from the University of Michigan, she has taught at Columbia University, Boston University, and the University of Massachusetts.