Field Experiences in Heritage Management: Understanding Human-Animal Interactions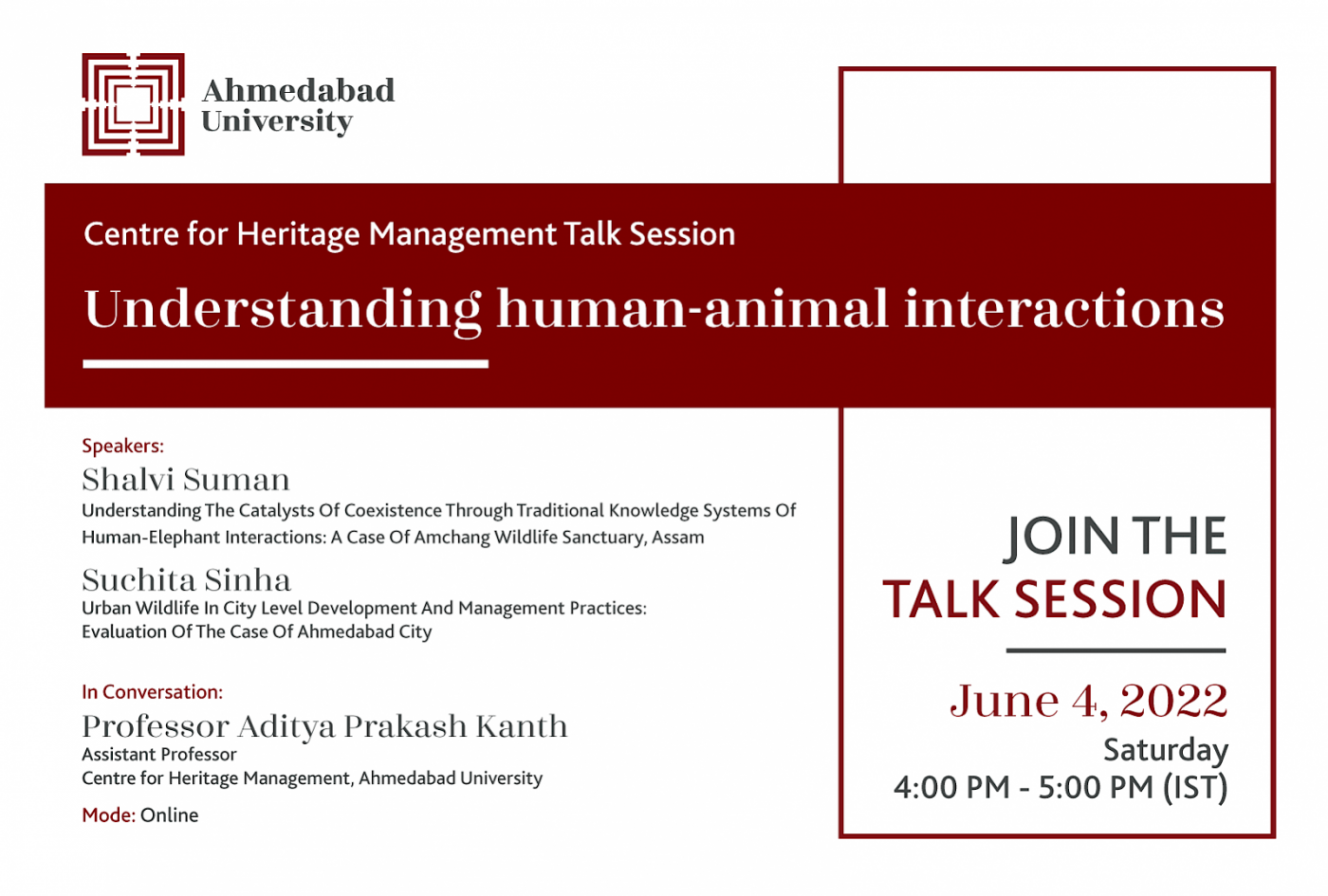 In the last session, our graduates spoke about their experiences with indiegnous communities. In this session, our graduates Shalvi Suman and Suchita Sinha will discuss their experiences of navigating through the connection between nature and culture by focusing on human-animal interactions in the rural and the urban context respectively. They will be in conversation with Professor Aditya Prakash Kanth, Assistant Professor at the Centre for Heritage Management.
Thesis research provides students of Master of Management Studies in Heritage Management at Ahmedabad University an opportunity to dive deeper into a set of research questions dealing with real-life scenarios, practical challenges, and critical inquiry into heritage concepts, among others. Thesis is also the culmination of an interdisciplinary course of study into individual research that is built up on the individual student's background and interest, while charting a possible career path as well.