The Conversation Series : Human Rights : Why Is It So Difficult For Businesses To Get This Right?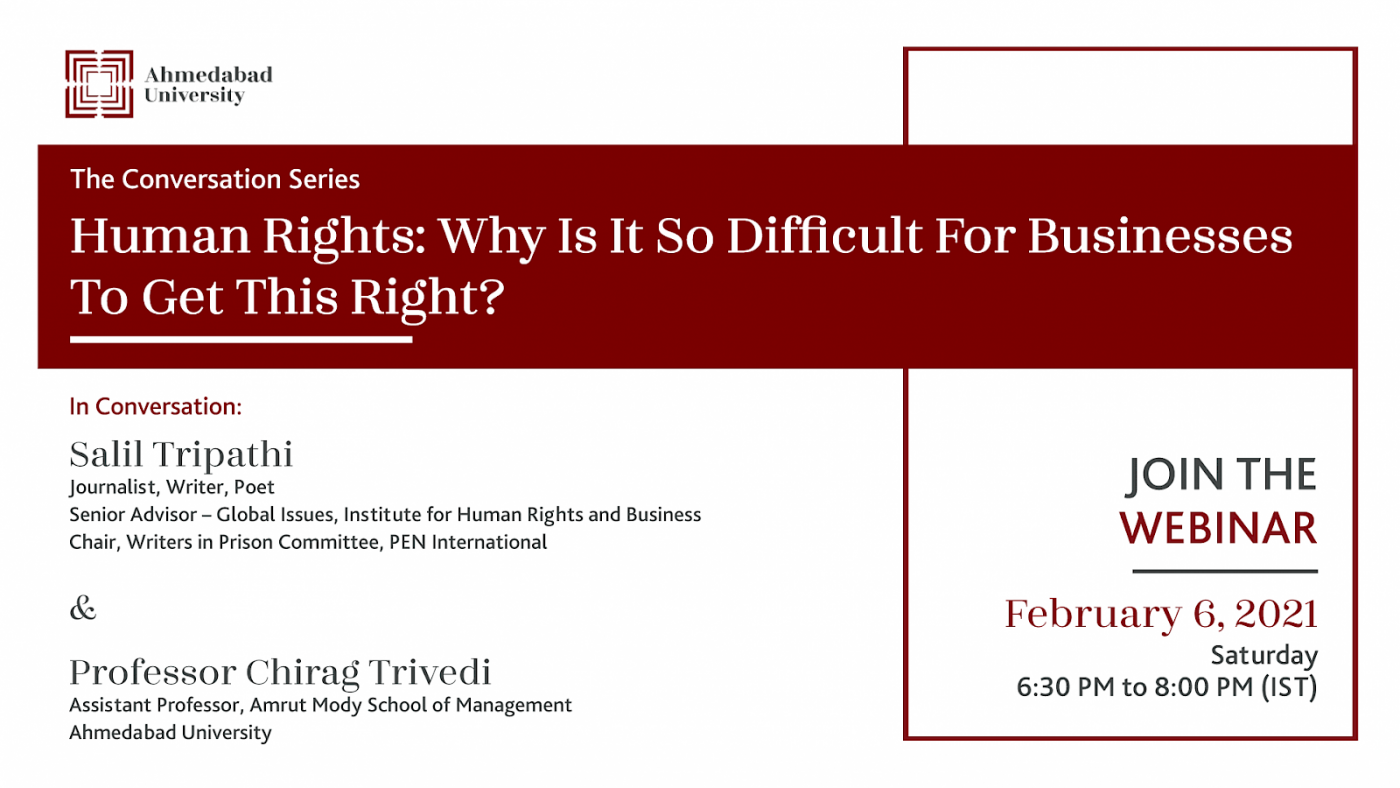 As the name suggests, human rights should be inalienable for every human being, beyond the remit of any employer or government. But in reality, human rights have often been denied on the basis of race, religion, gender, caste or sexual orientation. As the world moves increasingly into the digital realm, due considerations on the right to data privacy, data security and the right to personal data protection are becoming increasingly pertinent.
For corporate leaders, the intersection of human rights and business has raised several critical questions. Companies need to respect Human Rights, not only because it is the ethical thing to do, but because it is the smart thing to do; avoid lawsuits, reputational damage, and losing the business of conscientious customers, suppliers and partners.
Our speaker will address some urgent questions about human rights in the business world emphasising how businesses need to ethically interact with employees, suppliers, partners and society. He will discuss issues like treatment of labour, working conditions in supply chains, data privacy on social media, and more. In addition to being a renowed human rights campaigner, he is an accomplished journalist and poet. He might regale us with some of his acebric incisive poetry.