Monumental Battles: What Should We Do With a Controversial Past?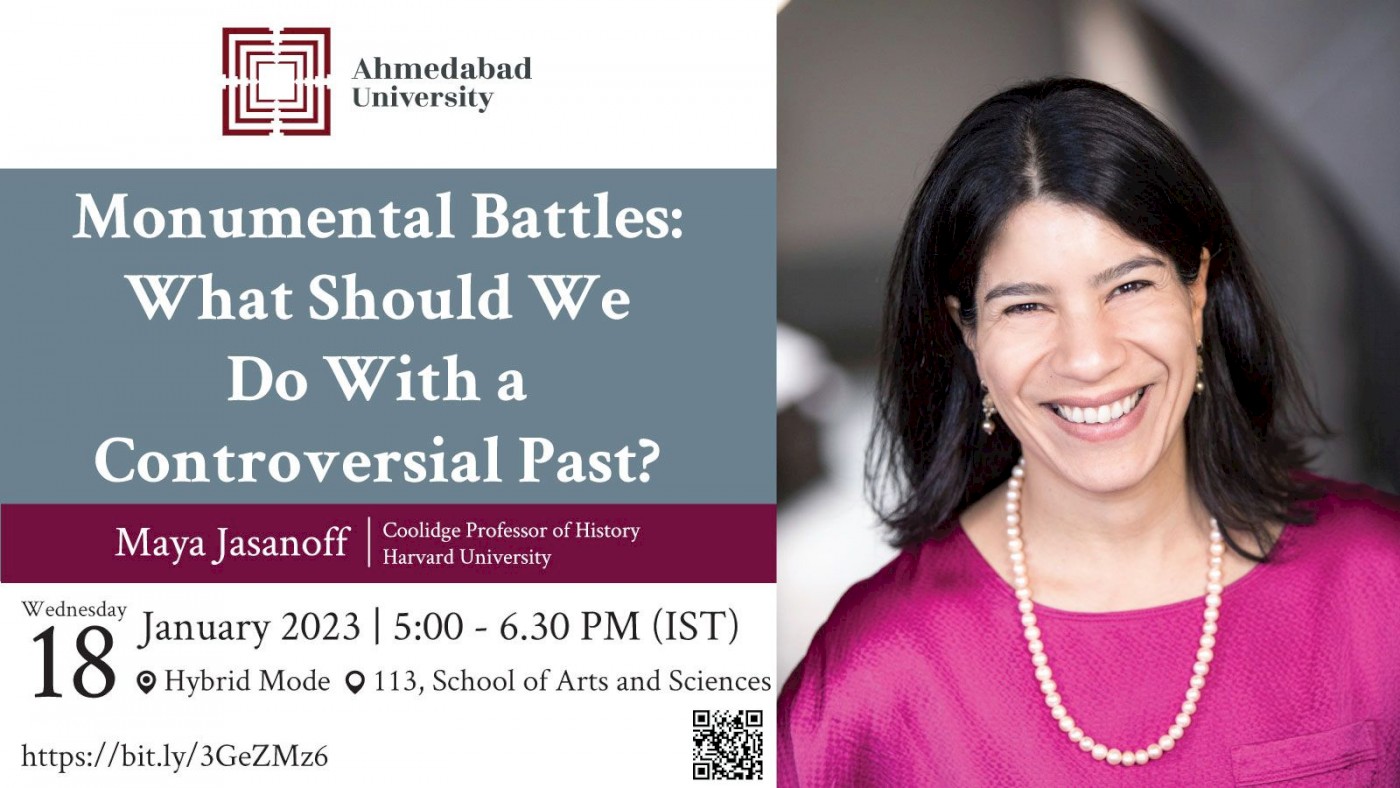 From New Orleans to New Delhi, Cape Town to London, hundreds of statues have been removed from public display in recent years as part of a widespread reckoning with racism and imperialism. This lecture compares debates about controversial memorials in the US, Europe, and former British colonies to reflect on the place of history in public life. Who should decide what gets commemorated? What responsibilities do different entities have toward preserving "heritage"? How might changing monuments change minds?
Maya Jasanoff is the Coolidge Professor of History at Harvard. She is the author of three books—Edge of Empire (2005), Liberty's Exiles (2011), and The Dawn Watch (2017)—which have won accolades including the National Book Critics Circle Award, the Cundill Prize in History, the George Washington Book Prize, and the Windham-Campbell Prize for Non-Fiction. She writes widely about history, literature, and world affairs for publications including The New Yorker and The New York Times. In 2021 she was chair of judges for the Booker Prize.
Date: January 18, 2023
Time: 5:00 PM – 6:30 PM
Venue: Hybrid, 113, School of Arts and Sciences