AU NASI Science Lecture Series: Seismic Microzonation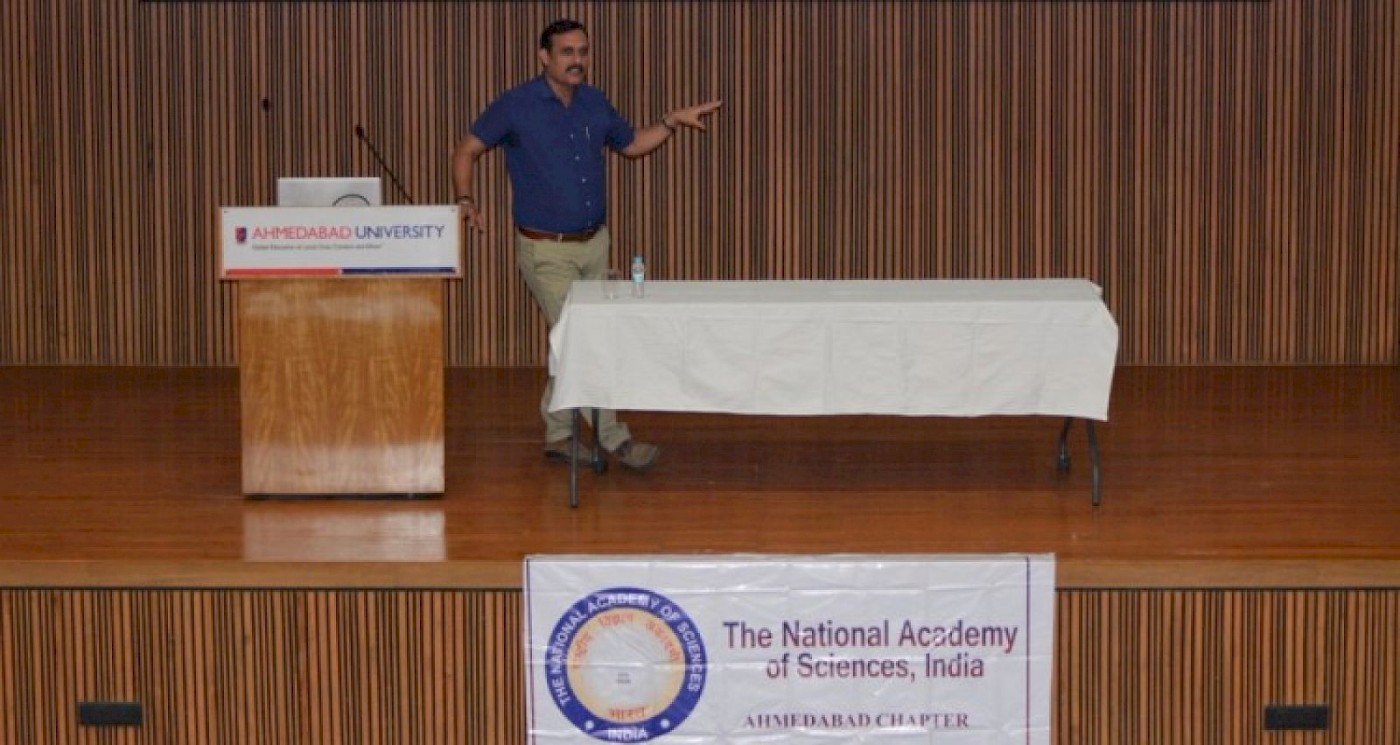 Dr Sumer Chopra, Director, Institute of Seismological Research, Gandhinagar, delivered the AU-NASI lecture - Seismic Microzonation at the Ahmedabad University Auditorium. Ahmedabad University and National Academy of Sciences, India have joined hands to bring these lectures for students. The AU-NASI Science Lecture Series has hosted various interesting lectures in the past by eminent persons on contemporary areas of science and technology such as the Ebola Virus, the Harappan Civilization, ISRO's Mars Mission, The Physics behind Interstellar: The Movie, Cosmology: The Story Of Our Universe and Neuropsychology Of Navigation In Life.
Dr Sumer Chopra has done M.Tech from IIT, Roorkee (formerly, University of Roorkee) with Honours and PhD from Kurukshetra University in Applied Geophysics. He has qualified CSIR fellowship exam for carrying out research. He joined Sardar Sarovar Narmada Nigam Limited, a wholly owned company of Govt. of Gujarat and worked for 15 years where he monitored the seismic activity in the environs of Narmada dam, Asia's biggest river valley project. After the 2001 Bhuj earthquake, Govt. of Gujarat has established the Institute of Seismological Research (ISR) at Gandhinagar with the help of the World Bank. Dr.Chopra was deputed to ISR and later on absorbed as Scientist in ISR. He worked in ISR for 5 years. Under his leadership, ISR has established a dense network of broadband seismographs, strong motion accelerographs and permanent GPS stations all over Gujarat state. At ISR, he has carried out site-specific response studies for critical structures like CNG terminals, nuclear power plants and special investment regions.
Dr Chopra joined seismology division of Ministry of Earth Sciences in 2010 and was Head of the Earthquake Hazard and Risk Analysis division of the newly established National Centre for Seismology, Ministry of Earth Sciences. Dr Chopra's thrust areas of research are deterministic and probabilistic seismic hazard analysis, estimation of source parameters, site-specific response studies, a shallow crustal structure using RF approach, site characterization and attenuation characterization. He has more than 25 years of experience in seismological research. He has published around 50 research papers in international peer-reviewed journals in the last 9 years, 40 in non-SCI journals and published 15 scientific/technical reports. He has carried out deterministic seismic hazard analysis of the entire Gujarat region. Seismic hazard of 32 cities/towns in Gujarat was estimated in terms of PGA and spectral accelerations.
He was awarded Certificate of Merit for outstanding contribution in the field of Geosciences by Ministry of Earth Sciences, Govt. of India in 2015. Presently, he is Director of Institute of Seismological Research, Gandhinagar, which is one of its only kind in India fully dedicated to seismological research.
For any queries contact at
[email protected]

.
You can also like their
Facebook
page to keep yourself updated.