Leadership Series: A talk by Sandeep Dayal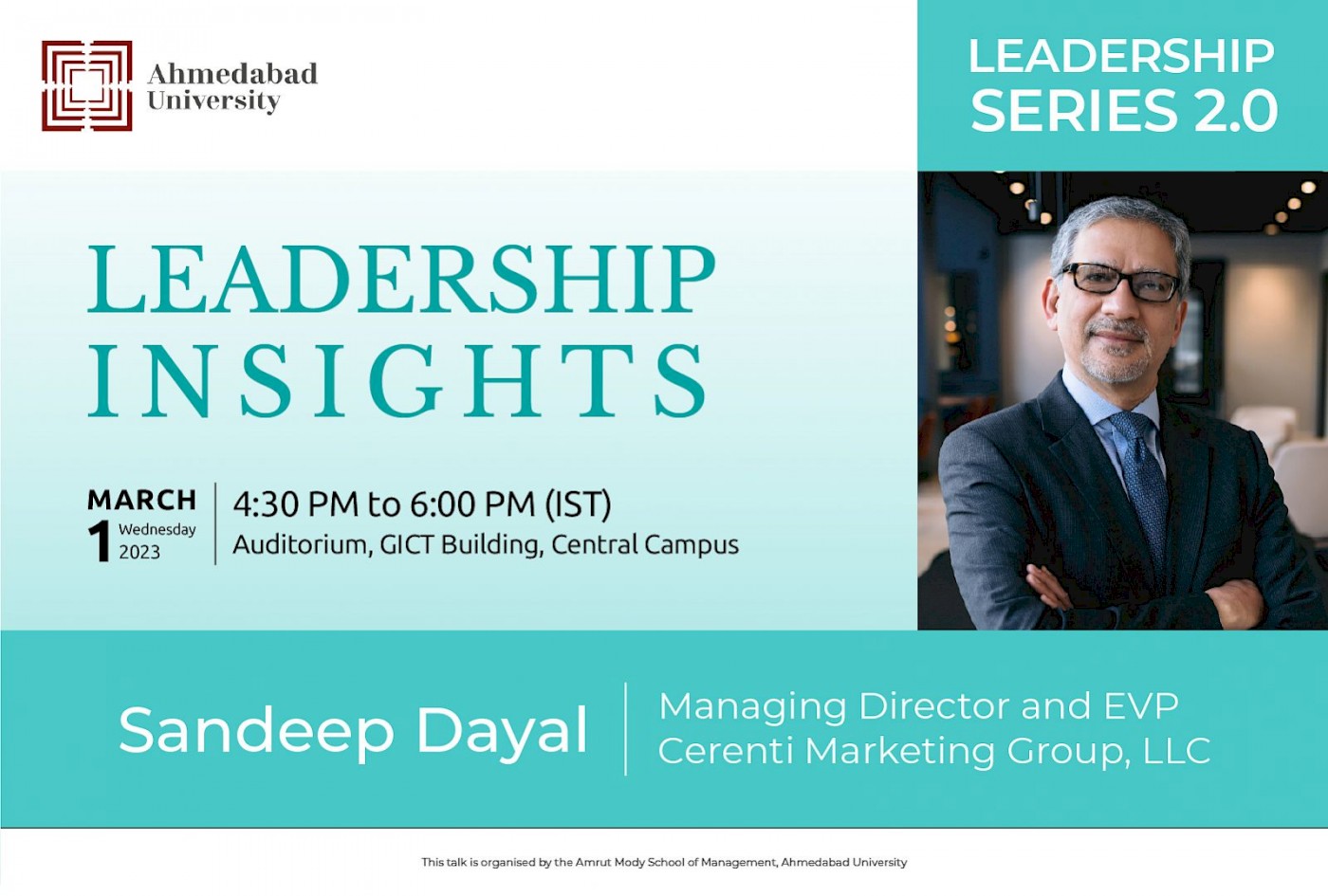 In this Leadership Series talk, Sandeep Dayal will provide insights into alternative methods of developing modern power brands which have the potential to make lasting connections. His talk will revolve around the following questions:
What are the best ways to build a brand? Is it reasonable to emotionalise the brand? Emotional brands can make one laugh and cry – but does that enhance the brand's value? Should we communicate the rational benefits of the brand? Do consumers make brand choices consciously or subconsciously? Do consumers buy a brand because it makes them feel good at an instinctive level, or do they buy because the brand stands up to rational deliberation?
Sandeep Dayal is a seasoned marketing and strategy leader with 20+ years of industry experience. In addition to serving as the Managing Director, Sandeep heads the firm's Pharmaceuticals and Medical Devices Practice. He serves as a counsellor to C-suite executives and board members at Fortune 500 companies. He has served 50+ clients in over 100 engagements around the world (including 15+ major countries in the EU, LatAm and Asia). He is regarded as one of the leading minds in Marketing Strategy and has co-authored articles in Marketing Management, McKinsey Quarterly and Strategy & Business.
Date:: Wednesday, March 1, 2023
Time: 4:30 PM to 6:00 PM (IST)
Venue: Auditorium, GICT Building, Central Campus