Book Launch: 'Pachhu Valine Jounto, A Journey of Seven Decades, An Autobiography' by Mr Bhupendra M Shah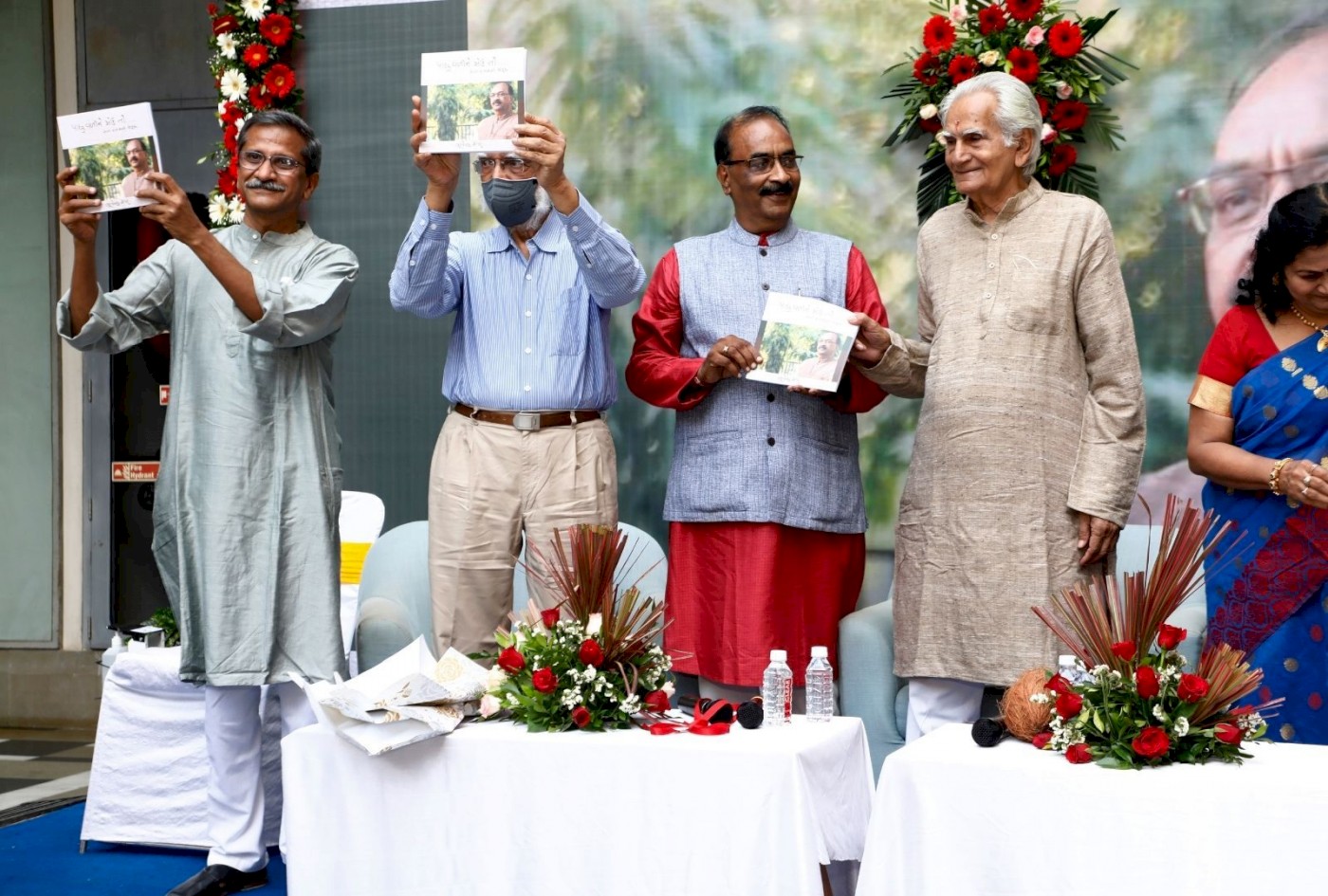 Launched on 24th October 2021 by Dr Raghuvir Chaudhary, Bhartiya Jnanpith Award Winner at Ahmedabad University

Born in 1952 in Ahmedabad in a lower-middle-class family of eight brothers and one sister, Mr Bhupendra Shah is a Chartered Accountant who has worked for 34 years at Arvind Mills Limited, a flagship Company of the renowned Lalbhai Group. Currently, he is a Director at the Ahmedabad Education Society (AES), a Public Charitable Trust set up in 1935 at the behest of Sardar Vallabhbhai Patel to set up educational institutions. The trust manages two Private Universities, five granted colleges and four schools with a total student body of 13,000 plus.

Mr Shah is also a Registrar and CFO of the Ahmedabad University set up AES in 2009.

About the Book

Making better use of the time during the lockdown, Bhupendrabhai decided to pen down the journey of his life full of struggles, challenges, hardships and constraints on one hand and achievements, accomplishments, recognition, reward and rise at the other end.

The thought at the core was to relive the early days of life that he spent in the walled city of Ahmedabad. The days were of limited means and scarce resources. Father was the only earning member of the large family deprived of all opportunities. Mr Shah made his career on his own, right from his school days, reaching a coveted Chartered Accountant position, securing rank in the merit list at the national level.

He begins the story from the days of his childhood at Fatasa Pol, one of the oldest pols of the city. While narrating his own life experiences, he has candidly brought out past decades' social, political, economic, academic, and general perspectives from the fifties to the eighties. The narrative is so lucid and straight from the heart that one can feel as if one has indeed lived in that time.

The journey from taking admission in a free public school in the first standard to securing rank in the national scholar list in SSC, clearing CA at first attempt with rank, rising to a position of VP in a large corporate to the current position of leadership at 87 years old intuition and a fast track University is fascinating and inspiring. In short, it makes the reader peep into the past with delight and nostalgia.