Bridging Business Career with Heritage Management: The Acropolis Museum in Athens, Greece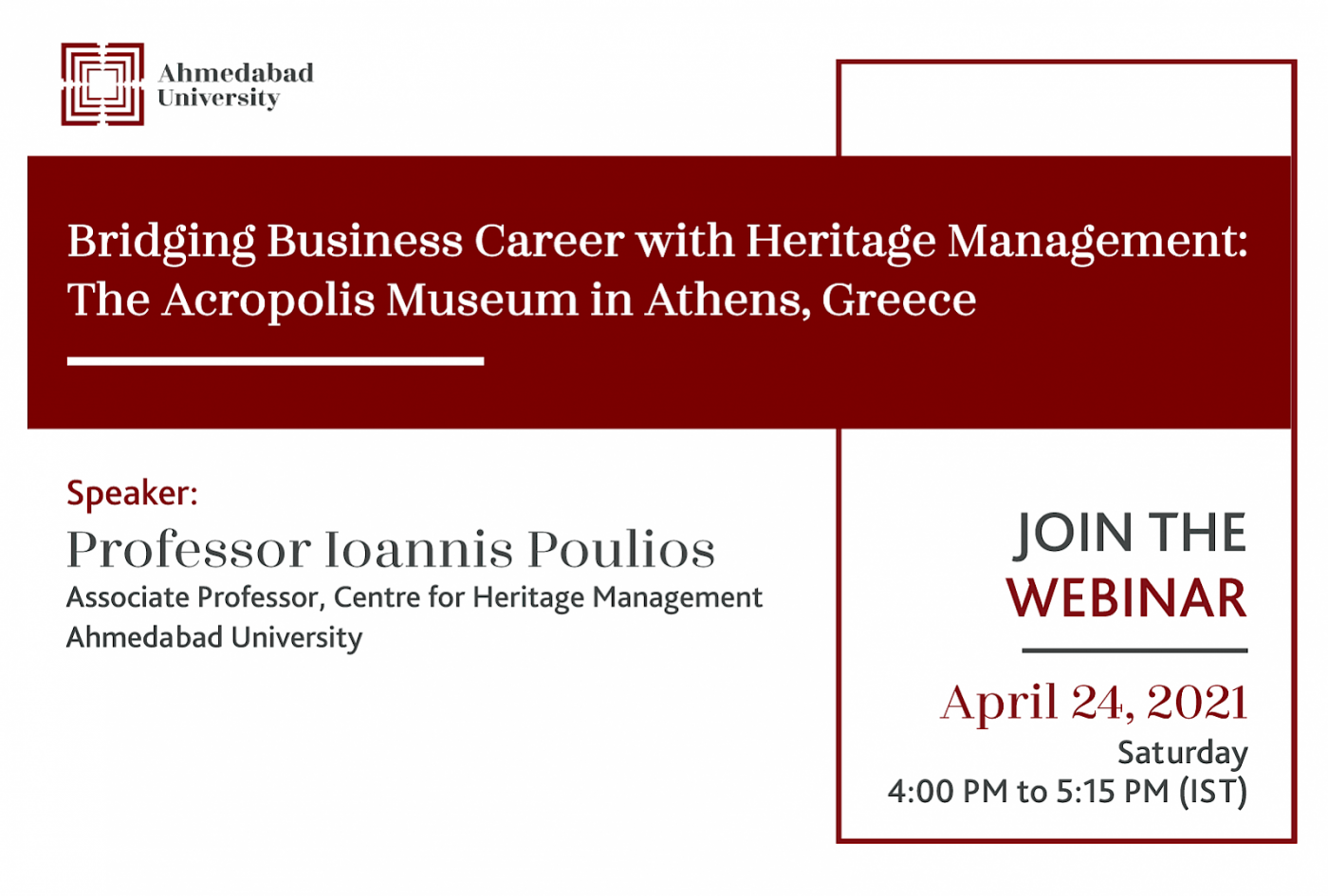 The aim of this webinar is to combine the worlds of heritage and business, and discuss a variety of issues regarding this complex yet fascinating relationship. What is common in terms of management between "Manchester United Football Club in UK, Cerritos Library in US and the Acropolis museum in Athens.
This webinar is on designing customer 'experiences'.
'Experience', differentiated from 'service', is a strong personal, emotional, and memorable connection that a firm develops with its customer, leading to increased customer loyalty.
The Acropolis museum is used as the main case study, with reference to the advertising clip 'you in athens' (www.Youtube.Com/watch?V=znn3lmp-7bw).
Business models and tools that have proven successful even at times of crisis are applied to a wide range of heritage and tourism organizations, both public and private. It will be a great learning for all the students, business profesionals, researchers, and entrepreneurs to have an exposure of current scenario of business and heritage as a merger.