Rewilding: Our Only Hope for Healing Our Landscapes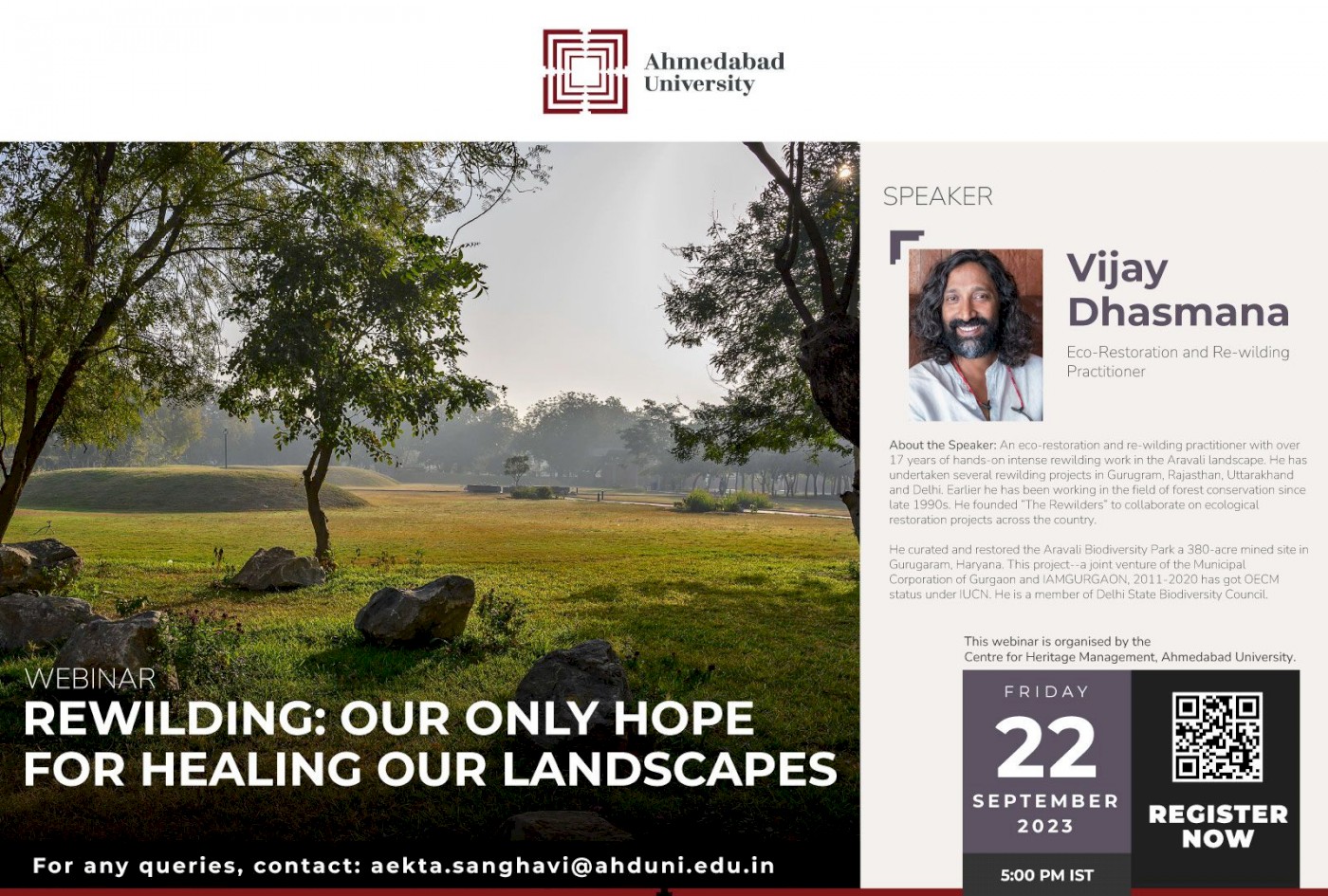 About Speaker: An eco-restoration and re-wilding practitioner with over 17 years of hands-on intense rewilding work in the Aravali landscape. He has undertaken several rewilding projects in Gurugram, Rajasthan, Uttarakhand and Delhi. Earlier he has been working in the field of forest conservation since late 1990s. He founded "The Rewilders" to collaborate on ecological restoration projects across the country.
He curated and restored the Aravali Biodiversity Park a 380-acre mined site in Gurugaram, Haryana. This project--a joint venture of the Municipal Corporation of Gurgaon and IAMGURGAON, 2011-2020 has got OECM status under IUCN. He is a member of Delhi State Biodiversity Council.
Date: September 22, 2023
Time: 5:00 PM - 6:00 PM
Venue: Online Via Zoom