Educational and Career Opportunities in Heritage Management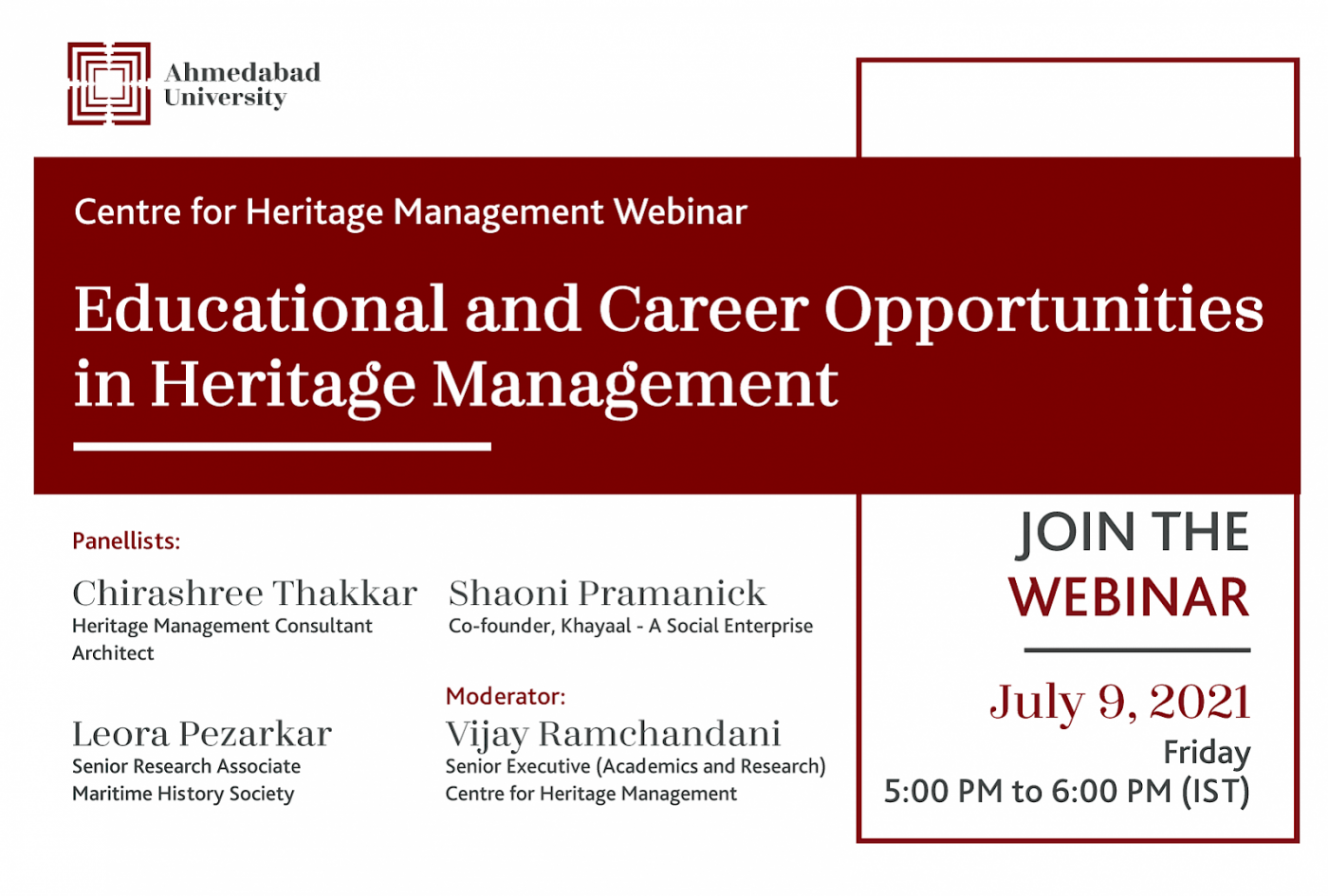 Heritage management is the rapidly growing sector in India and abroad creating new opportunities for people from varied backgrounds owing to its interdisciplinary nature. Expanding the tenets of architectural and archaeological conservation, history and culture related sectors, museums and archival practices, environmental conservation etc., a holistic discourse and practice of heritage management is emerging across the world.
In India, the masters in heritage management programme offered by Ahmedabad University is at the forefront of this movement, emphasising a critical understanding of heritage and a holistic management approach to the heritage sector. Graduates of this programme have taken different routes - incubating their own initiatives, working with organisations or going for a PhD.
In this webinar, a panel of alumni of this programme will share their academic learning experiences; and the opportunities and challenges in heritage management practice.