The LAMO Centre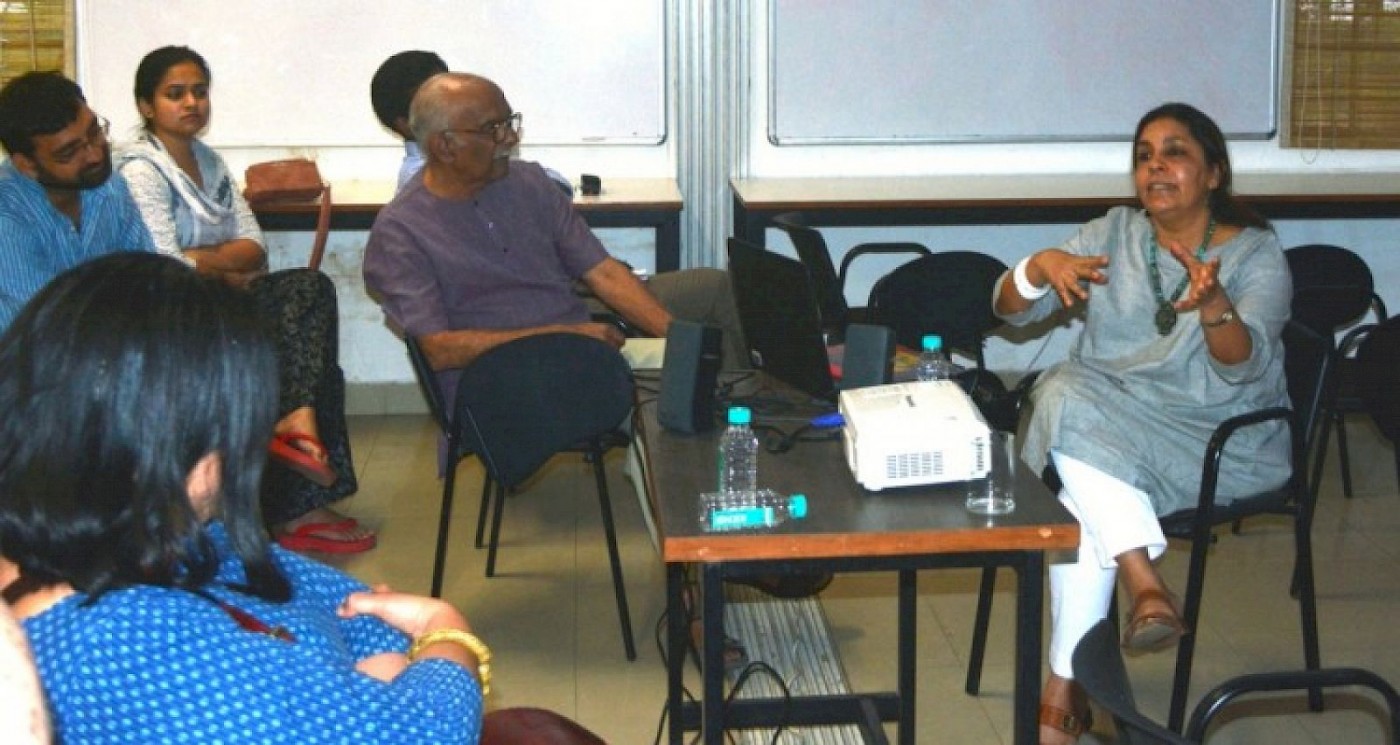 The old town of Leh in Ladakh has survived for centuries, a rich urban environment of old houses, temples and winding alleyways. It is now threatened by decay and redevelopment. Though declared an endangered site and included on the World Monuments Watch List in 2008, the area continues to be vulnerable to threats. Within this area some magnificent examples of vernacular architecture remain, amongst these is the Munshi house, which was identified by the 1987 INTACH conservation plan for Leh as an important historic building. The Munshi House stands in the centre of the old town at the foot of King Senge Namgyal's vast 17th-century palace. The house probably dates back to the same period, though parts of it may be earlier. It was the residence of the Togoche or Munshi family, ministers to the King, and was gradually extended over time with richly decorated interiors and balconies. In 1984 the Munshi family left the old town to build a new house in the lower part of Leh, the old house was intermittently occupied and left to gradually deteriorate.
Twenty years later, the Ladakh Arts and Media Organisation (LAMO) approached the Munshi family with a proposal to restore the house and turn it into a community arts centre. From 2005 to 2010, together with the adjoining Gyaoo House, the buildings were restored to create an arts and media centre designed to conduct outreach programs, research, workshops, performances and exhibitions that showcase Ladakh's material and visual culture, performing arts, and literature. The presentation looked at the old town of Leh, its development and importance in the Western Himalayas, and its gradual decline. It outlined the stages in the restoration of the Munshi and Gyaoo Houses, describing the building process and looked at the adaptive reuse of the historic buildings as a community arts space.
Monisha Ahmed is an independent researcher whose work focuses on art practices and material culture in Ladakh. Her doctoral degree from Oxford University developed into the book Living Fabric: Weaving among the Nomads of Ladakh Himalaya (2002), which received the Textile Society of America's R L Shep Award in 2003 for best book in ethnic textile studies. She has published several articles on textile arts of the western Himalayan world, co-edited Ladakh – Culture at the Crossroads (2005), and collaborated on Pashmina – The Kashmir Shawl and Beyond (2009 & 2017). More recently she published a chapter on textiles for The Arts and Interiors of Rashtrapati Bhavan – Lutyens and Beyond (2016), and the catalogue Woven Treasures – Textiles from the Jasleen Dhamija Collection (2016). Formerly, Associate Editor of Marg Publications, she is co-founder and Executive Director of the Ladakh Arts and Media Organisation.