Indian Political Thought in the Global Age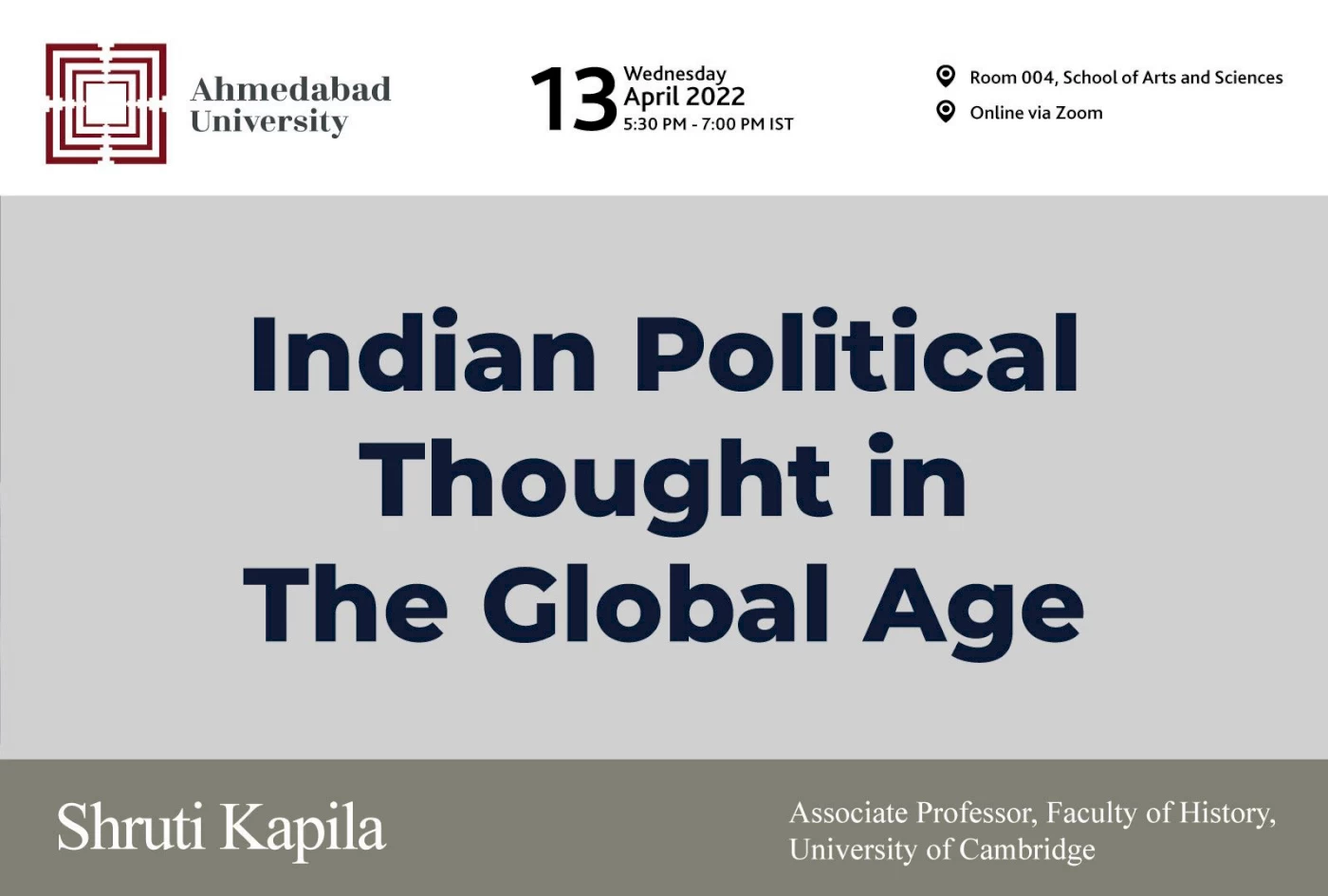 In this conversation, based on her recent book, Shruti Kapila discusses the political thought that laid the foundations of modern India. By critically exploring the leading figures such as M. K. Gandhi, Muhammad Iqbal, B.R. Ambedkar, Vinayak Savarkar along with lesser-known figures like B.G. Tilak and Har Dayal, Shruti Kapila presents them as innovative political thinkers as well as influential political actors. Kapila argues that it was in India that modern political languages were remade through a revolution that defied fidelity to any exclusive ideology. The book shows how the foundational questions of politics were addressed in the shadow of imperialism to create both a sovereign India and the world's first avowedly Muslim nation, Pakistan. Fraternity was lost only to be found again in violence as the Indian age signaled the emergence of intimate enmity. This, according to Kapila, redefined the nature of political violence for the modern global era.
In this Seminar and Lecture Series event Shruti Kapila will be in conversation with Chandler Hatch, Assistant Professor of Philosophy, School of Arts and Sciences, Ahmedabad University. Chandler is a philosopher who researches the history of Western political philosophy, especially in the period from Rousseau to Hegel, which formed some of the political languages that Kapila argues were remade in modern India.
Speaker bio: Shruti Kapila is Associate Professor in the Faculty of History at the University of Cambridge and a Fellow, Tutor and the Director of Studies at Corpus Christi College, Cambridge. Author of Violent Fraternity: Indian Political Thought in the Global Age (Princeton, 2021) she is the editor of An Intellectual History for India and the co-editor of Political Thought in Action: The Bhagavad Gita and Modern India. Her writing has appeared in leading academic journals such as Past and Present, Public Culture and Modern Intellectual History and in international publications such as the Financial Times, India Today, Prospect, Al Jazeera and The Print India.