The Conversation Series : Muscles, Masculinity, Mobility: Marketing To The New Indian Middle Class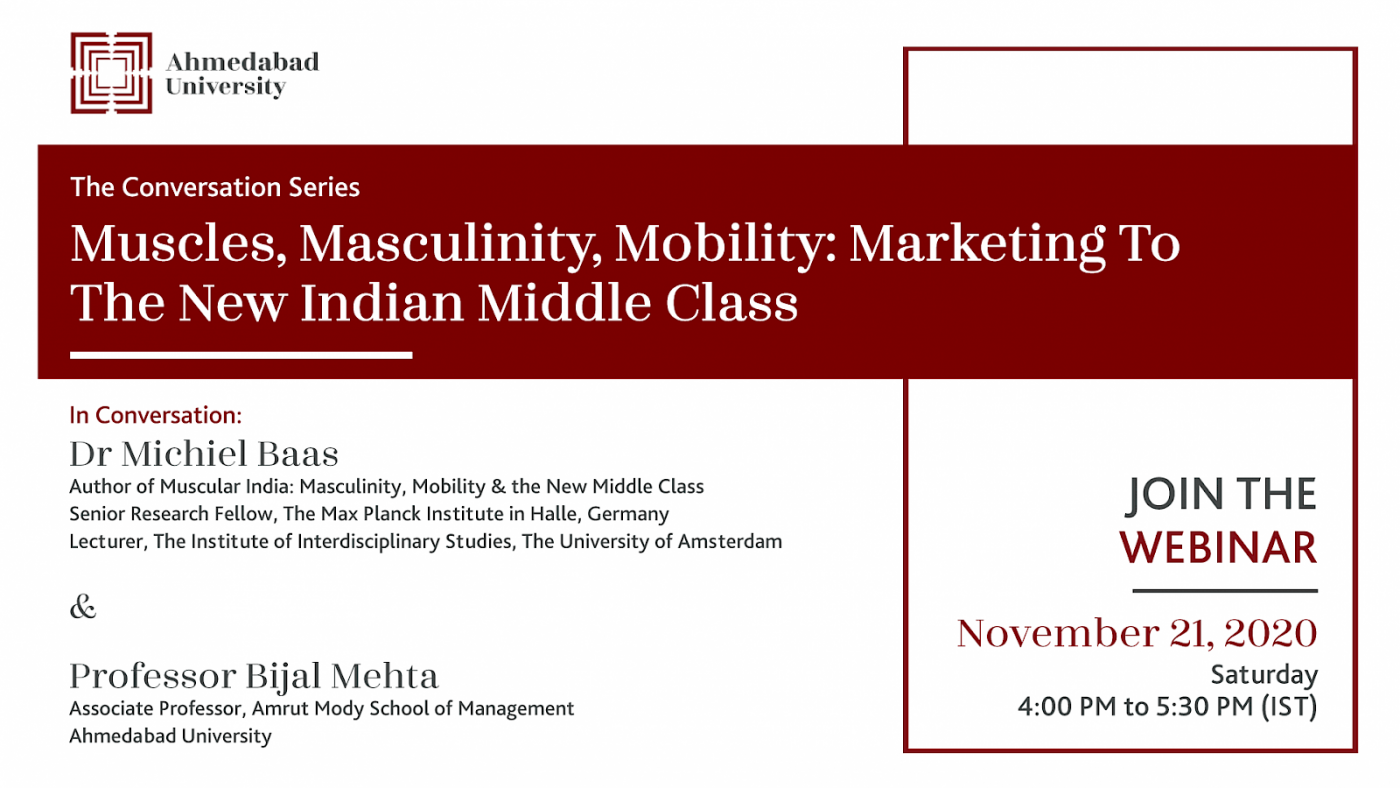 Since economic liberalisation in India in the 1990s, hitherto rigid class boundaries are being constantly redefined. Emerging professions at the crossroads of class intersections - fitness trainers at western-style gyms, baristas at modern cafés, or shop attendants at high-end malls from vernacular-educated lower middle-class backgrounds - encounter English-speaking upper middle-class clients. This facilitates upward class mobility, and the redrawing of the map of the Great Indian Middle Class.
There is no one Indian middle class; there are several. Wealth is not the only qualification. It is easy to transcend the economic barrier; the social and cultural transition is far more evanescent. The 300-million-strong middle class of India is a mirage that foreign brands get attracted to and then disappointed by; the promised markets are ephemeral.
Our speaker, who recently wrote a book on the topic - Muscular India - is an anthropologist. He studies fitness trainers and others inhabiting the borderlands of class divides. He will share his observations on the changing landscape of the middle class. We will go back to the history of this transition, and forward to the future of this ever-changing class in India.