Pre Placement Talk by Hyatt Ahmedabad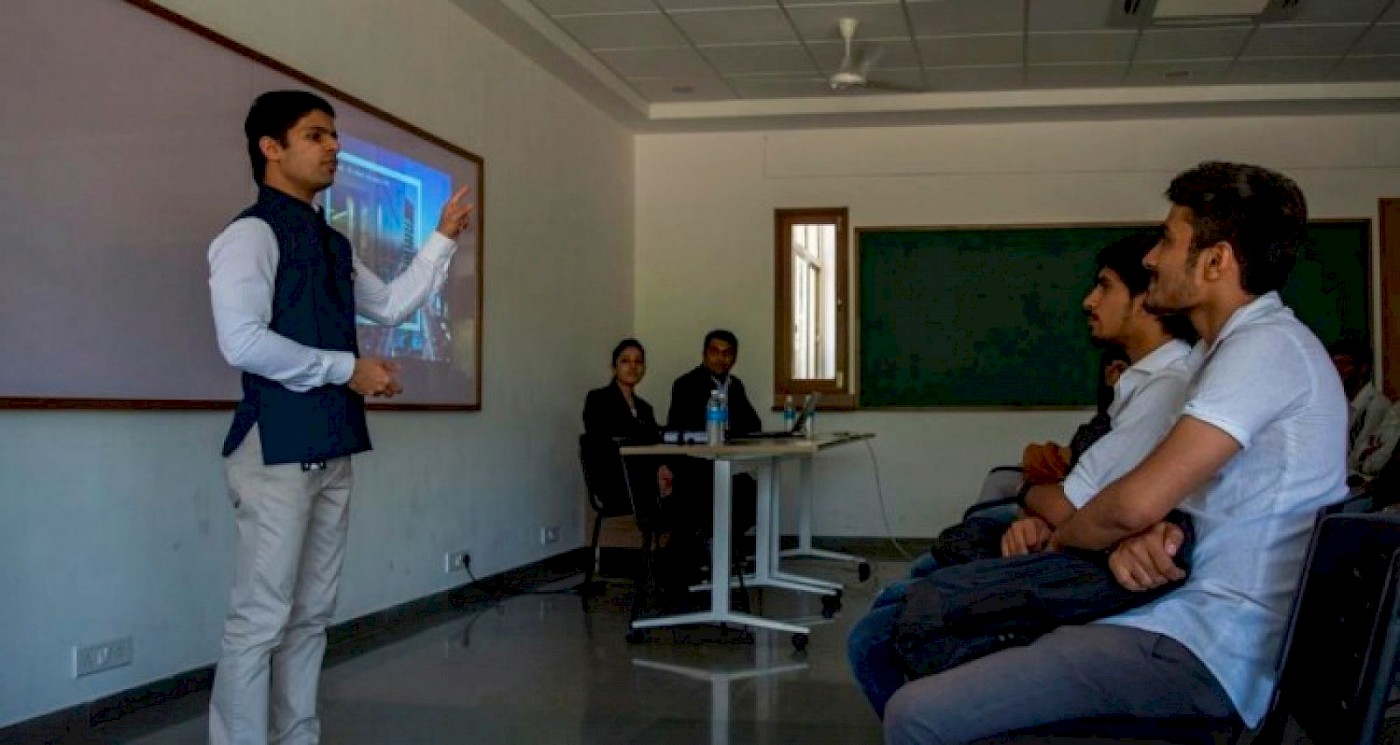 The Hyatt Ahmedabad recently conducted a final placement recruitment process for our Bachelors of Business Administration and Bachelors of Communications students of Amrut Mody School of Management. The Hyatt team spent an entire day conducting the process. It included Pre-Placement Talk (PPT), where they talked about Hyatt Hotels Corporation's history, milestones, and future plans, followed by group discussions and personal interviews.
What did Hyatt Ahmedabad say about the University?
"It was a pleasure conducting a pre-placement talk at Ahmedabad University and interview the students for Hyatt. We appreciate the hospitality extended by the University Career Development Centre. The campus and infrastructure are indeed impressive and well maintained. We thank the students for their time and appreciate the wonderful opportunity we had to interact with them. Hyatt Ahmedabad looks forward to welcoming the selected students on board and believes that this association with Ahmedabad University will be a long one."