Open House - Master of Management Studies, Heritage Management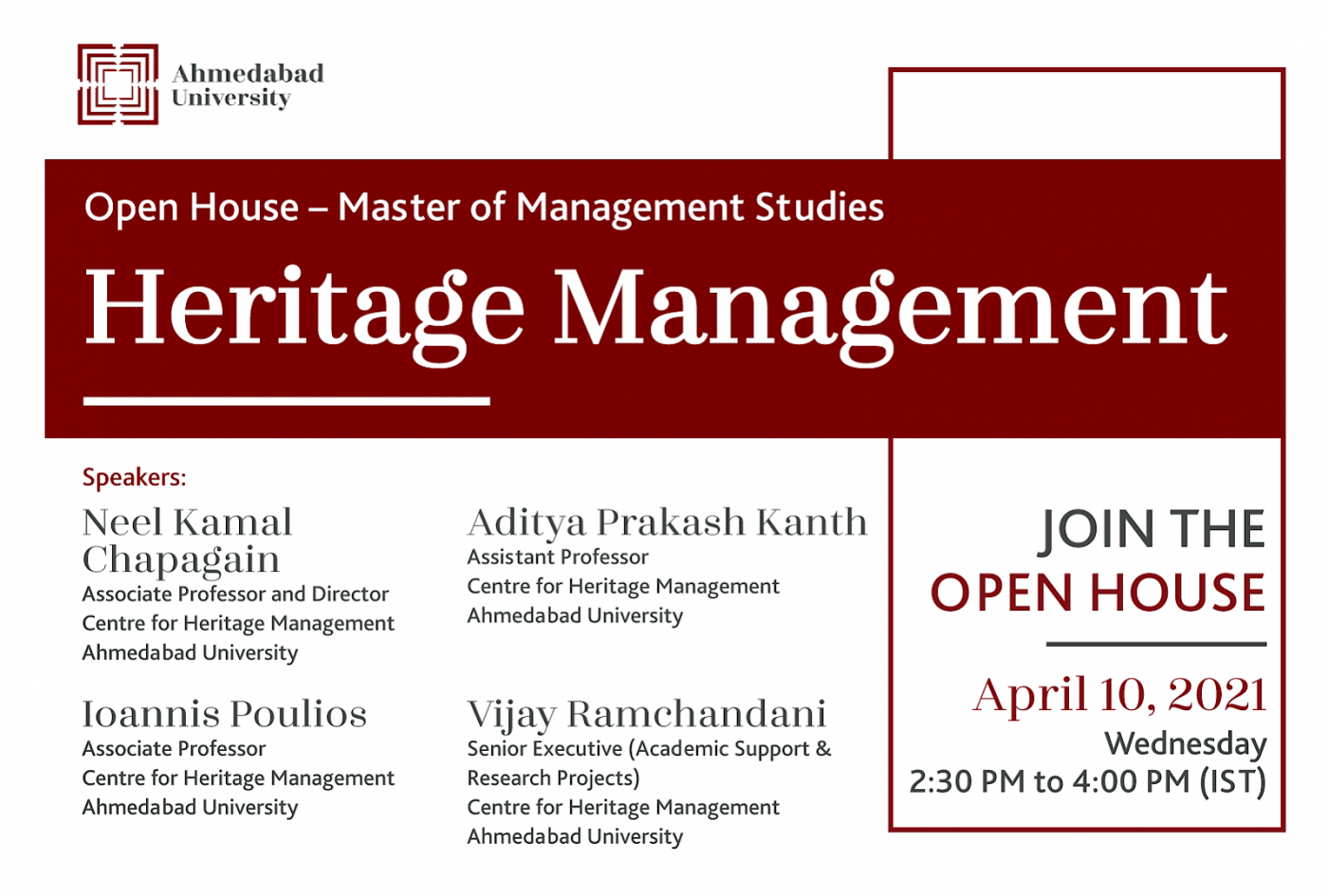 This webinar is an open house for all the under graduate and graduate students and all knowledge aspirants to attend, explore and understand heritage management as a professional career avenue. The Centre for Heritage Management (CHM) at Ahmedabad University is an academic centre focusing on integrated heritage management through critical heritage studies and holistic management of diverse heritage resources. This includes but is not limited to the following sectors: built and urban heritage, monuments and archaeological sites, crafts, museums, natural resources, heritage tourism, sustainable urban development and intangible heritage like languages, music, customs and performing arts.
With the Indian cultures and cities proudly competing to be recognised for their distinct identities and heritage, coupled with the government launching major schemes anchored around the concepts of heritage (such as HRIDAY, Smart Cities and so on), 'heritage' today is fast becoming a thriving and dynamic economic canvas.
The webinar, to be held on April 10, 2021, aims to provide the overview about the heritage management in general terms and insights about the MMS program in details for all to understand.
Register: https://bit.ly/3dIniGu