The Nalanda: The Presence and the Absence of Dissent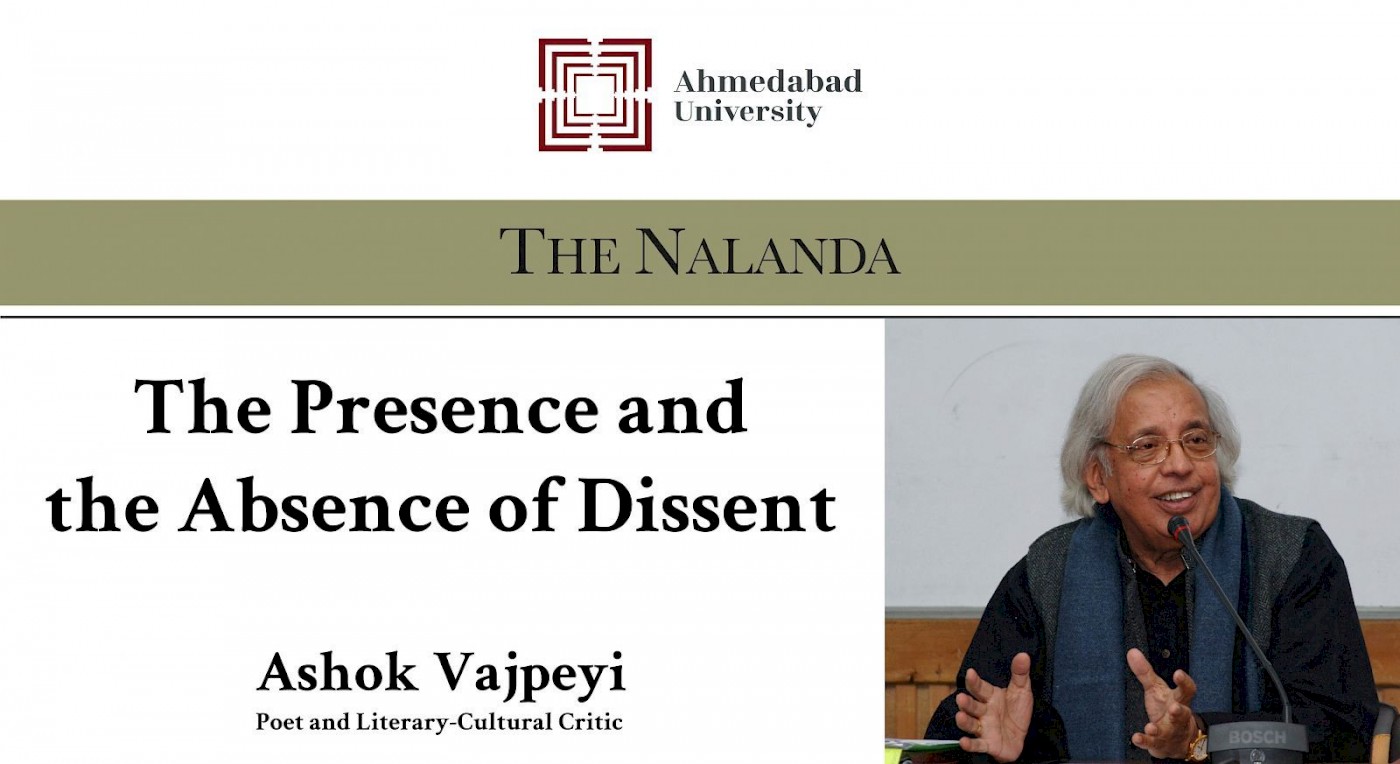 Professor Kumar received his PhD in Philosophy from Emory University. His academic interests range from the history of modern philosophy to hermeneutics and phenomenology, ethics, and aesthetics. His current research involves an attempt to offer a historically informed reconstruction of Kant's theory of self-consciousness.
Ashok Vajpeyi is a renowned Hindi poet, literary-cultural critic, essayist and former civil servant. He was chairman of the Lalit Kala Akademi- India's National Academy of Arts. He has published over 23 books on poetry, criticism and art, and was awarded the Sahitya Akademi Award. He is also a recipient of the Dayavati Kavi Shekhar Samman and Kabir Samman. Book-length translations of his poetry have appeared in French, Polish, German, English, Bengali, Marathi, Oriya, Gujarati, Urdu and Rajasthani. His notable poetry collections include, Bahuri Akela, Ummeed ka Doosra Naam and Vivaksha. He is widely recognised as an outstanding promoter of culture and an innovative institution-builder. Over the years he has worked tirelessly to enhance the mutual awareness and interaction between Indian and foreign cultures.