The Conversation Series: Can India Unlock Global Export Manufacturing Opportunities?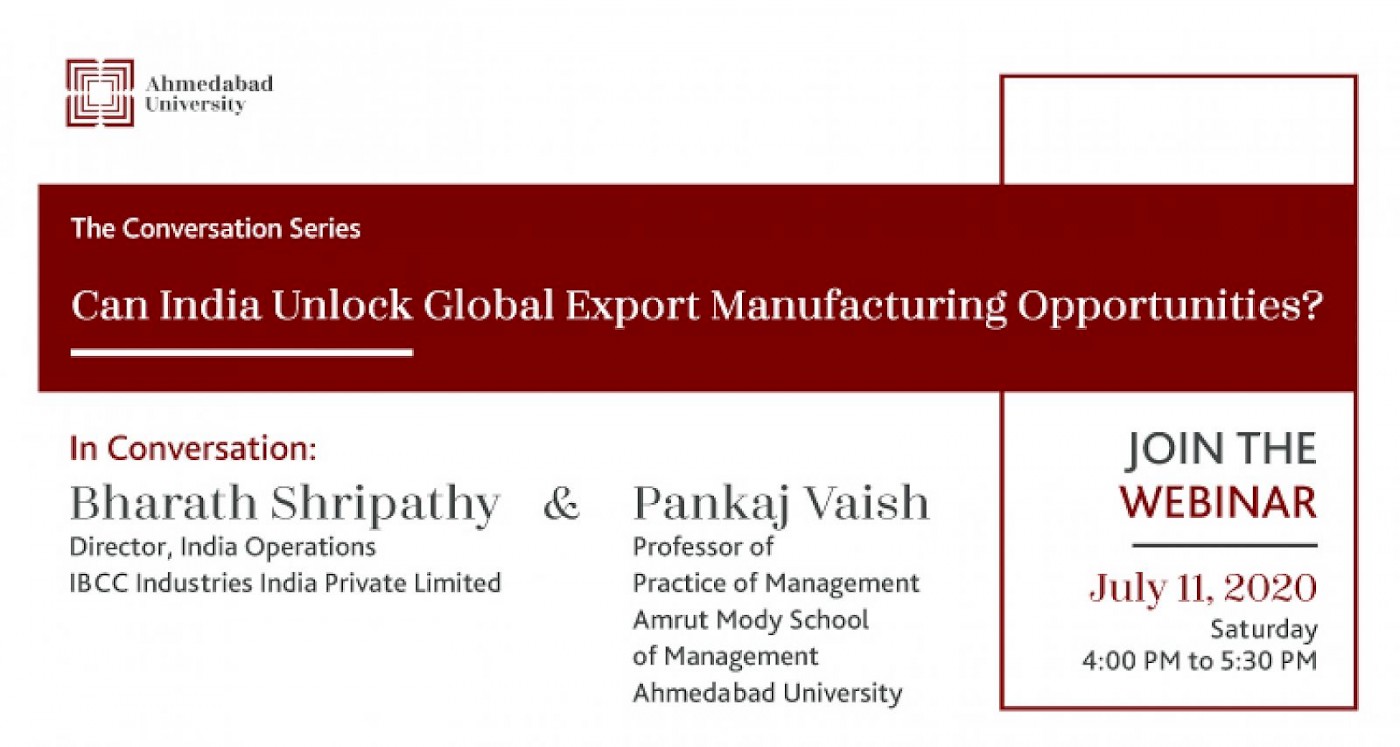 Can India become an export manufacturing powerhouse? With China getting entangled in trade wars and anti-China sentiments, is there an opportunity to pick up the slack in export manufacturing? Is India prepared to take on more export orders for manufacturing from global customers? Could this be the magic bullet that takes India to become a USD 5 trillion economy by 2025? What does India need to do to unlock this opportunity?
The discussion will review the challenges India faces in attracting export orders in manufacturing. The key focus will be on what we need to do as individuals, as businesses, as educational institutions, and as government agencies to be ready to bring global manufacturing to India.