Heritage Management: A Professional Opportunity for the Future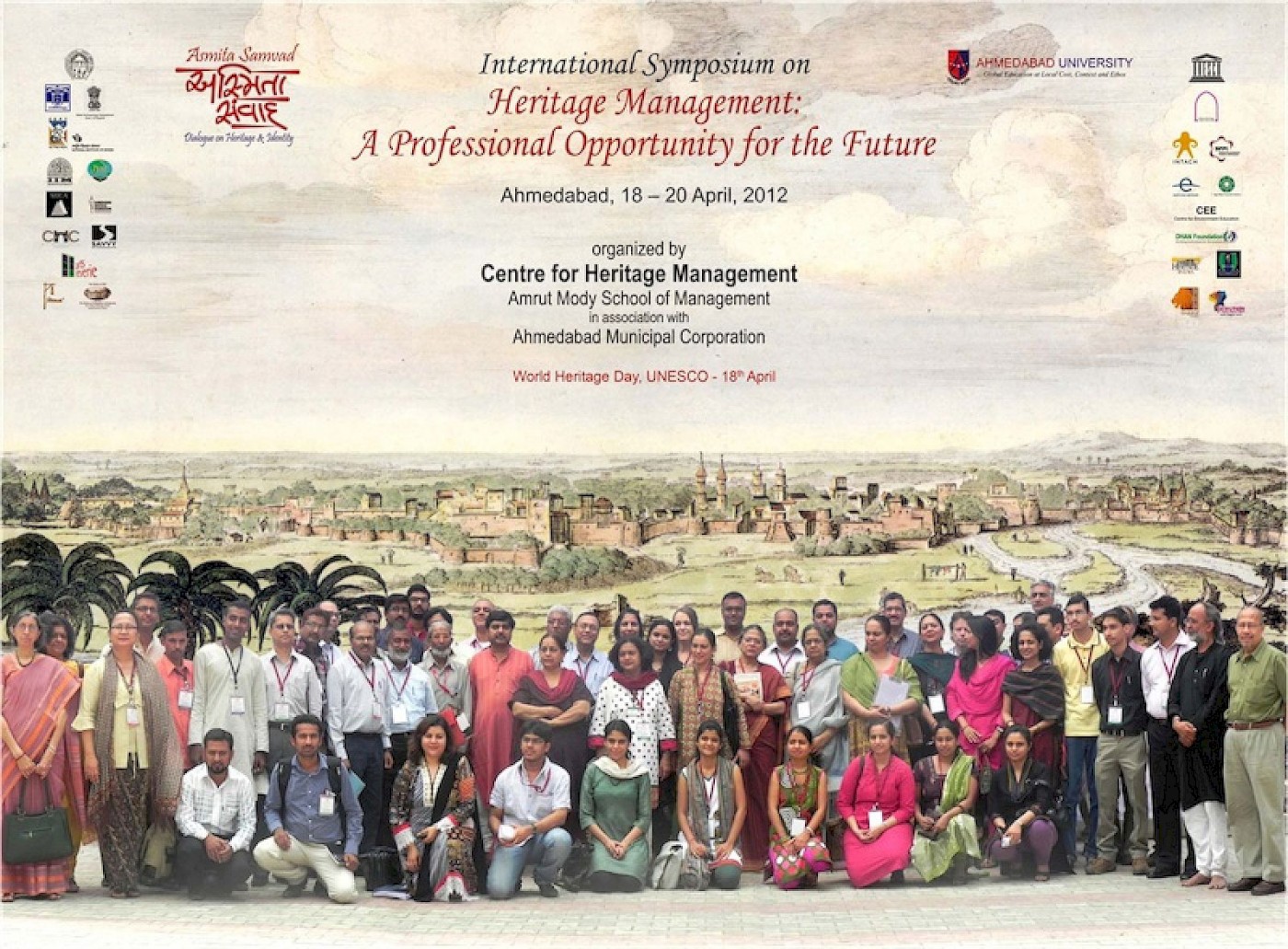 'Asmita' is derived from Sanskrit 'asmi' ('I am') which denotes a sense of self as identity. Our identities are inextricably linked with the past, our history and our heritage. 'Samvad' signifies dialogue. The idea of 'Asmita Samvad' expresses the desire to involve the community in a dialogue around the link between its identity and its heritage.

To initiate this path-breaking process of exchange of ideas and thoughts through Asmita Samvad, the Centre for Heritage Management, Ahmedabad University had organised an international symposium on Heritage Management: A Professional Opportunity for the Future. It was one of the very first events organized by Centre for Heritage Management towards its mandate of contributing towards preservation and conservation of our heritage assets and working incessantly towards establishing a professional culture towards managing these assets.

The event began on 18 April, which is celebrated as UNESCO World Heritage Day. The day is also the foundation day of the Centre for Heritage Management, Ahmedabad University.

The symposium brought together government functionaries, academics, experts in heritage conservation and preservation, policymakers, students and professionals involved in the management of heritage. Aspects of heritage management related to cultural, intangible and tangible heritage, its conservation and participation of communities, urban-local bodies as well as public-private organisations in these areas were discussed in sessions in the symposium.

The international symposium saw a gathering of renowned heritage experts, educationists as well as representatives from heritage organisations coming and joining the brainstorming sessions.

A few highlights of the symposium were the participants taking the heritage walk of Ahmedabad, visiting restored heritage homes in the Walled City of Ahmedabad as well as many renowned educational institutes of Ahmedabad presenting their perspectives on the learning from Ahmedabad's old city.