Leadership Lessons From Nehru: A Colossus With Feet Of Clay?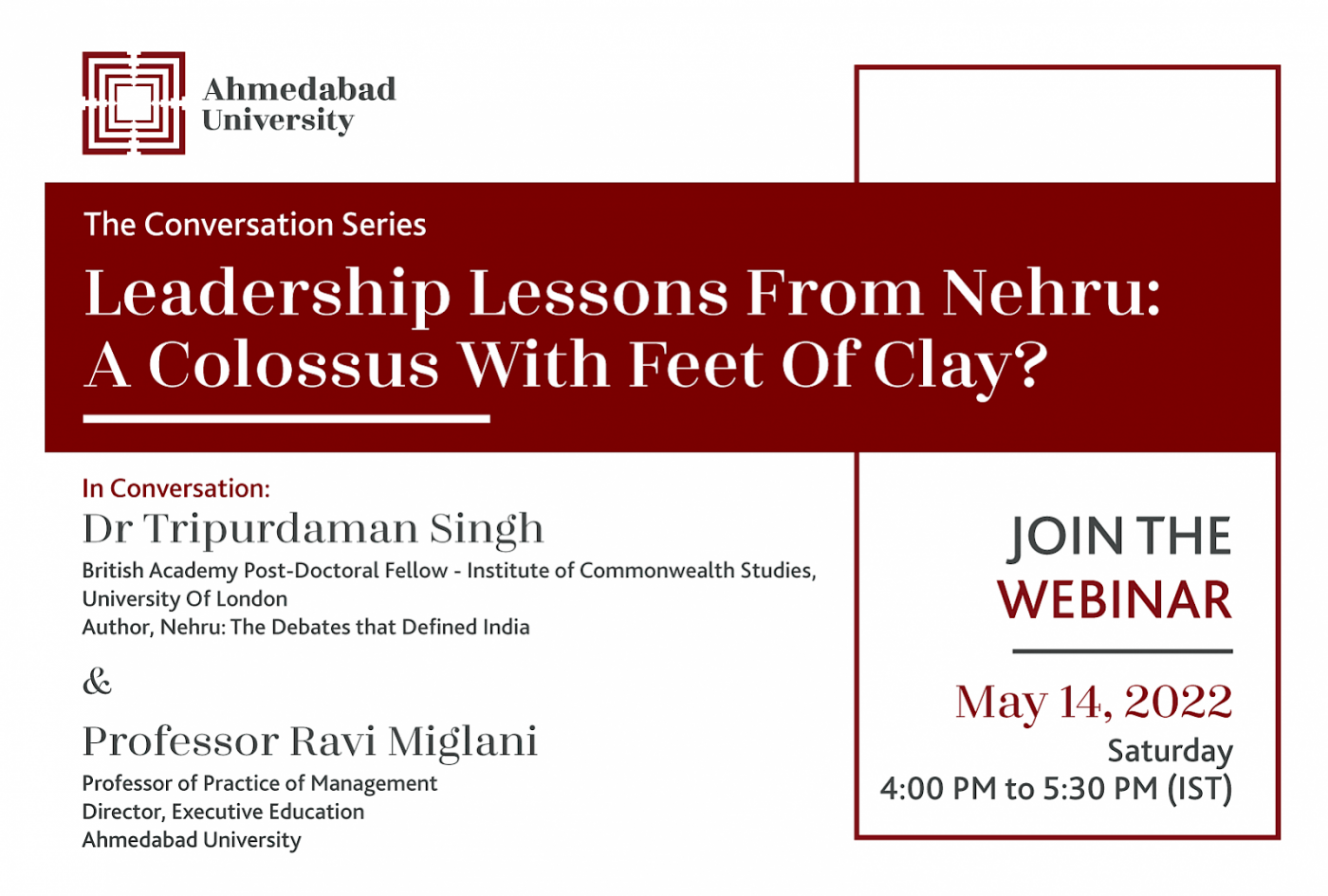 Political leadership is a prerequisite for a vibrant democracy. We have a surfeit of petty politicians, and a dearth of political leaders. Great leaders have a clear vision of the long-term goals, while navigating the day-to-day mundanity; deftly balancing lofty strategy and messy execution. Nehru was more than a political leader. A statesman, a larger-than-life hegemon, deified and vilified in equal measure, he shaped the destiny of independent India, for good and for bad.

What leadership traits helped Nehru fashion the destiny of the nation? What were the drawbacks of Nehru's style? Was he a great leader for his charisma and personality? Or for his ideas and vision? Nehru's shadow looms over India, even six decades after his passing. What leadership lessons should leaders – political and business – learn or not learn from Nehru?

Our speaker, a historian of modern South Asia with a keen interest in the birth of Indian democracy and the Nehruvian era of the mid-20th century, will answer some of these questions. He will use Nehru as a case study to elucidate the various facets of political leadership, and whether the ultimate proof of great leadership lies in character, vision, or action.