Why Pursue Master of Arts in Economics?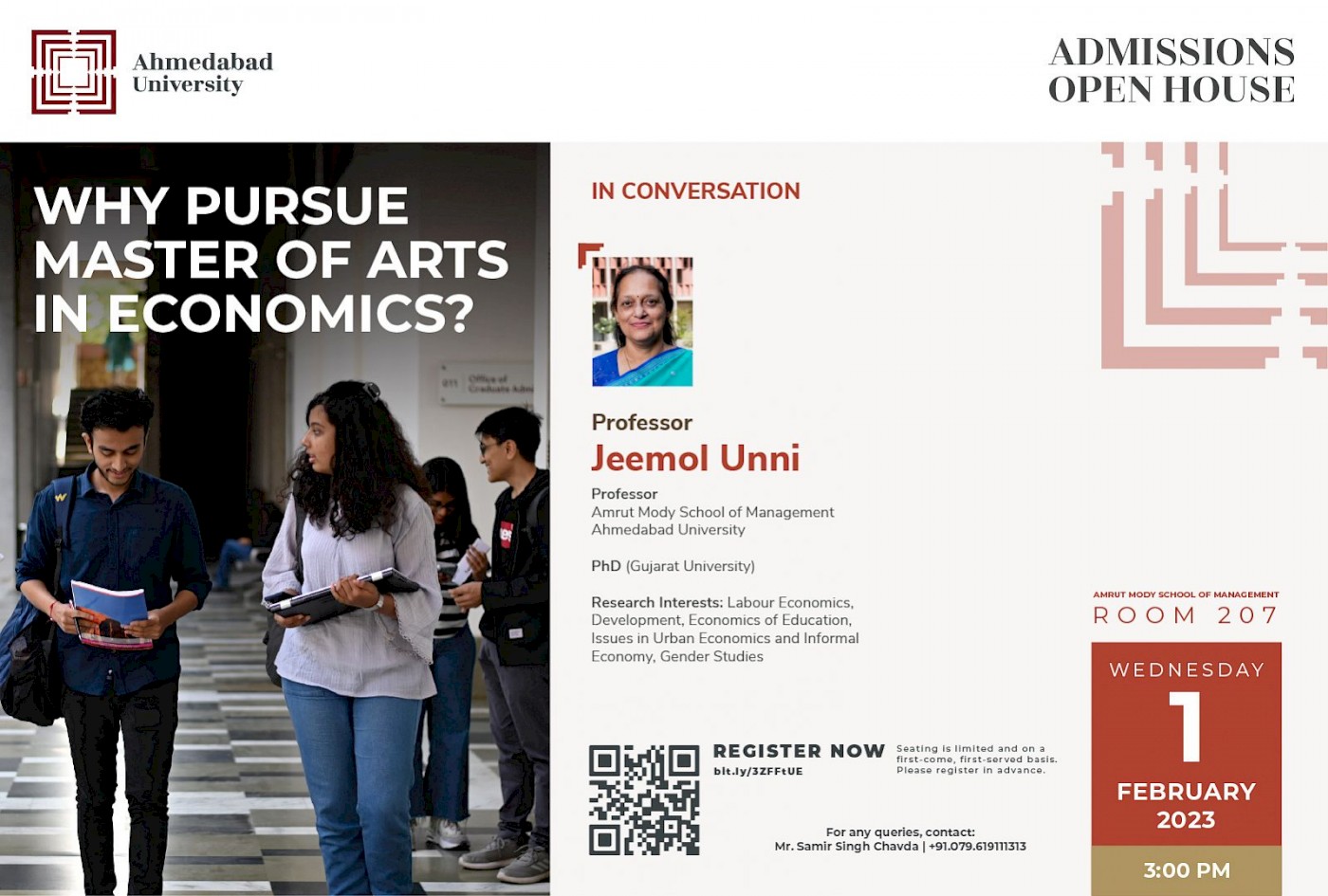 The MA Economics programme is designed for students who are looking to learn how to address complex questions through a deep understanding of economic theory and its application through rigorous data analysis. It provides a training in applying economic models and tools to the changing needs of corporates, the financial sector and policy institutions.
The webinar aims to cater the young economists, economic aspirants and all individuals who has an inclination towards the understanding of economics and career avenues attached to it.
Ahmedabad University's MA economics programme aims to prepare students who are theoretically sound and apply the concepts to the real world.
This open house event will focus on providing the programme overview, prospects and avenues to all potential applicants.
Date: February 1, 2023
Time: 3:00 PM
Venue: 207, Amrut Mody School of Management