2nd Annual Economics Conference : Economics in Challenging Times (Online via Zoom)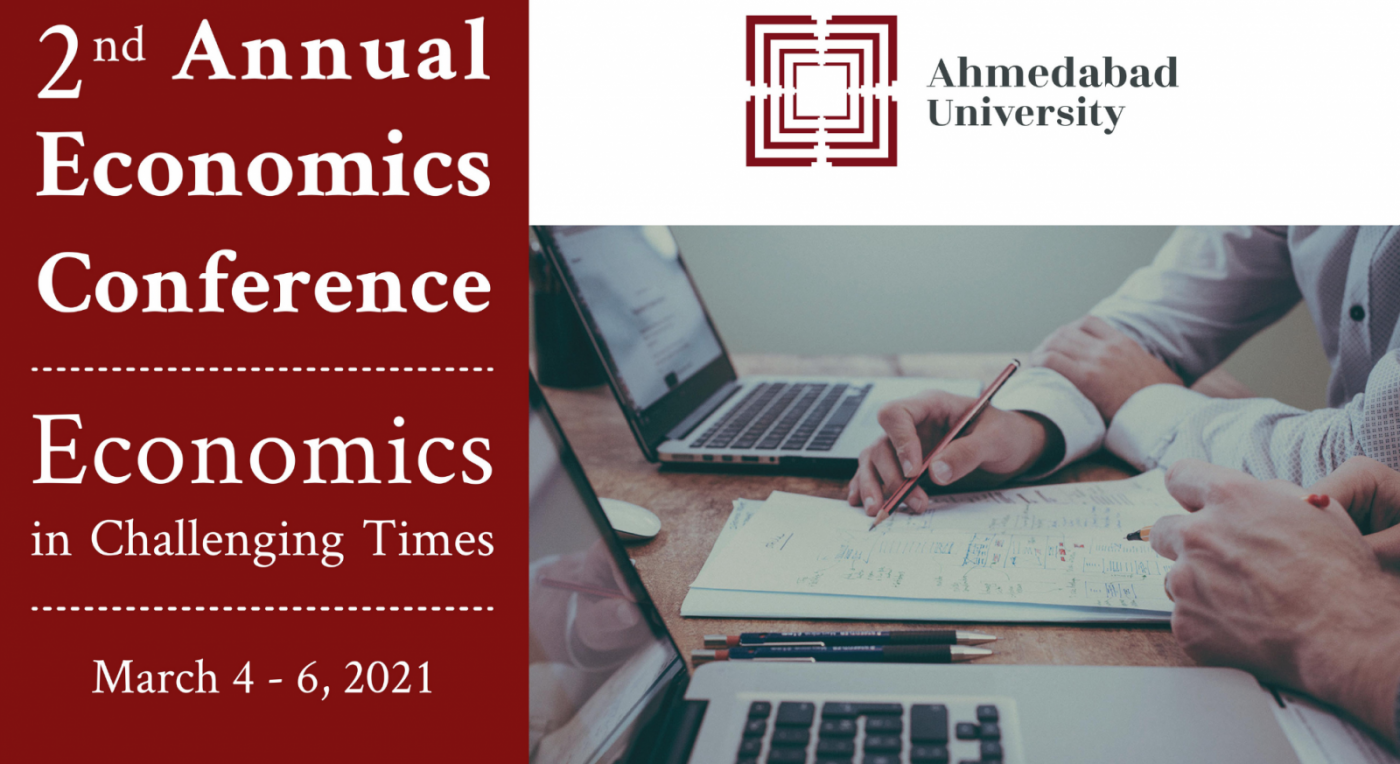 Ahmedabad University will hold its "2nd Annual Economics Conference, 2021" from 4th - 6th March, 2021. The theme of the Conference is "Economics in Challenging Times".
Due to the continued uncertainties related to the COVID-19 pandemic, the conference will be held via the online platform. This year, we are inviting more than 20 distinguished economists from across the globe to share their recent research work with us.
The inaugural address will be delivered by Dr. C. Rangarajan (former Governor of the Reserve Bank of India from 1992-98), followed by multiple panels on various fields of economics. We have broadly divided the sessions into following categories – development economics, experimental economics, health economics, macroeconomics and public finance, and international trade. The conference will also feature a panel discussion with the industry and financial sector experts on the prospects of a post-Covid rebound in the economy.
The conference will feature keynote addresses by leading economists including Professor John List (University of Chicago), Dr. Sonia Bhalotra (University of Essex), Professor Ashima Goyal (IGIDR), and Professor David Atkin (MIT). Furthermore, in keeping with the spirit of interdisciplinary studies at Ahmedabad University, we are extremely delighted to host a panel of environmental scientists who will discuss the short and long-term challenges associated with the green recovery in the post-pandemic era in India.
We believe that our conference will be a good virtual meeting place for the aspiring, young and seasoned researchers. The conference hopes to provide ample learning opportunities to the students through the enthralling discussions and presentations spanned over three days."
For the detailed schedule, Click Here