The Conversation Series: A New Paradigm for Development: Economic Growth and Social Wellbeing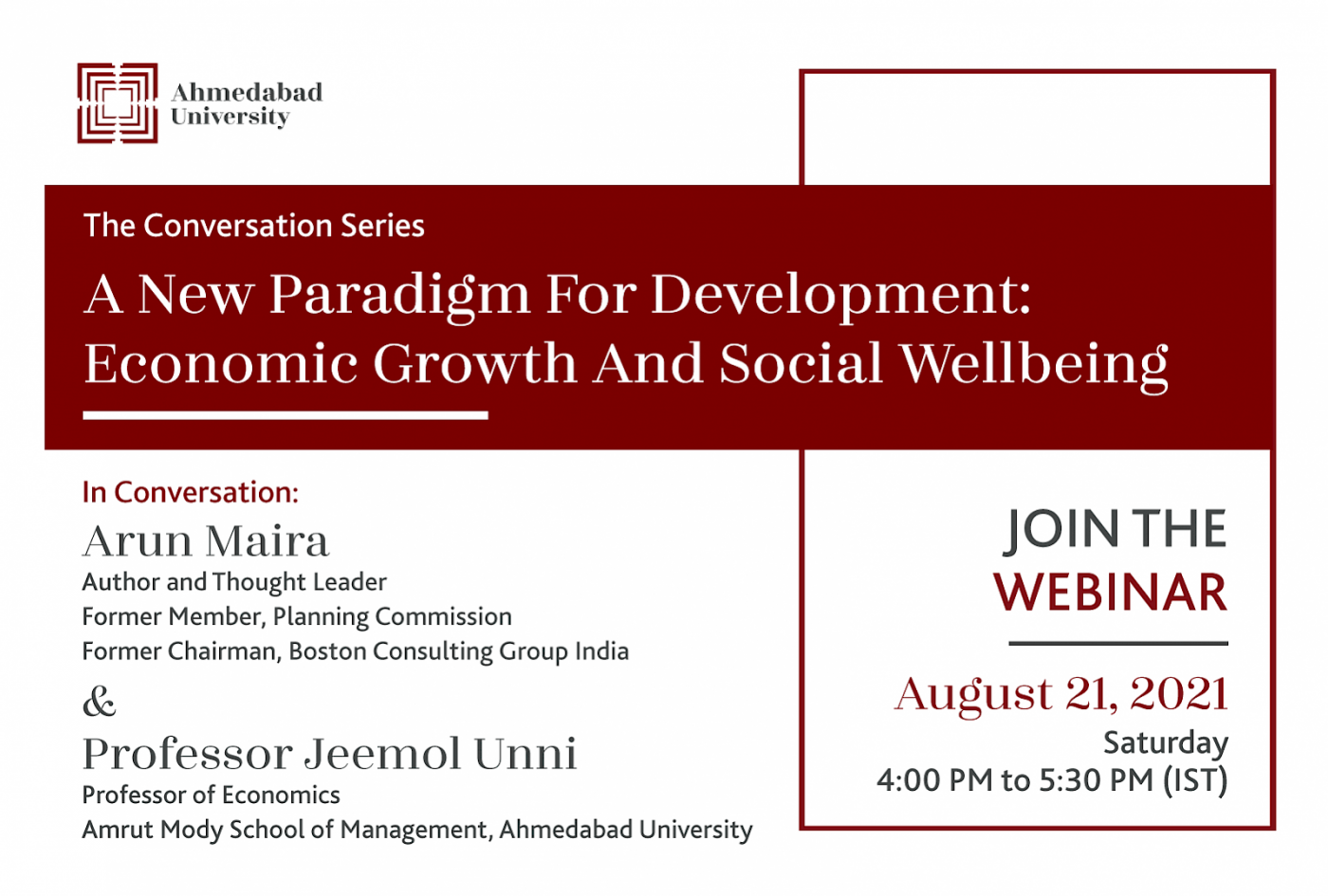 GDP growth is a critical measure of economic performance. However, the single-minded pursuit of economic growth loses sight of the wider view of the wellbeing of the community. Growth needs to be inclusive, sustainable, and equitable. A booming economy for the few, while the many languish at the bottom of the pyramid, undermines the logic of development. Amidst this, the pandemic has further widened the chasm between the rich and the poor.
We need a wider lens that transcends GDP: material growth and social wellbeing. 20th century geopolitics had created a dichotomy, either an unbridled free market economy or a centrally controlled socialist economy. In this century, we need to break free of this false binary. How do we ensure growth that benefits all stakeholders, not just shareholders? How do we move beyond economic reforms to social reforms? Which underlying ideas of capitalism need to evolve to ensure prosperity and welfare?

Our speaker, a multifaceted leader who has donned various hats in the private sector and government, will challenge the current ideas of economic growth. He will present a multipronged approach to inclusive economic growth, tempered by ethics and wellbeing.