The Conversation Series: Conversation With Dr C Rangarajan: Reflections Of An Academic Turned Policy Maker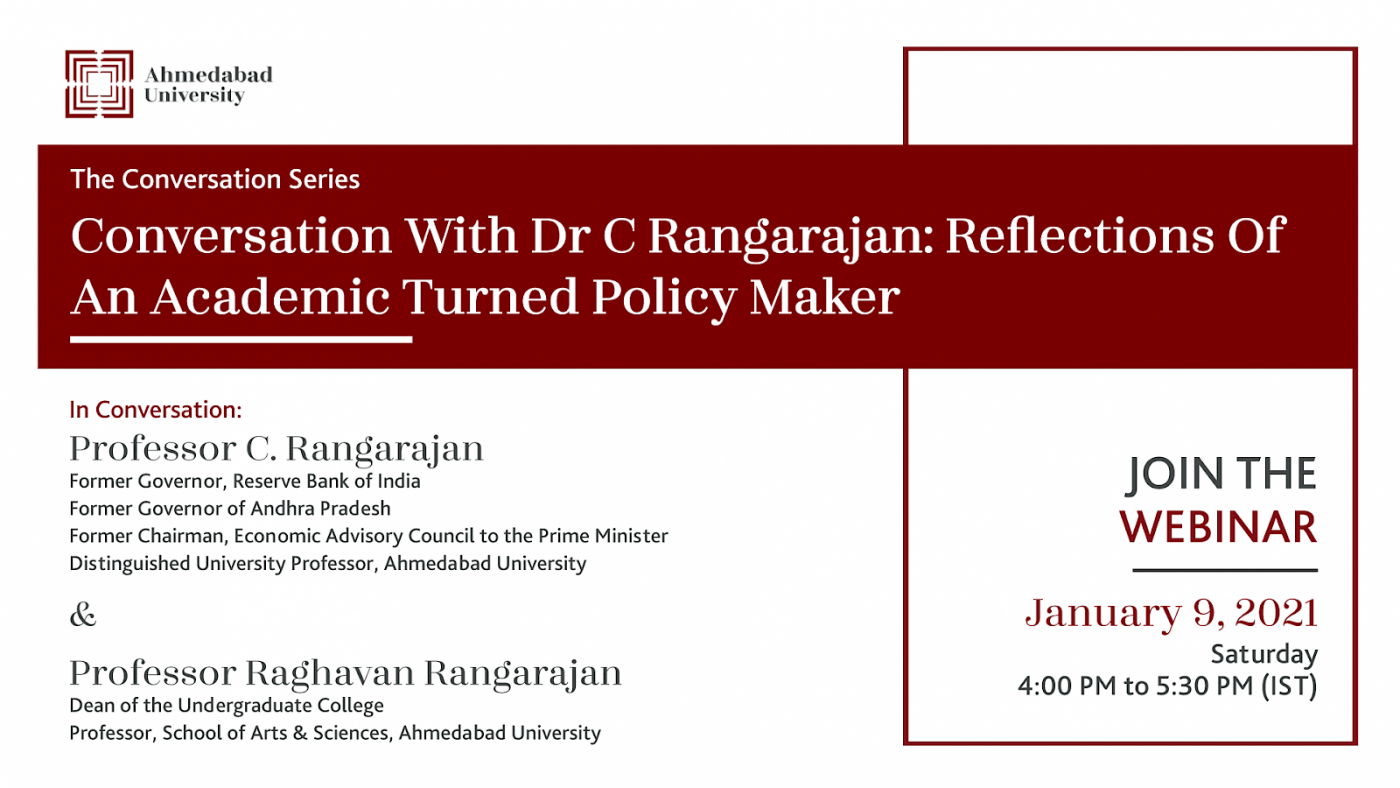 India achieved independence in 1947 and embarked on building a new and prosperous nation, following a Fabian socialist model, with an emphasis on self-reliance. In 1991 the country made a dramatic turn, and gradually opened up its economy to global trade, freed local industry from many constraints, and initiated a series of reforms in the financial sector. The rest, as they say, is history, or in this case, economics.
These economic reforms included allowing free convertibility of the Indian rupee for current account transactions, prescribing a limit to annual budget deficits, abolishing the automatic monetisation of government debt, modifying the control on gold imports, and dismantling the Licence Raj. This was a different vision of economic development: an open economy with the state relinquishing control of the commanding heights of the economy. The road was rough; the transformation had its critics.
Our speaker Dr C Rangarajan was at the epicentre of the economic reforms, and at the pinnacle of academia. In this conversation with Dr Raghavan Rangarajan, he will discuss the challenges and accomplishments of the economic reforms, and his personal journey from academia to policy making.