Ratta versus Reasoning: Writing And The Development Of Critical Thought In Indian Education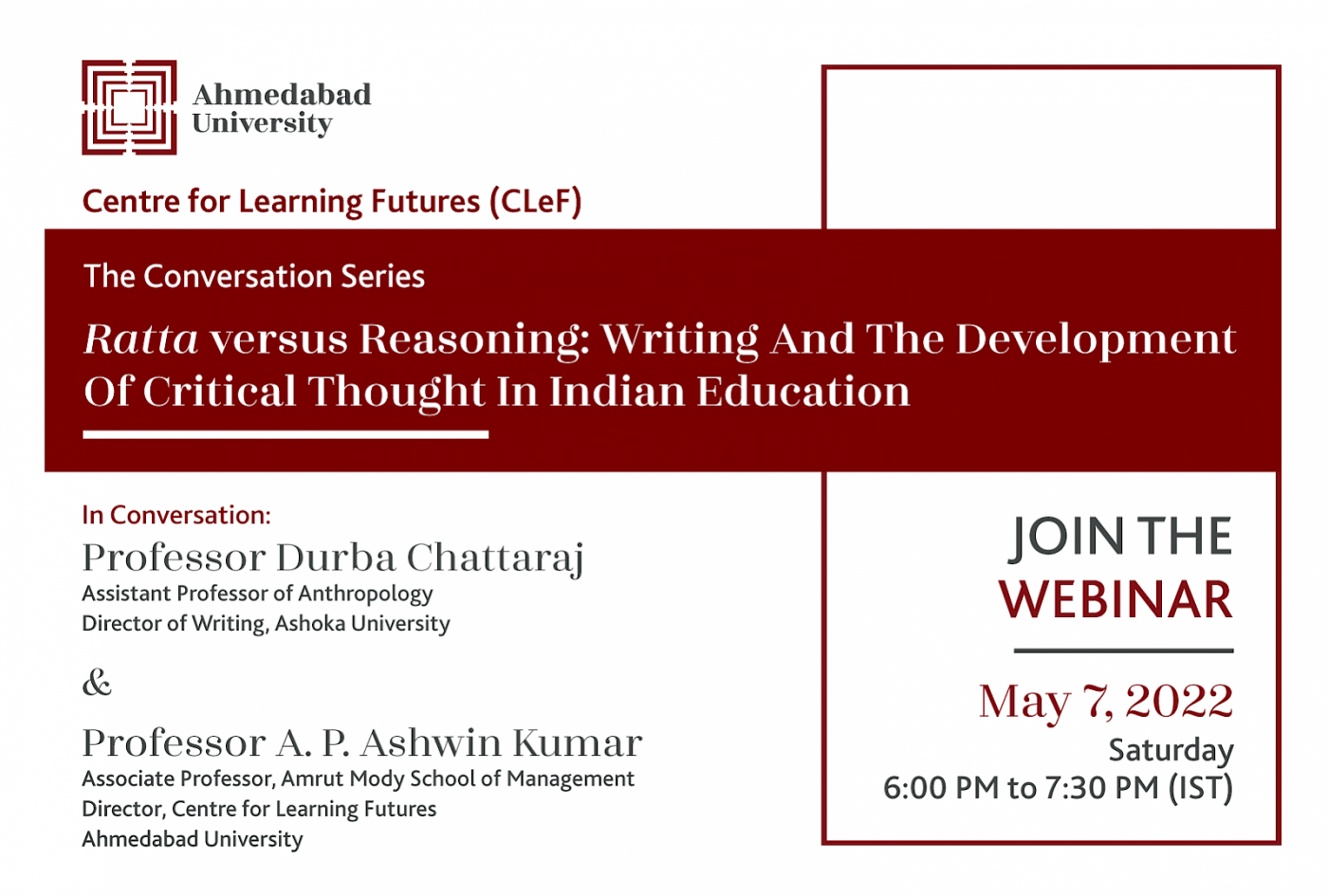 The method of imparting education in India focuses on memorisation and repetition. The formal schooling experience often does not inspire the pursuit of higher-order objectives such as creation and evaluation. The curriculum design, the content, and the assessment do not offer much scope for critical thinking and a creative mindset because it favours ratta (rote memorisation) instead of reasoning and argumentation.
How can Indian students hone their reasoning skills while leaving room for the poetic and the unreasonable? How can students learn to weigh arguments and counterarguments while writing a piece? What are effective ways of providing support for writing pedagogy? How can students enhance their writing acumen and acuity? How do writing practices differ across educational contexts, disciplines, and geographies?
Our speaker, a scholar of writing pedagogy, anthropology, and critical thinking, will argue that the culture of ratta has wrought havoc on the ability for reasoning, one that has pernicious societal effects. She will address the benefits of creative, 'out-of-syllabus' approaches to teaching writing. She will also discuss the writing practices in college education and the widespread problem of plagiarism in India.