The Nalanda: Dance, Gender, and Society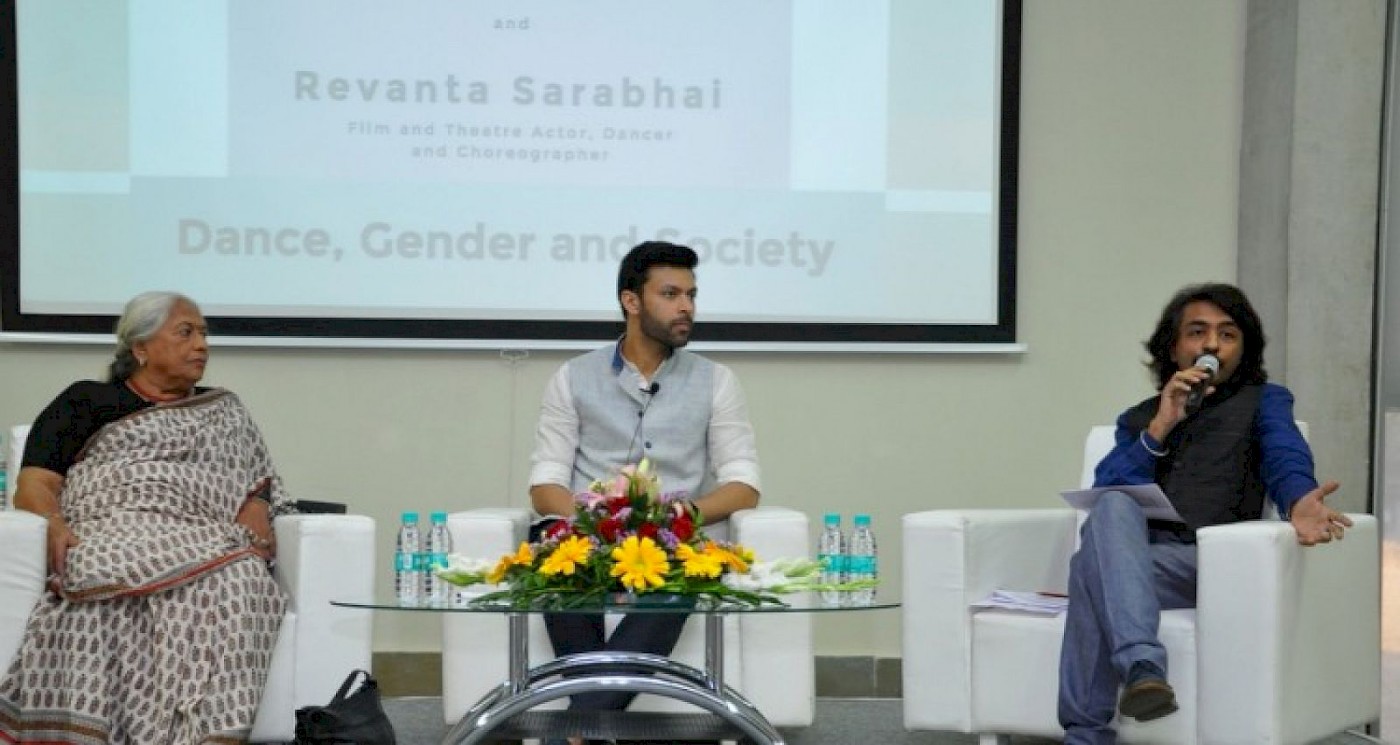 The first The Nalanda session of 2018 hosted eminent Kathak dancer and choreographer, Kumudini Lakhia and city-based dancer, choreographer, film and theatre actor, Revanta Sarabhai. Both the speakers discussed Dance, Gender, and Society and engaged in dialogues revolving around their journey into dance, viewing gender and reviewing self.
Speaker profiles
Kumudini Lakhia is an eminent Indian Kathak dancer and choreographer based in Ahmedabad. She played a pioneering role in contemporising the dance form by moving away from the solo form of Kathak and turning it into a group spectacle, where she has added contemporary storylines into Kathak repertoire, taking away traditional stories. She is the founder of Kadamb School of Dance and Music. Ms Lakhia was awarded Padma Shri by the Government of India in 1987 and Padma Bhushan in 2010, and the Sangeet Natak Akademi Award by Sangeet Natak Akademi (National Academy of Music, Dance and Drama) in 1982, and Kalidas Samman for the year 2002-03.
Revanta Sarabhai is a film and theatre actor, dancer, and choreographer from Ahmedabad. Sarabhai has a bachelors in Fine Arts from The University of the Arts, Philadelphia, and masters in Performance & Creative Research from the University of Roehampton, London and has worked as an independent dancer and choreographer in Europe before moving back to India in 2014. He currently heads the arts education and training activities at the Darpana Academy of Performing Arts in Ahmedabad and continues to be an international performer and choreographer.