The Conversation Series: Beyond Covid-19: Envisioning Better Healthcare Systems in India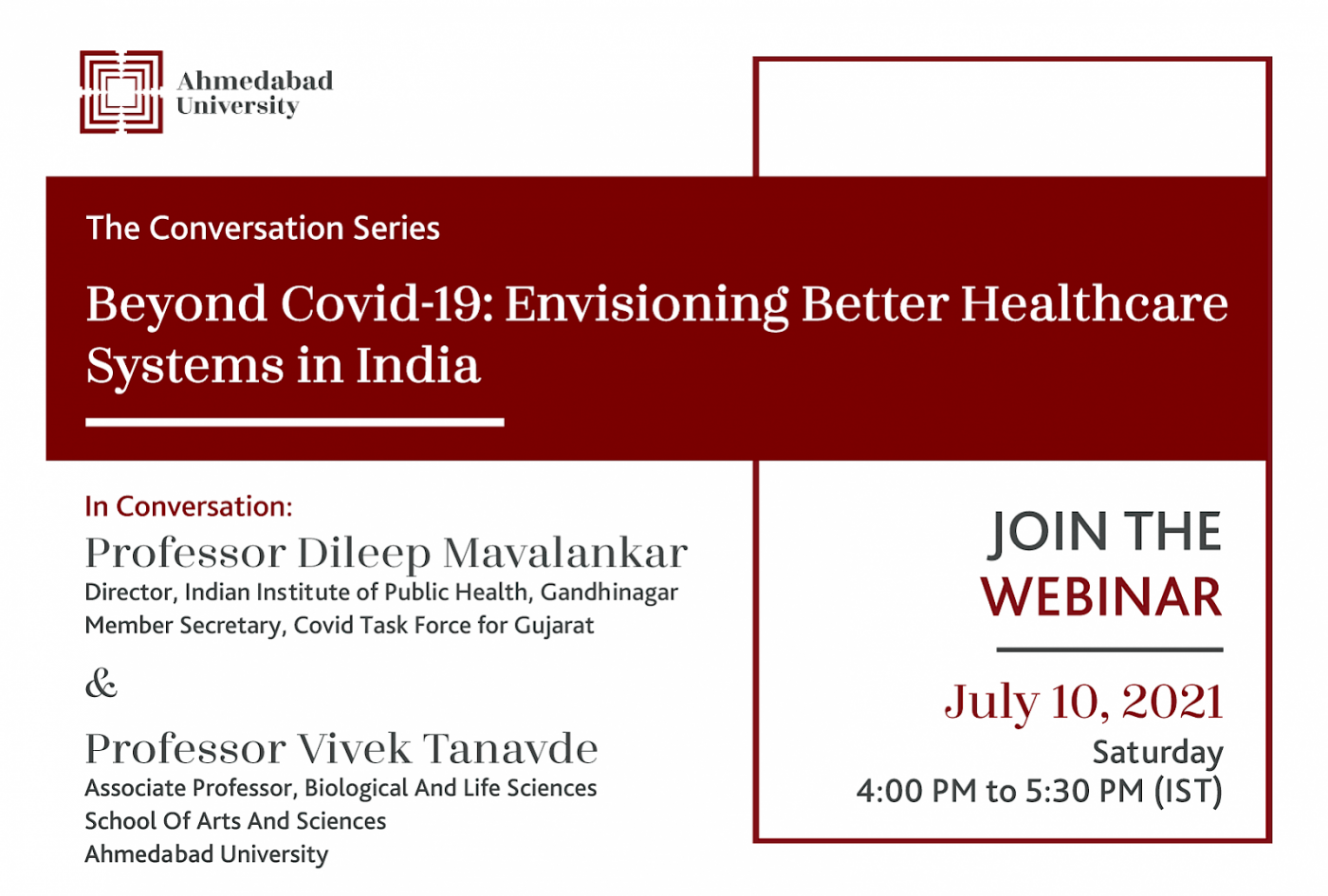 The behaviour of sars COV-2 has puzzled doctors, scientists, and public health experts. Critical gaps in healthcare systems added to the woes during the second wave. While the country is still recovering from the distress of the second wave, fear of the third wave looms ahead.
Amidst this, many questions remain unanswered. Why was the second wave so devastating for India? How do we decode the excess mortality rate? What healthcare reforms should be undertaken in India after the pandemic? The pandemic is not just a healthcare problem. There is a need for an interdisciplinary approach to tackling the pandemic. How can healthcare work in tandem with public health, engineering, biological sciences, psychology, behavioural science, law, economics, etc. To find a long-term solution? Can we enhance equity in healthcare in India?
Our speaker, a public health expert, will not only elaborate and explain sars-cov-2 patterns but also address the shortcomings in india's healthcare systems and public health infrastructure. This conversation will indicate the way forward towards preventing the third wave and developing better healthcare systems for india in the long run.