The Nalanda - 'The Art of Science and The Science of Art' by Dr Amitabh Joshi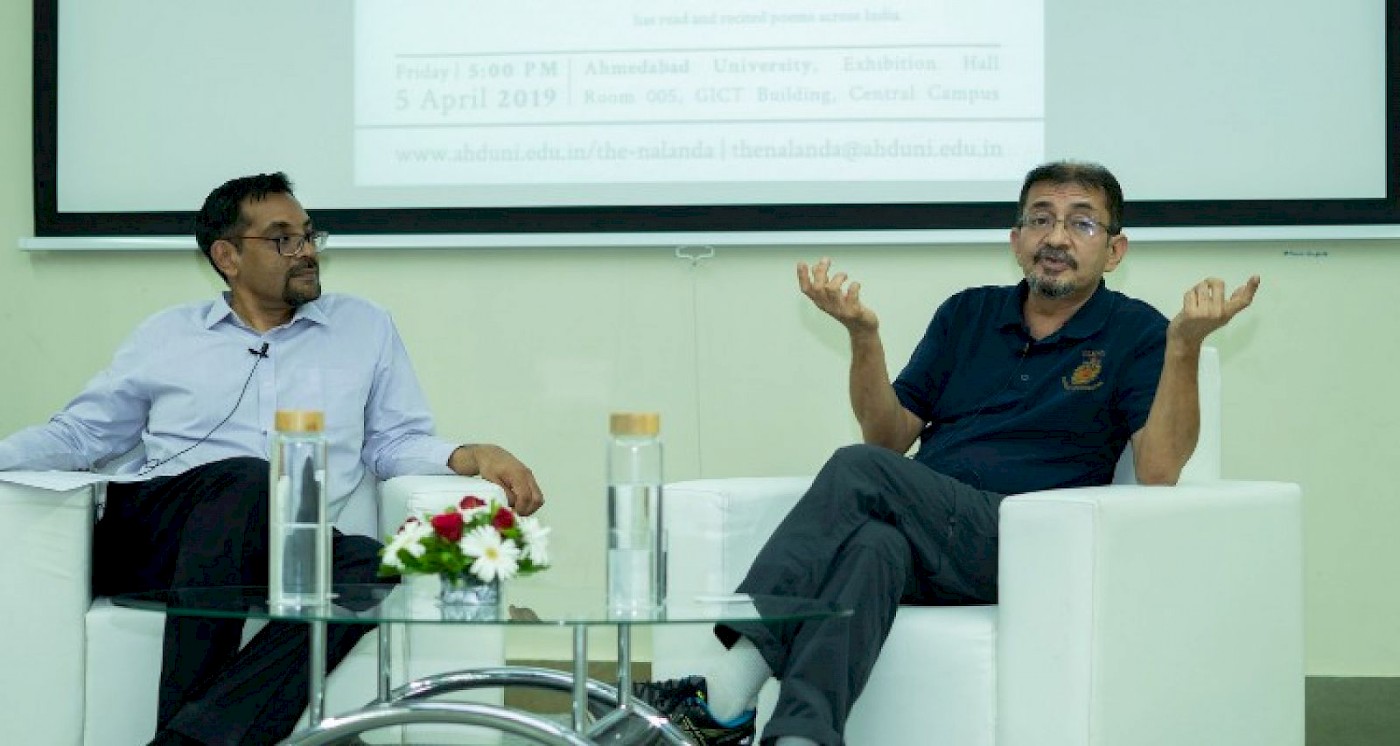 On 5th April 2019, we were privileged to have amongst us a poet by passion and a biologist by profession, Dr Amitabh Joshi, as the speaker at The Nalanda. He was in conversation with Professor Raghavan Rangarajan, Dean of Undergraduate College, on the theme of 'The art of science and the science of art'. Dr Joshi discussed many similarities between the Arts and Sciences, the benefits of interaction between the two, his own personal experience of traversing across the two landscapes, and the joys of holding and balancing multiple interests in life and work. The interaction with the students concluded with Dr Joshi reciting some of his finest poems in Urdu and Persian.
Dr Amitabh Joshi has a doctorate in Evolutionary Genetics from Washington State University and a postdoc from the University of California, Irvine. He is a fellow of three Science Academies in India as well as a Founding Member of the Indian Society of Evolutionary Biologists. Dr Amitabh Joshi is also a practising poet, honoured by Anjuman Taraqqi-e-Urdu-e-Hind. He has read and recited poems across India.
What is Nalanda?
The Nalanda is our student-initiated, multi-disciplinary programme that encourages students to learn by asking questions in an interactive session with deep thinkers of our society.