In Conversation with Nirmit Parikh, Founder and CEO, Apna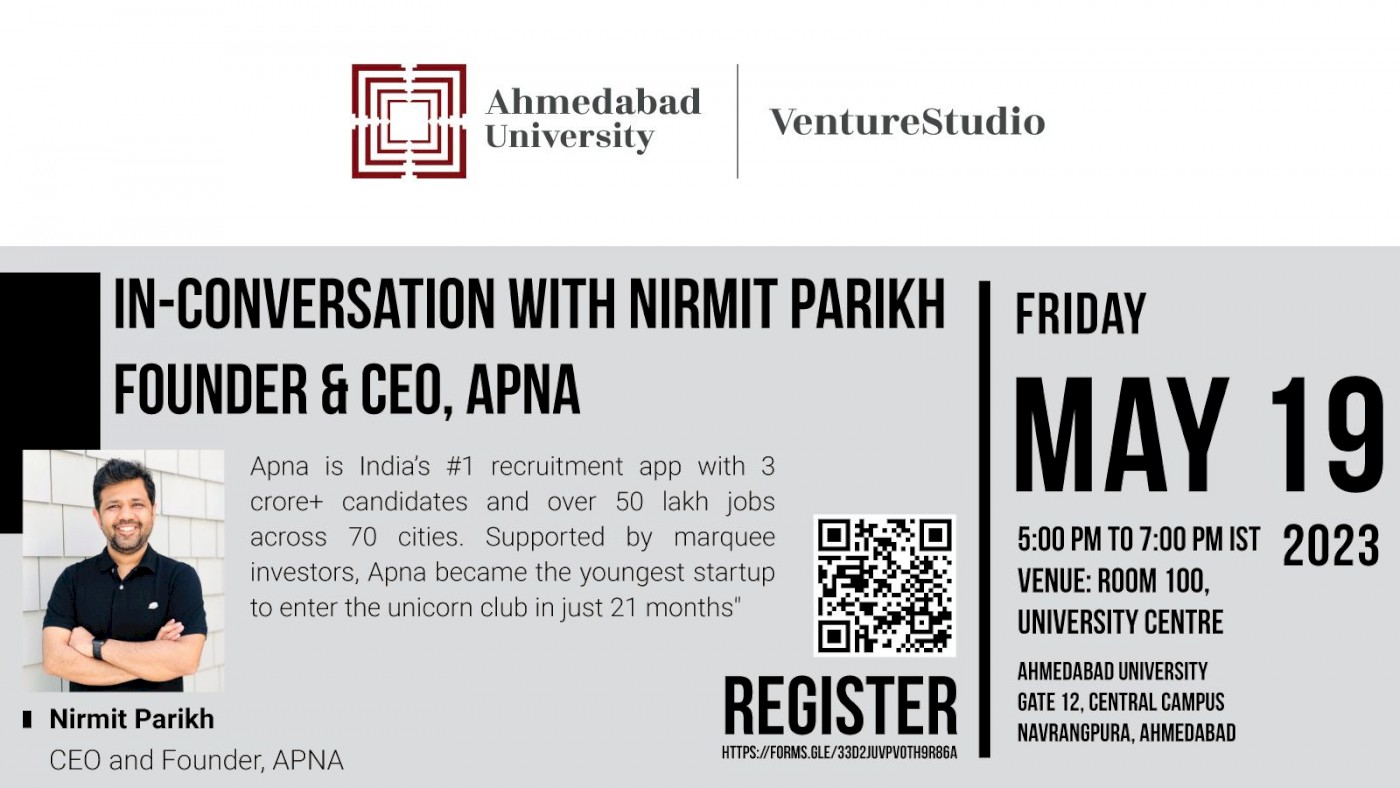 Apna is India's #1 recruitment app with 3 crore+ candidates and over 50 lakh jobs across 70 cities. Supported by marquee investors, Apna became the youngest startup to enter the unicorn club in just 21 months.
Nirmit is passionate about facilitating equitable professional growth opportunities and empowering India's workforce through Apna, India's largest jobs and professional networking platform. Prior to founding Apna, Nirmit worked at Apple and Intel and completed his MBA from Stanford Graduate School of Business. Nirmit previously founded Cruxbot (acquired by Kno Inc, Intel Corporation) and Incone Technologies (a hydropower automation company).
Date: May 19, 2023
Time: 5 PM to 7 PM
Venue: Room No 100, University Centre, Ahmedabad University