Global Village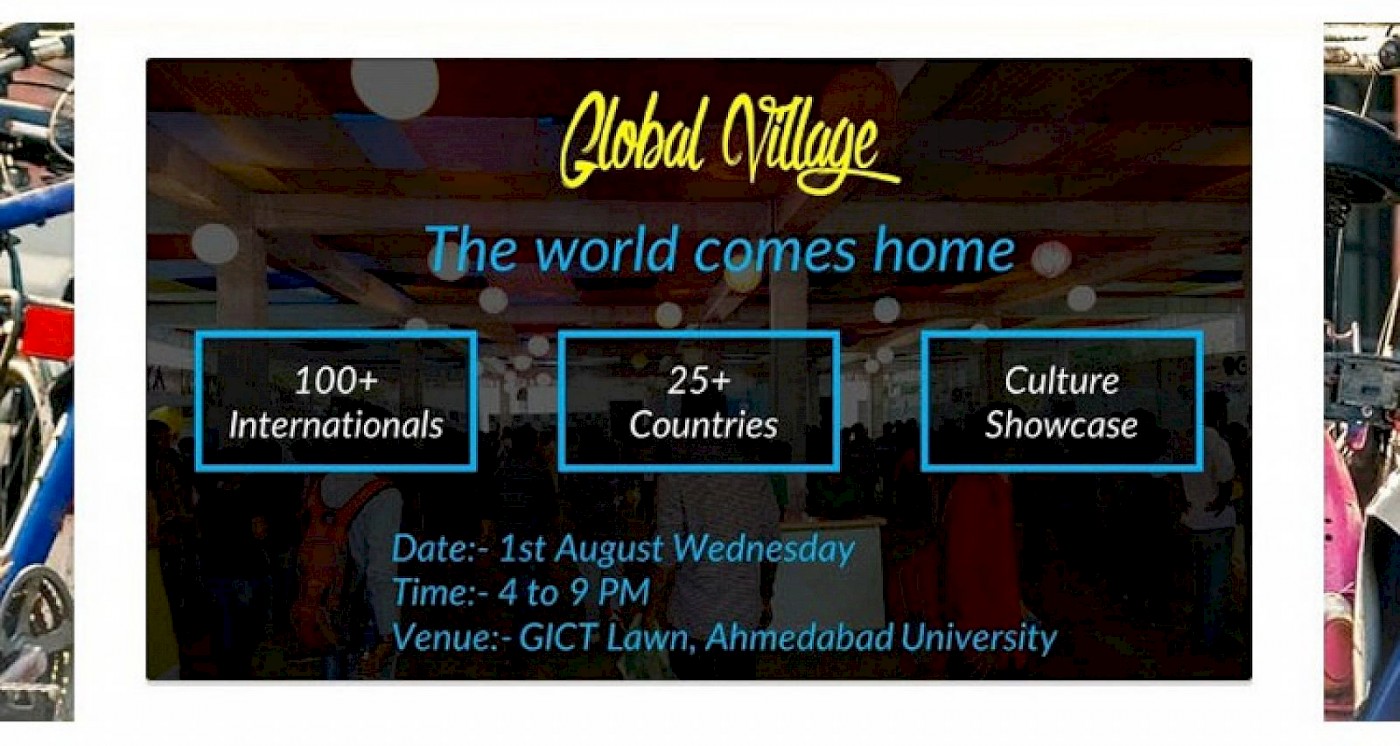 100+ Internationals from 25+ different countries.
A brewing pot of cultures, Global Village is the event that brings to you over 40 countries in one place.
Experience cultures from all around the world come together and create a symphony of beliefs and traditions.
Witness individuals showcase their nations in creative ways. Here for the first time in Ahmedabad.
- Break your stereotypes about various countries.
- Interact with individuals from different countries and gain a global perspective.
- Create a network of your own.
- Gain a cross-culture understanding.
- Make new friends from a lot of different countries.