The Conversation Series: First Among Equals: Reimagining Leadership in Knowledge-Based Organisations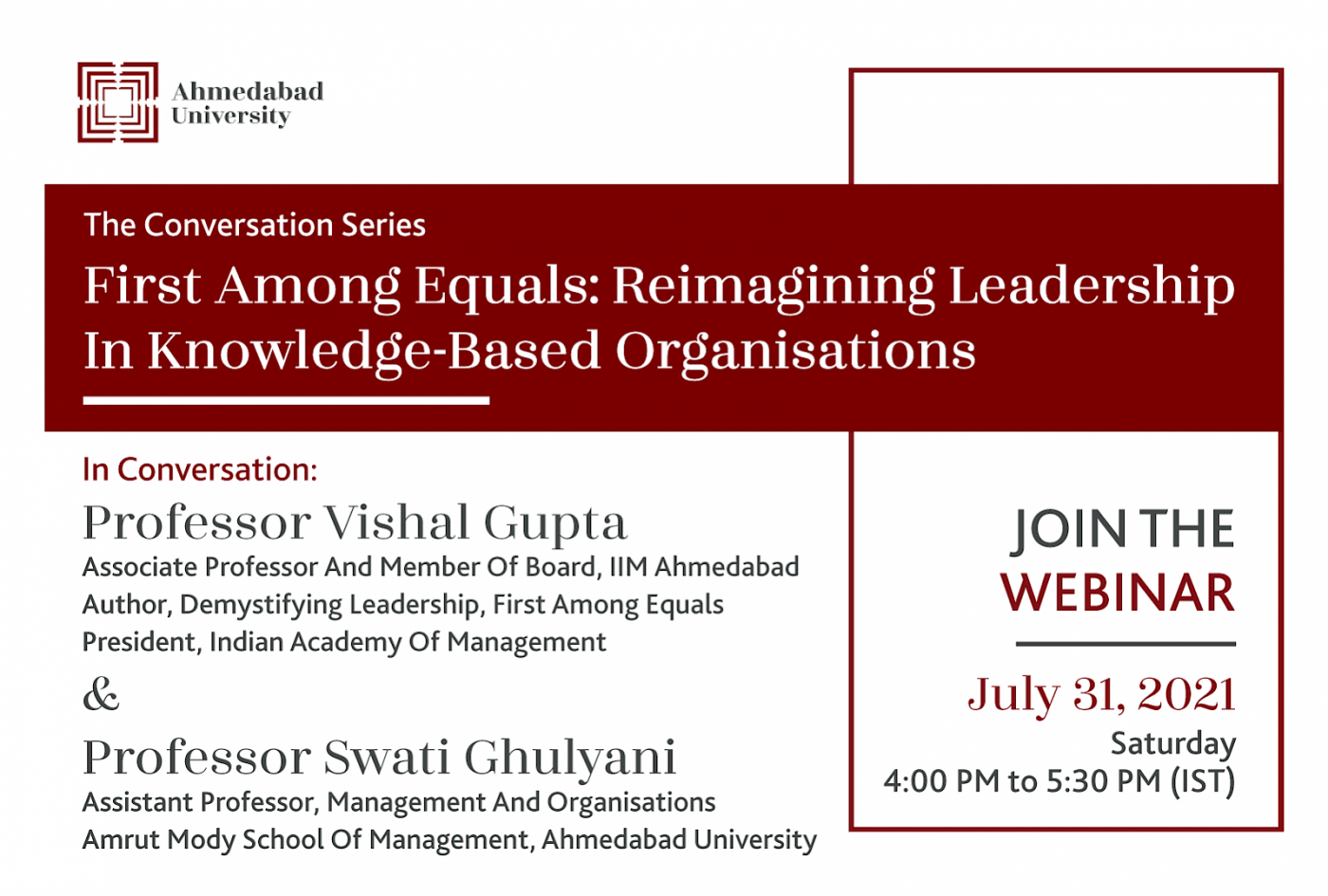 The stereotype of a quintessential leader – the larger-than-life authoritarian figure marshalling an army of followers – is fast crumbling. Leadership structures, at least in knowledge organisations, are fast becoming flatter and more democratic. It is no longer hierarchical, top-down, boss-and-minions. Organisations today demand accountable, adaptive, and humanistic leaders who are ready to step off the pedestal and empower their team.
But the question remains: how to lead effectively, especially when followers are often as knowledgeable as the leader? How to lead when chains of command are changing to chains of collaboration? Is a flat structure organisation structure a myth in high power distance cultures like India? How can leaders use technology to augment their leadership styles? How is the nature of leadership in knowledge-based organisations changing in contemporary times of remote and hybrid work?
Our speaker, an academic and author, will discuss a novel framework on leadership, based on his extensive research on knowledge-based organisations across India. As a professor, he will also autoethnographically reflect on the framework's applicability in a higher-education setting which is evolving from instructor-driven top-down pedagogical style to student-driven equitable interaction-based learning.