Introduction to AWS DeepRacer Student League India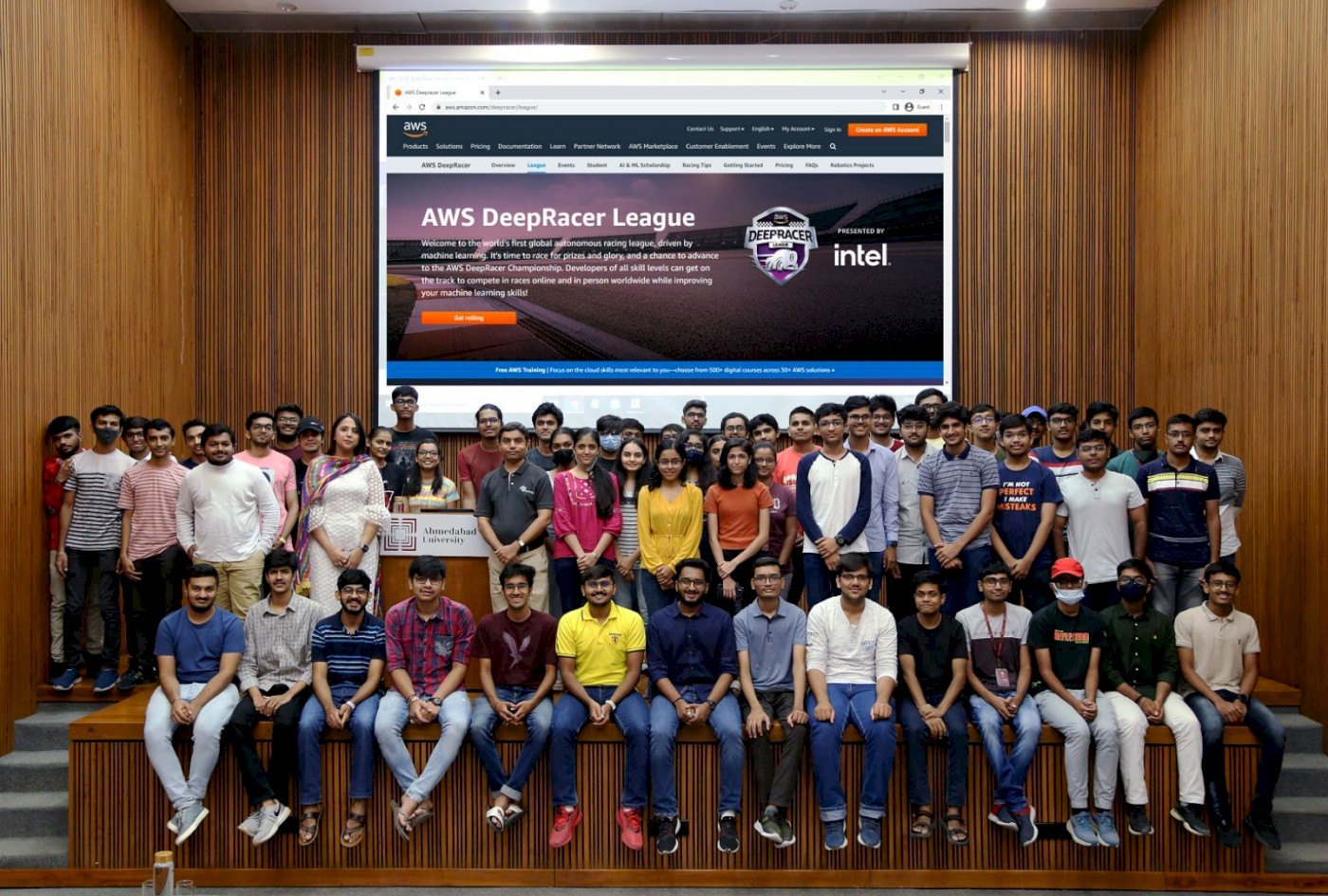 The School of Engineering and Applied Science organised an 'Introduction to AWS DeepRacer Student League India 2022' on July 8, 2022, to open up emerging technologies and AWS' global autonomous racing league to students across disciplines at Ahmedabad University. Driven by machine learning, the League is organised and supported this year by AWS, Intel, and the Ministry of Education, Government of India.
Sakshi Malhotra, Technical Program Manager (TPM) in the AWS India Education to Workforce team, shared details about The League 2022, highlighting the key benefits of participating. She also explained the importance of emerging technologies in our daily life which use Amazon Web Services (AWS) to reduce the overall cost of IT infrastructure.
AWS DeepRacer provides students an opportunity to get started with reinforcement learning (RL). Students can now sign in to the league to learn machine learning, train models, and compete against other students from around the globe. Some of the key features of the League 2022 are:
Global exposure for participants in the preliminary race
AWS Partners to evaluate employment opportunities for the top 100 racers in their organisations
Opportunity to win the AWS Artificial Intelligence (AI) and Machine Learning (ML) Scholarship programme in collaboration with Intel and Udacity
The event was mentored by Sunil Kale, Dean, School of Engineering and Applied Science, and coordinated by Kuntal Patel, Assistant Professor at the School. Around 75 students from Ahmedabad University participated in the session.