Industrial Visit to Atul Limited and Meghmani Organics Limited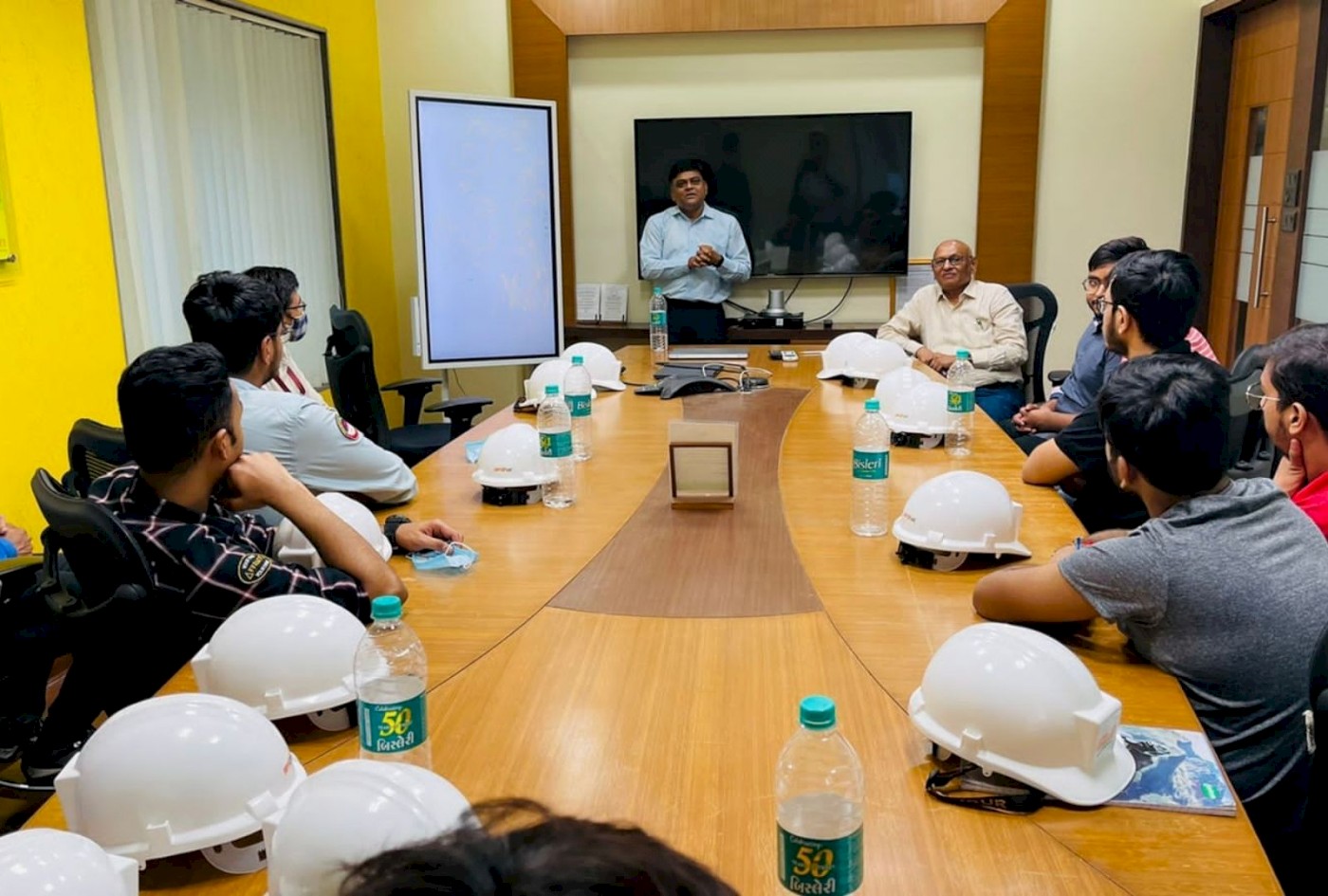 The School of Engineering and Applied Science, Ahmedabad University organised an industrial visit for BTech (Chemical Engineering) students on 24 September 2021. The team visited Atul Limited, Ankleshwar and Meghmani Organics Limited, Ankleshwar—two of the largest chemical companies in India.
The objective of the visit was to understand how theories are transferred to actual practices - 'learning beyond curriculum' being a motto of the University. The students observed first-hand how useful products are manufactured by putting theory into practice. They interacted with experts, viewed presentations on the history, management, product range, market share, environmental and safety aspects of the companies and learned about industrial discipline and workplace behaviour.
At Atul Limited, Vice President, Mr Syamalkumar De and Head -ESH, Shri Karan Savalia gave the students a tour of the various units such as p-Cresol chemical plant, distillation unit, mixed Cresol and p-Cresol storage, wastewater treatment plant—primary and secondary, reverse osmosis and multiple effect evaporator. At Meghmani Organics Limited, the students listened to a welcome address and presentations by Sr. Manager- ESH, Mr Hitesh Mistry and Asst. General Manager-Quality Control, Mr Amrutbhai Patel. They saw various types of pressure and temperature measuring devices, fire extinguishers, valves etc. in the training room and learned about their use. They visited the quality control laboratory, wastewater treatment facility and storage facilities for raw material and finished products.
Overall, the visits were fruitful and informative not only for the students but also for the accompanying faculty and staff. 25 students participated in the visit. Professor Harshad Shah, Dr Sudip Das and Mr Ankit Prajapati accompanied the students. The team left at 5.00 am on 24 September. They visited the industrial units in two batches of fifteen each. The team arrived back at the University by noon on 25 September.