A Look Through The Lens 2.0: Breakthroughs in Catalytic Processes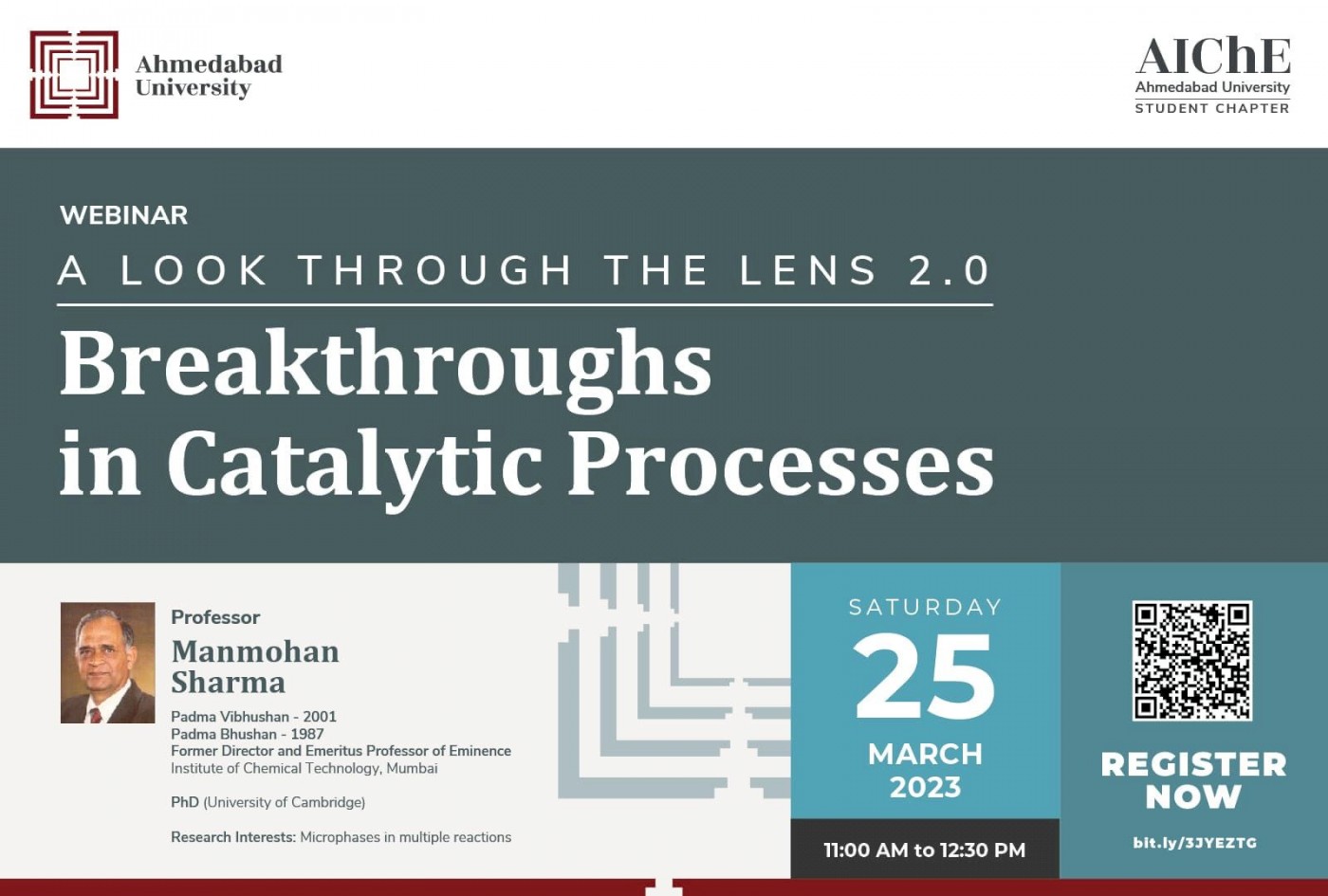 The Ahmedabad University Student Chapter of the American Institute of Chemical Engineers (AIChE) will host its first webinar of the series A Look Through The Lens 2.0 on Saturday, March 25, 2023, from 11:00 AM to 12:30 PM with Professor Manmohan Sharma. With a robust research background and expertise in the field of catalysts, Professor Sharma will delve into the specifics of green catalysts in this webinar.
A Look Through The Lens 2.0 is a webinar series with renowned chemical engineers as keynote speakers providing an opportunity to students to engage with and understand the experiences and perspectives of industry leaders with deep knowledge.
About Professor Manmohan Sharma
Professor Sharma is Former Director and Emeritus Professor of Eminence, Institute of Chemical Technology, Mumbai, where he served for 33 years. He is the first Indian engineer elected as a Fellow of the Royal Society, UK. He was awarded the Padma Bhushan (1987) and the Padma Vibhushan (2001) by the President of India. He has made several contributions to Chemical Engineering and Technology. He has contributed extensively to the role of microphases in multiple reactions, which he pioneered.
Event Details:
Date: March 25, 2023
Time: 11:00 AM to 12:30 PM
Platform: Zoom Media