An International Workshop on Intangible Cultural Heritage and Sustainable Development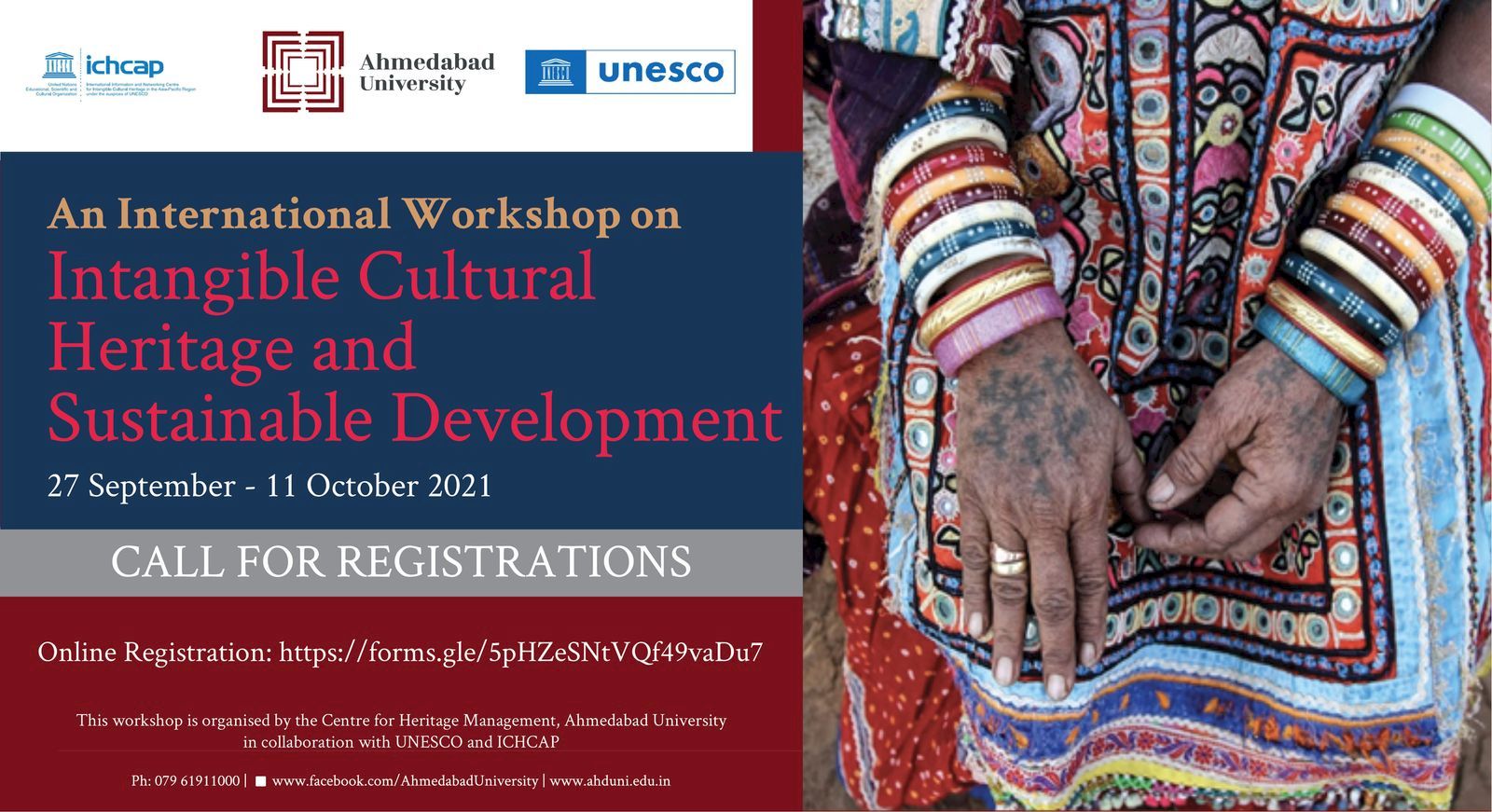 UNESCO's 2003 Convention for the Safeguarding of the Intangible Cultural Heritage (ICH) is one of the key instruments in global heritage practice today. While the convention and its operational directives provide useful framework for safeguarding ICH at the national and sub-national levels, it is imperative to contextualize the concepts and processes individually to each situation. Therefore, there is a need for emerging professionals to be aware of the convention and what it offers, as well as to explore a range of social and cultural issues associated with ICH safeguarding, including ethical principles in working with the communities. There is also a need for the young professionals to situate the ICH safeguarding in a broader sustainable development context, to ensure its continuing relevance and role in achieving sustainable development goals. It is for these reasons that the 2003 convention has also envisioned capacity building as a key strategy for promoting the convention and enhancing the effectiveness of ICH safeguarding world-wide. In this spirit of the convention, this workshop aims to address the need of awareness raising and capacity building among young researchers and practitioners.
Organized by ICHCAP, UNESCO Bangkok and Ahmedabad University, the online workshop is an intensive, two-week course offering a combination of lectures, seminars, discussions and exercises. As an integral part of the workshop, the participants will also participate in the ICH World Forum this year which has the theme of 'Intangible Cultural Heritage and Creative Industry: Rediscovery of Intangible Cultural Heritage in the Fourth Industrial Age'. As a final assignment, the participants will develop a safeguarding project for an ICH element of their choice.
Selected final assignments will be included in a publication or a virtual exhibition.
Dates and Timings
For the Workshop:
27 September - 11 October 2021
12:30 to 16:00 Korean Standard Time (9:00 to 12:30 Indian Standard Time)
For the World ICH Forum
29 September - 1 October 2021
14:00 to 16:00 Korean Standard Time (10:30 to 12:30 Indian Standard Time)
Registration
The registration deadline was 10 September.
As a part of their registration process, participants shall submit a short 'Expression of Interest' and a possible case of Intangible Cultural Heritage that they may consider for their final assignment. Selection of participants will be done based on their expressed interest and possibility of applying the learning to a selected case of ICH.
Registered participants will receive a certificate of completion of this workshop upon successful completion of the lectures and assigned activities as per the schedule.
Contacts for further information
For the content of the workshop:
Dr Neel Kamal Chapagain,
Associate Professor and Director, Centre for Heritage Management, Ahmedabad University
[email protected]
For registration and other aspects of the programme
Ms Bharvi Paresh Chheda,
Research Assistant, Centre for Heritage Management, Ahmedabad University
[email protected]