Ingenium 2022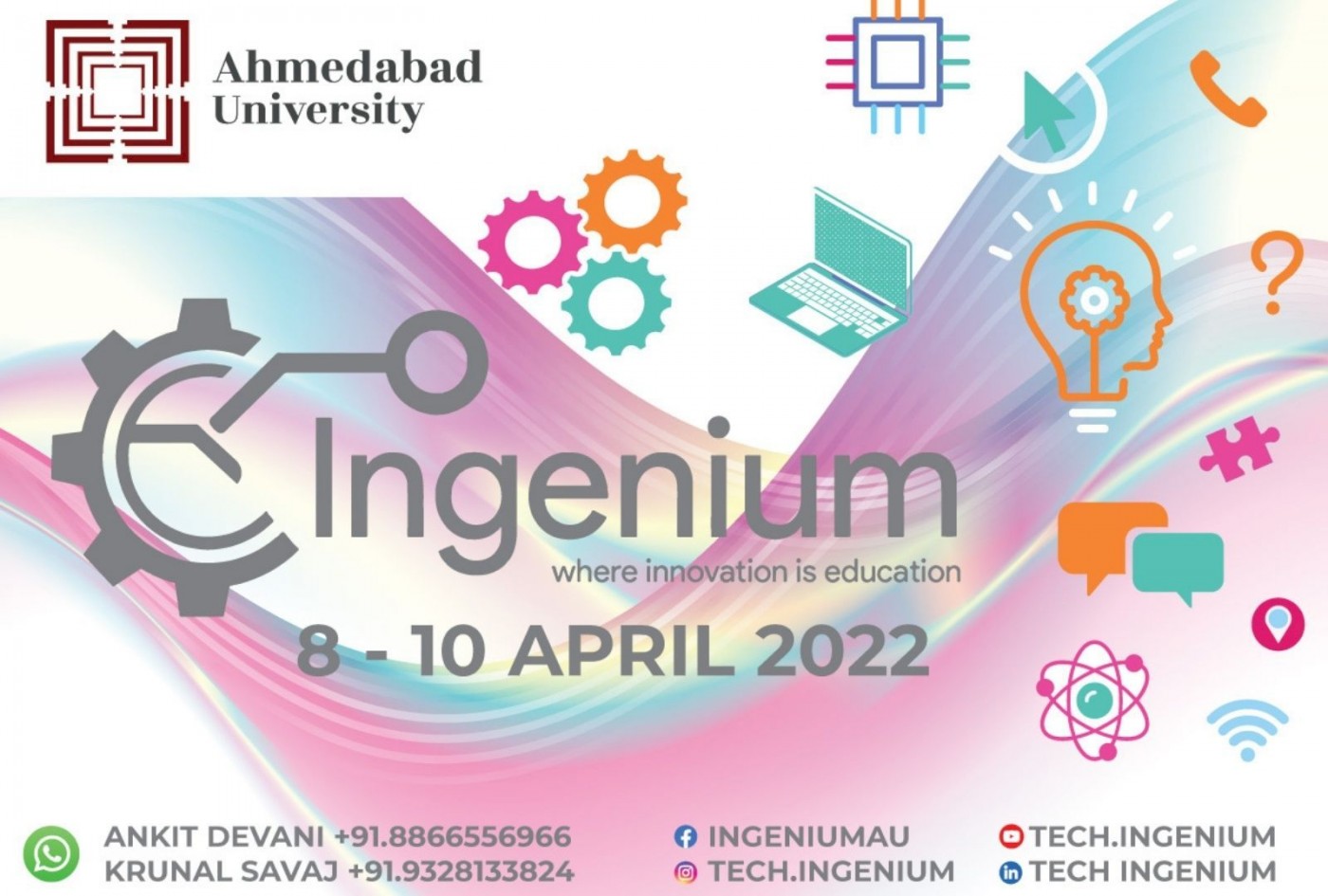 "Technology is best because it brings people together"
- Matt Mullenweg
'Ingenium 2022', Ahmedabad University's biggest technological festival, is back with a plethora of incredible events, talks, hackathons, and competitions. It's bigger, better, and bolder this time.
We've created a platform where our masterminds can enhance their tech skills and display their incredible talent. Ingenium is scheduled to take place between the 8th-10th April this year. Make sure you grab your share of this opportunity to show off your technical abilities and inventive mindset!
To read the complete report, please click here.