World Mental Health Day 2023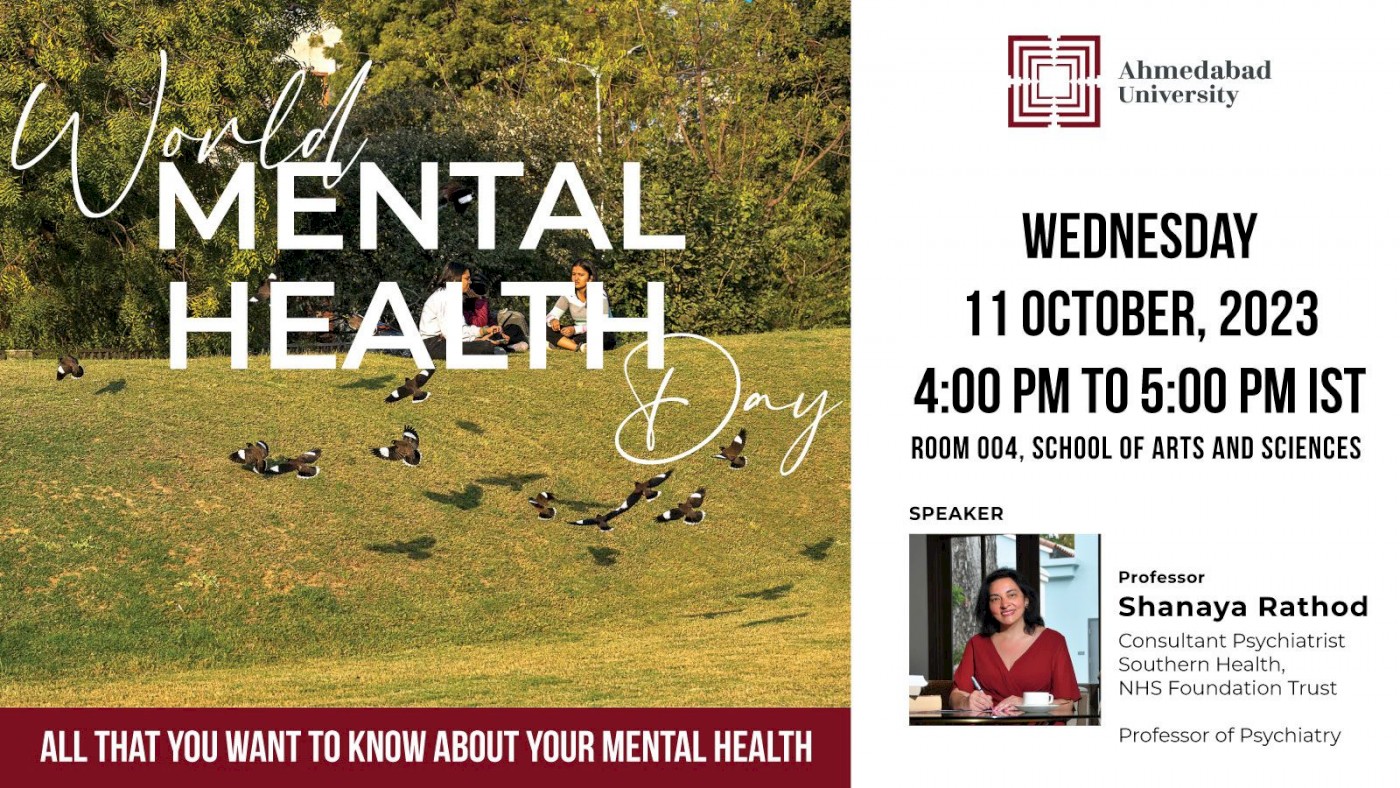 The Key theme of World Mental Health Day 2023 is Mental health is a universal human right. The Psychology Programme at Ahmedabad University celebrates World Mental Health Day 2023 on October 11, 2023.
We joined the WHO campaign - Our Minds-Our Rights to create awareness among students of the University. We must unite to impart knowledge, raise awareness, and drive actions that promote and protect everyone's mental health as a human right. We have also invited students from Higher Secondary Schools in and around Ahmedabad to join us at the University premises for the celebration.
The programme schedule is as follows:
Title: Our Minds-Our Rights
Time: 2:00 PM - 3:30 PM
Venue: In front of the School of Arts and Sciences Building
Fun activities and games organised by the students of Psychology to highlight the myths and misconceptions regarding mental health, identifying and recognising emotions.
Please register for the event by filling out this form.
Title: Ask the Psychiatrist
Time: 4:00 PM - 5:00 PM
Venue: Room 004, School of Arts and Sciences
A Q&A session about mental health issues and concerns. With Shanaya Rathod, a Professor of Psychiatry and Senior Psychiatric Consultant at NHS, UK.
Please click here to register for the Ask the Psychiatrist programme.