Twelfth Foundation Day of Ahmedabad University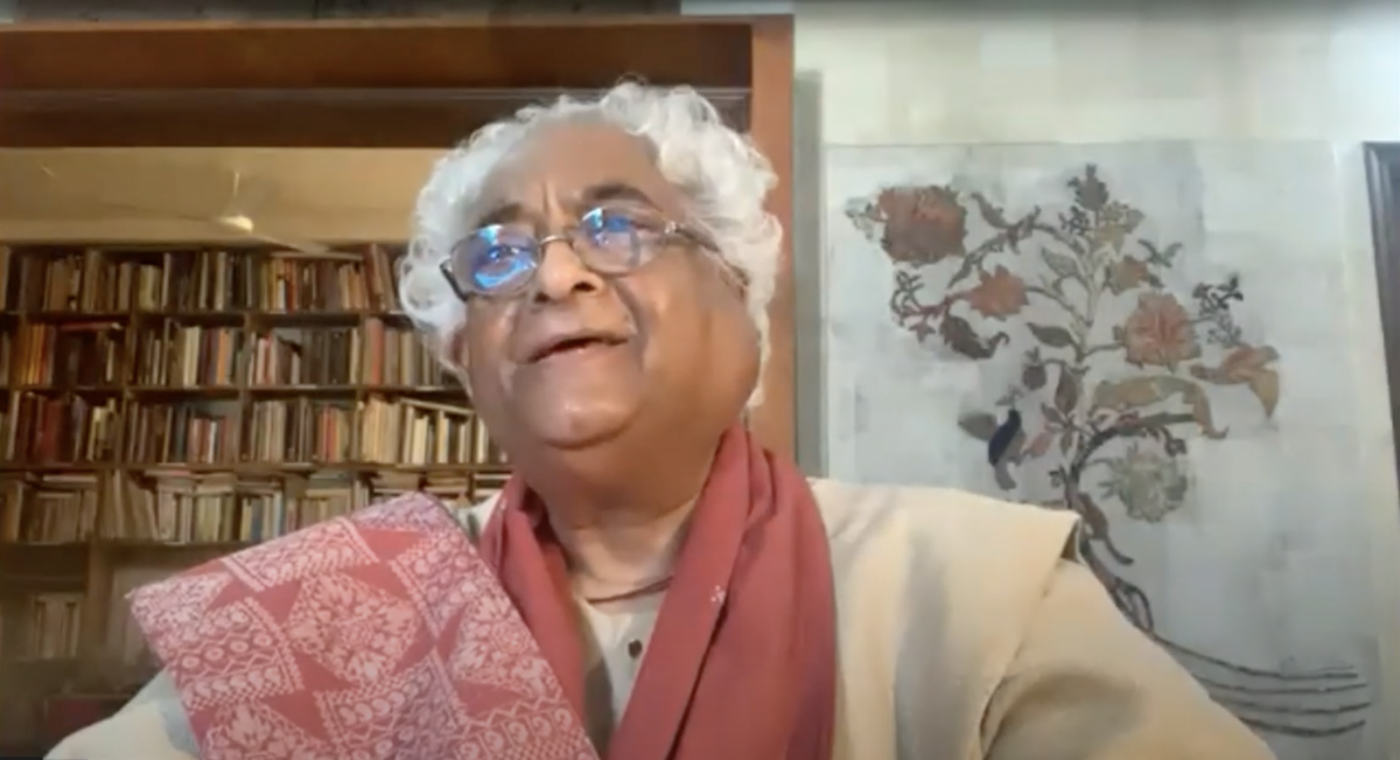 The Board of Governors, Ahmedabad University cordially invite you to the Twelfth Foundation Day Celebrations on Saturday, 27th February 2021 at 11.30 AM.
Renowned Indian designer, scenographer, art curator and a Padma Bhushan awardee Shri Rajeev Sethi has kindly consented to deliver the Foundation Day Lecture. This will be followed by the announcement of the annual awards and ten year recognition.
The ceremony took place online via Zoom and Youtube.
Shri Rajeev Sethi is a noted Indian designer, scenographer and art curator. He is known for his outstanding designs across the world. His most recent work included the phenomenal art and craft gallery that is part of the Mumbai International Airport (the Jaya He GVK New Museum in the T2 Terminal). Shri Sethi spent his formative years in Paris, where he first went to study graphic art on a scholarship. Thereafter he trained under painter and printmaker Stanley William Hayter at his studio, Atelier 17. He was mentored by American designers Ray and Charles Eames. Finally he got a chance to work at the studio of French designer, Pierre Cardin. Meanwhile, in 1960, he designed Delhi's first discotheque, Cellar at Regal Building, Connaught Place.
He is curator and founder-chairman of the Asian Heritage Foundation. He is also part of INTACH constituted the first Governing Council. He has received various awards for his
contributions:
Sanskriti Award for the field of outstanding social and cultural achievement (1980)
National order of the Padma Bhushan from the President of India (1985)
Honour Summus Medal by Watumull Foundation USA for design (1987)
Designer of the Year, Interior Design - the Publication's Inaugural award (1992)
Honoured by the Order of Merit of the Federal Republic of Germany (2001)
Artisan Advocate by Aid to Artisans, USA (2004)
Foundation Member of the World Academy of Art and Science, USA
The First Indira Gandhi Lifetime Achievement Award for conservation by INTACH (Indian National Trust for Art & Cultural Heritage) 2010
You could browse through some of his discourses on the links provided below: www.youtu.be/tyO-v0dizf4 and www. youtu.be/KUU_yG0d-0g