Ingenium 2022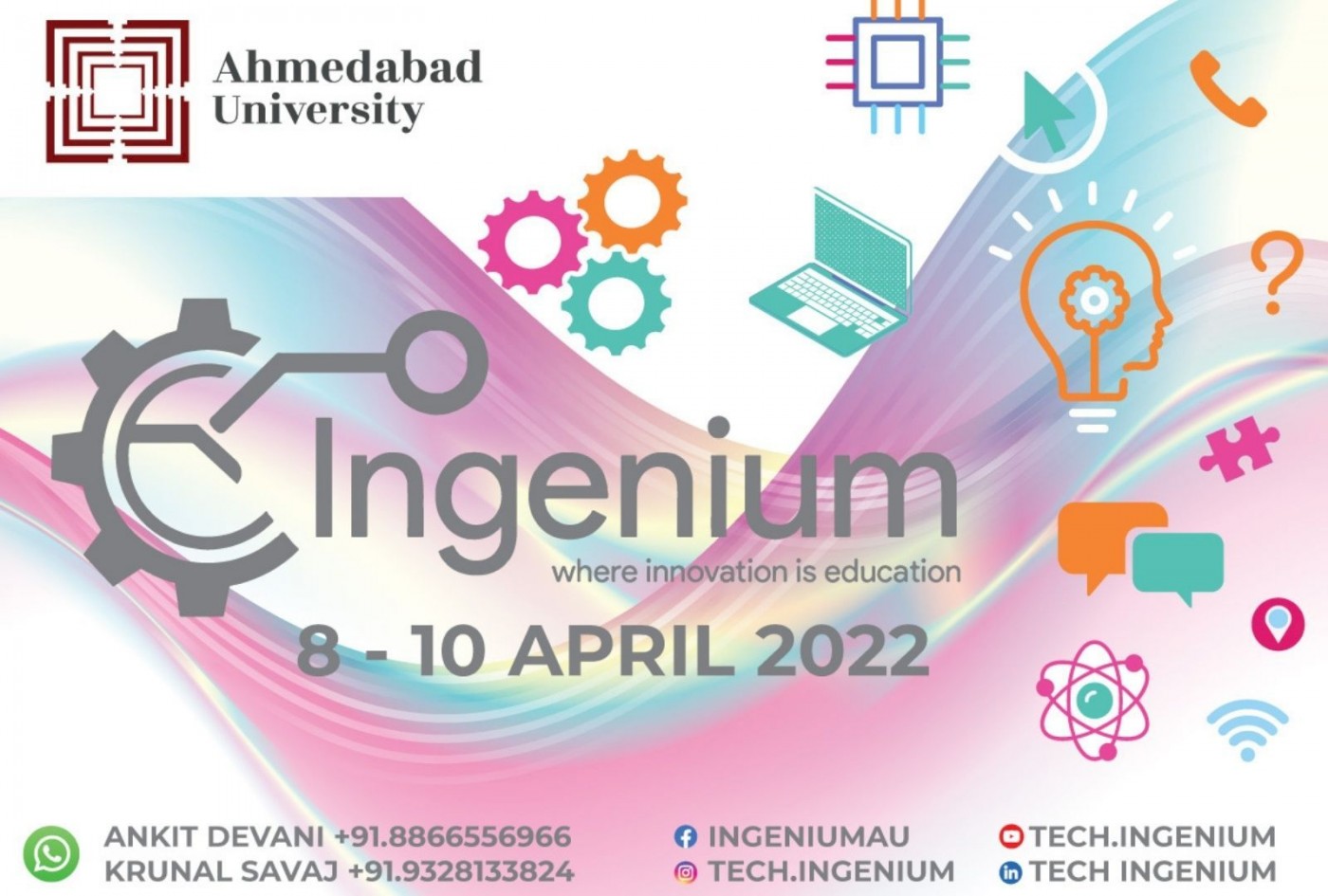 "Technology is best because it brings people together"
- Matt Mullenweg
'Ingenium 2022', Ahmedabad University's biggest technological festival, is back with a plethora of incredible events, talks, hackathons, and competitions. It's bigger, better, and bolder this time.
We've created a platform where our masterminds can enhance their tech skills and display their incredible talent. Ingenium is scheduled to take place between the 8th-10th April this year. Make sure you grab your share of this opportunity to show off your technical abilities and inventive mindset!
You can count on us to provide you with the best rewards and prizes for your achievements.
So! What are you waiting for?
Subtract your boredom, multiply your skills and expand your interest. Join us at Ingenium 2022.