Changing Contours of Globalization: A Lecture by C. Rangarajan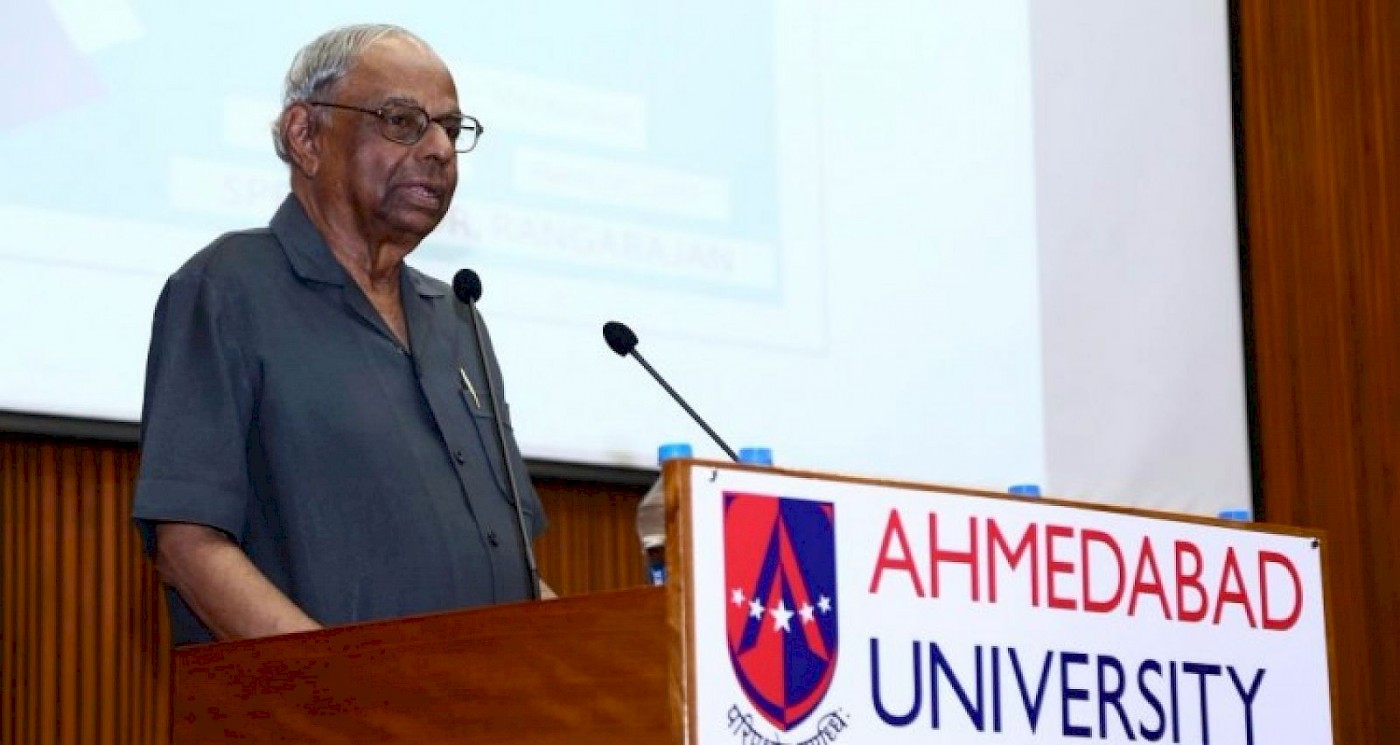 The students of The Management Club had organised a lecture on 'Changing Contours of Globalization' by Professor C. Rangarajan, Distinguished University Professor, Ahmedabad University. In his lecture, Professor Rangarajan talked about various topics like - Brexit, Demonetization, Make in India, etc. Dr Rangarajan also addressed the questions raised by students at the end of the lecture.
Read More
The lecture also received a lot of press coverage. Following are the links to these articles.
Times of India -
http://bit.ly/2npz0gG
Economic Times -
http://bit.ly/2mWw8oI
DNA (Page 9 ) -
http://bit.ly/2nF8dh1
The Indian Express -
http://bit.ly/2nU5iOK
Gujarat Samachar -
http://bit.ly/2mSStm6
Sandesh (City Life, Page 4) -
http://bit.ly/2npOIIB