Interpersonal Violence in India: An Economic Analysis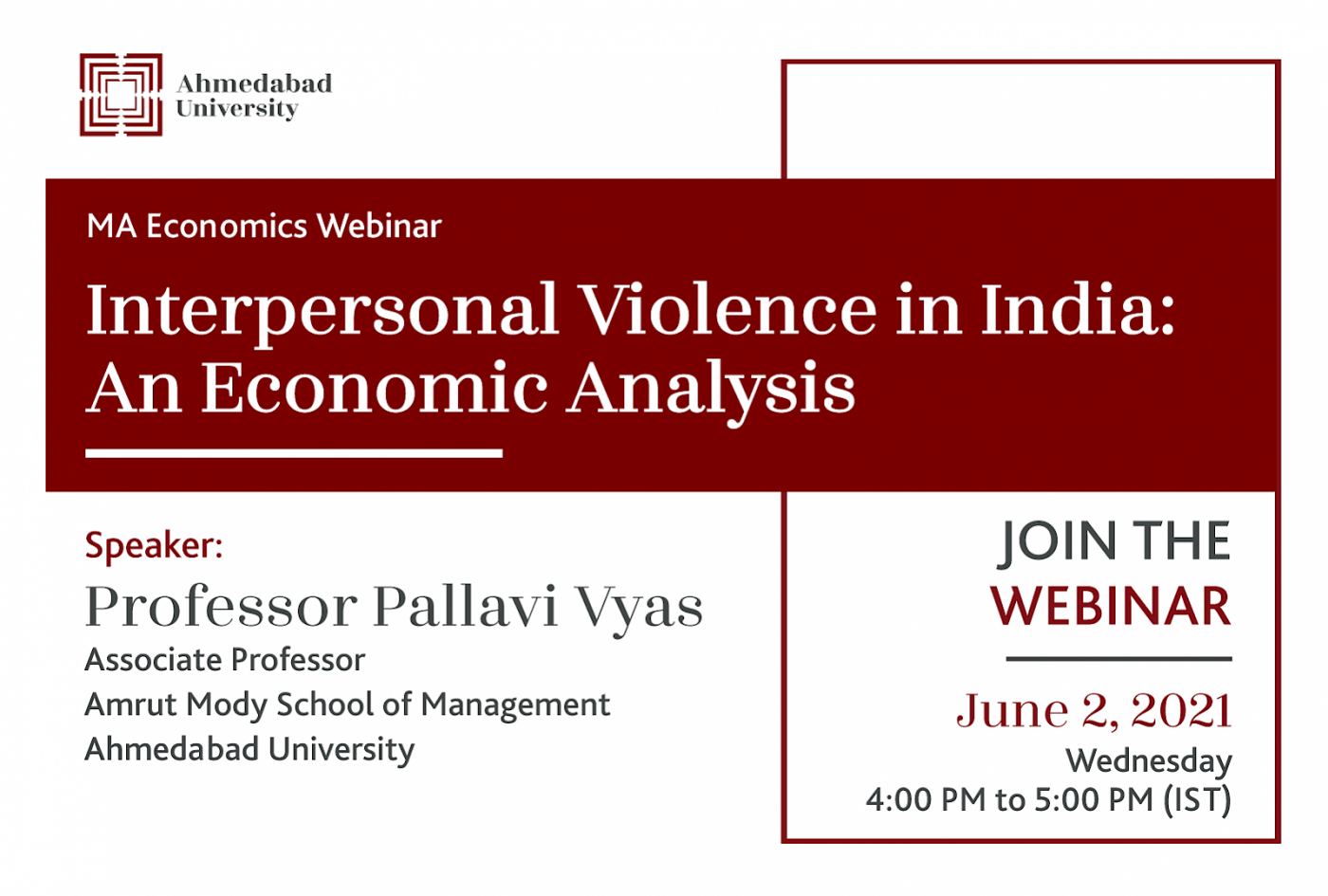 Ahmedabad University's MA Economics programme aims to prepare students who are theoretically sound and apply the concepts to the real world. As part of our outreach for the ma programme, we will discuss how economists analyse violence in society.
Worldwide, approximately 35% of women have experienced some type of sexual harassment in their lifetime. Besides sexual violence, men and women can face
Different types of violence in interpersonal and professional relationships. In the context of Indian society, we will deliberate on how norms have allowed violence to persist, knowingly or unknowingly. Formal legal and political institutions have been created to prevent violence but are they effective? We will also discuss economic models that are used to analyse violence and the empirical literature on this topic. Data is usually not readily available on this issue and it this lack that prevents the creation of data-based evidence to guide policy to reduce India's victims of violence.