Change and the Arts - A Lecture By Vishal K Dar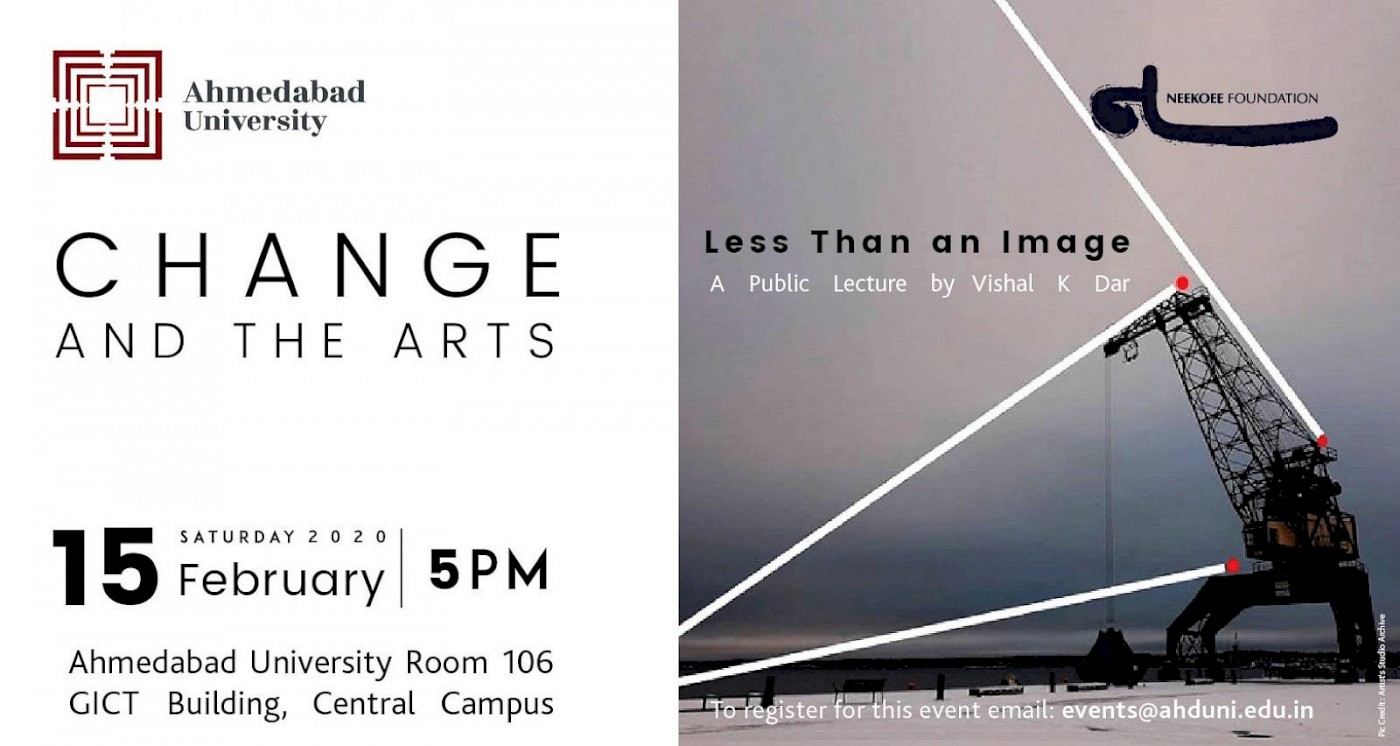 We are pleased to announce Vishal K Dar as the next speaker of "Change and the Arts" at Ahmedabad University, jointly curated and supported by Neekoee Foundation.
This public talk is scheduled on 15th February 2020, where Dar will be seen in an interactive session on 'Less than an image'
Dar is an artist/architect known for site-specific projects that deploy computer programmed lights in large scale abandoned sites. His works simultaneously invoke the vastly mythic and deeply personal by creating experience territories with digital technologies, architecture and earthly elements. Through place-making, he instills a sense of dreamlike quality in his works while allowing them to address contemporary issues. His works have been shown in the Contemporary Jewish Museum in San Francisco, the 11th Shanghai Biennale, the Jawahar Kala Kendra, Alserkal Avenue Dubai.
The event will be held at 6:00 pm on Saturday, 15th February 2020, in Room No: 106, GICT Building, Central Campus, Ahmedabad University.
This lecture is open to non-Ahmedabad University members as well. We invite you all to attend the event by filling up this form: